FLAGSTAFF, Ariz. — Coconino National Forest officials said Monday the Double Fire burning in northern Arizona has merged with the Haywire Fire burning near Flagstaff.
Forest officials said the Double Fire was first reported Sunday afternoon and was expected to eventually combine with the Haywire Fire as both wildfires continue to spread in Coconino County.
The cause of the Double Fire is still under investigation but forest officials said a lightning strike may have contributed to the wildfire.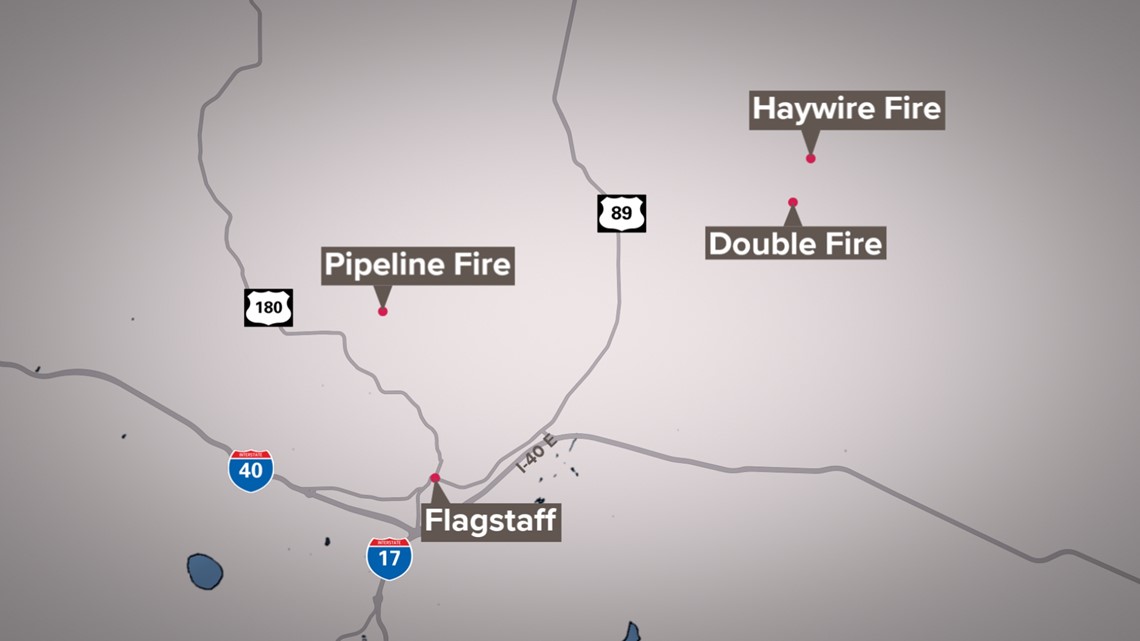 Arizona Wildfire Season
Get the latest information on how to stay safe and protect your home during wildfire season in Arizona on our 12 News YouTube playlist here.