PHOENIX — An 80-year-old woman who's been missing since May was recently found deceased on the north side of South Mountain, officials said.
Roberta Braden went out for a walk on May 1 and never returned to her Valley residence. Relatives said Braden had suffered from Alzheimer's.
Phoenix police said human remains were located on Nov. 21 – after 207 days of searching – in a remote area of South Mountain. Detectives later confirmed through testing that the remains belonged to Braden.
Her son, Justin Powell, said investigators told him about the remains on Monday.
"To finally hear something even though it was disastrous and not the ending that we wanted but to hear we found something, it was a combination of sadness and relief," Powell said. "Not knowing has probably been one of the worst experiences of my life."
Since his mother went missing, Powell would spend every day talking with hikers at the Javelina Canyon trailhead where she was last seen. Even driving around town looking for her.
"Sitting in a restaurant saying maybe she is just going to show up," Powell said.
The search for Braden grew to the point where hundreds of people aided in the search for her.
"The volunteers kept me afloat when I couldn't keep my head above water," he said. "It lets me know how many wonderful people there are out here and my true thank you to all the volunteers who dedicated their time to helping us."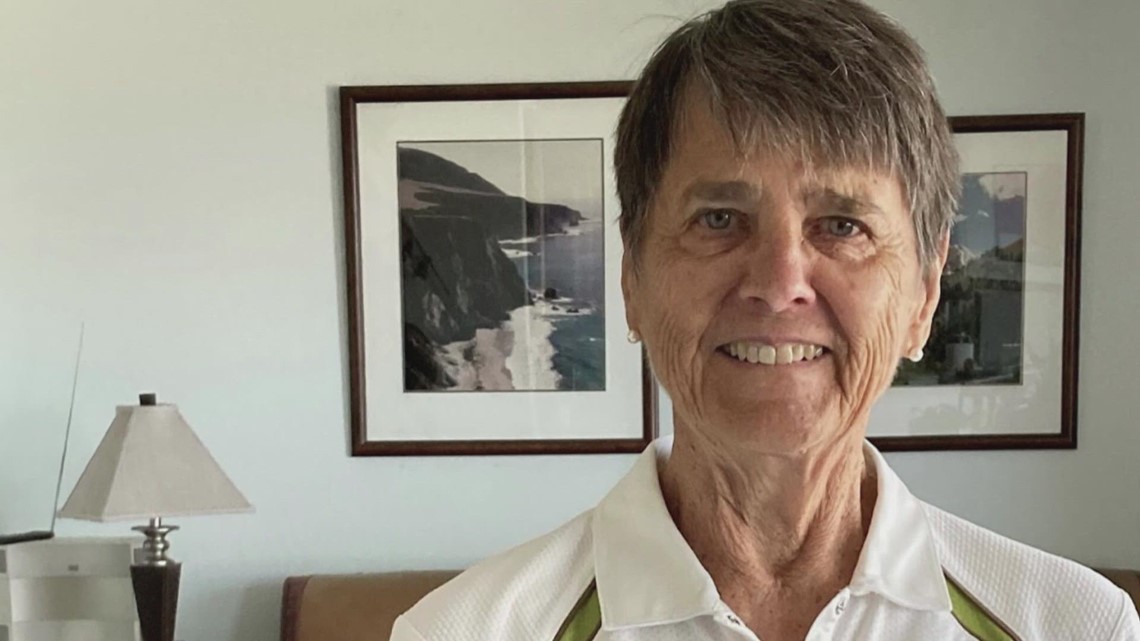 One of those volunteers is Evan Short who told 12News he was in the group that discovered the remains of Braden last week.
"It was pretty evident that this was something we needed to get a hold of law enforcement," Short said.
A family spokesperson told 12News that searchers were following animal tracks and found her remains off a trail about half a mile from her last spotting.
At this time, police said they don't suspect foul play being involved in Braden's death. Police have not yet given an estimation for when Braden may have died.
As for what's next, Powell said his family finally has closure and is able to heal. Able to also fulfill his mom's last wishes before she went missing.
"Where she wants to be and where she wants to be laid to rest and that is something I can finally do for her," Powell said. "That to me means a lot."
The family plans to establish a scholarship in Braden's name at Slippery Rock University, where she taught for 30 years.
"We truly appreciate each and every one of you and your support these past few months," the family's statement on Facebook says.
Up to Speed
Catch up on the latest news and stories on our 12News YouTube playlist here.
More ways to get 12News
On your phone: Download the 12News app for the latest local breaking news straight to your phone.
On your streaming device: Download 12News+ to your streaming device
The free 12News+ app from 12News lets users stream live events — including daily newscasts like "Today in AZ" and "12 News" and our daily lifestyle program, "Arizona Midday"—on Roku and Amazon Fire TV.
12News+ showcases live video throughout the day for breaking news, local news, weather and even an occasional moment of Zen showcasing breathtaking sights from across Arizona.
We are committed to serving all of the Valley's communities, because we live here, too. 
12News is the Official Home of the Arizona Cardinals and the proud recipient of the 2018 Rocky Mountain Emmy Award for Overall Excellence.