People who've lived in the Phoenix area for a while will certainly remember Sept. 8, 2014.
On that date in history, the Valley was hit by "The Storm of the Century."
Nearly every part of the Valley, from Avondale to Queen Creek, received several inches of rain from the storm.
At one point during the rainfall, Interstate 10 turned into a lake near 43rd Avenue, stranding several motorists and submerging numerous cars.
During this soaking weather event, some areas in the Phoenix area received over four inches of rain.
PHOTOS: September 8, 2014: Storm of the Century
PHOTOS: September 8, 2014: Storm of the Century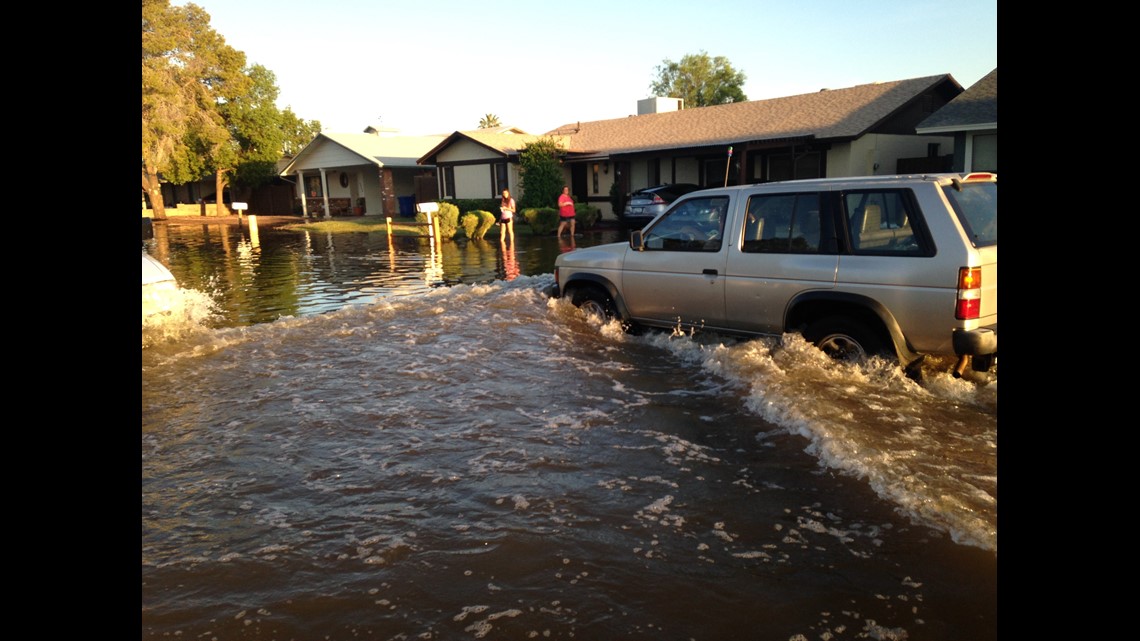 As you can imagine, many took to social media to document this stunning rainfall.
Some shared photos of the I-10.
Water on I-10 flooding cars #Phoenix #AZmonsoon @12News @azcentral pic.twitter.com/TOuP29NkoW"

— Jon (@BodyworkByJon) September 8, 2014
The I-10 west Phoenix pic.twitter.com/IzRbXNVWHG

— deborah (@debsei) September 8, 2014
Others shared photos of flooding near them.
GCU campus is flooded. Classes were canceled @12News #monsoon2014 pic.twitter.com/F0SeCIXpCN

— Fabby ❤️ (@Fabby_torrento) September 8, 2014
Cars flooded. Sweet. There goes 15 grand. pic.twitter.com/3DMLsyxYEP

— Ms.Brownnnn. (@McKennaBrown21) September 8, 2014
The 3.30 inches recorded by the National Weather Service in Phoenix on that day is still the daily record for Sept. 8. What the Valley experienced that day was far outside the average precipitation numbers of 0.02 inches.
It was an incredible storm that many will remember for years to come.