PHOENIX — Arizonans have been under stay-at-home orders for several weeks to protect the most vulnerable people from COVID-19. Being inside and staying isolated is not preventing people from sending love to others through uncertain times.
Just shoot a 15-second video of your greetings to one another – whether it's "happy birthday," "congrats on your wedding," or even just "I miss you" – and post them on your social media. We also want to feature people paying it forward, so send us those too.
#SendTheLove feed:
A Valley couple had to cancel their wedding because of the coronavirus. But, the groom's mom wasn't going to let the virus ruin the day! She came up with an idea for a surprise love car parade. The day the two were supposed to say I do, she had a bunch of people from the wedding party drive past the couple's house!
A superhero surprise for an 4-year-boy at Cardon Children's hospital. Cruz Mendonca had to spend eight days in the pediatric ICU. Banner's Child Life Services teamed up with Comicare to surprise the boy with a virtual visit from his favorite superhero, Captain America.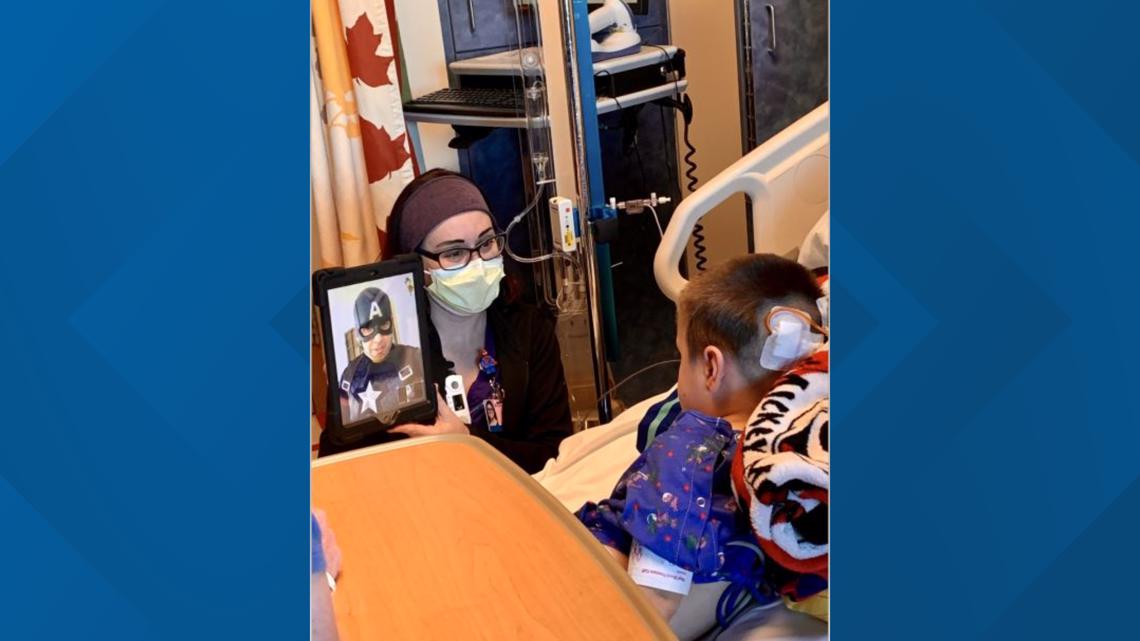 Independence High School shared a virtual fight song recording they created to help students and staff feel a little better during this crazy time.
Oakwood Creative Care shared a video of its dementia choir rehearsing the song I will Fight for You by Andy Grammer. This was recorded the last time the choir practiced before social gathering restrictions were put in place to protect the residents.
Kelli McNaughton and her son, Julian, are painting kindness rocks to leave in their community. The duo even has an Instagram page for their adventures. Julian said they've connected with fellow rock painters across the world.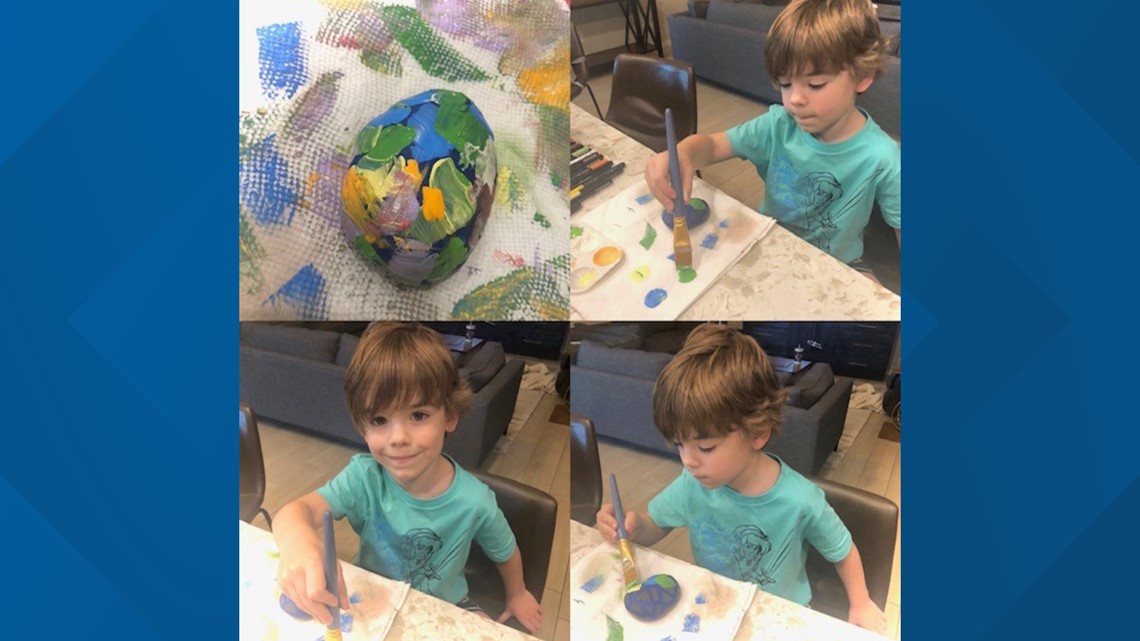 A shout out to all our health care workers. Richard Gross made this sign to express his appreciation for all the essential workers that are on the front lines.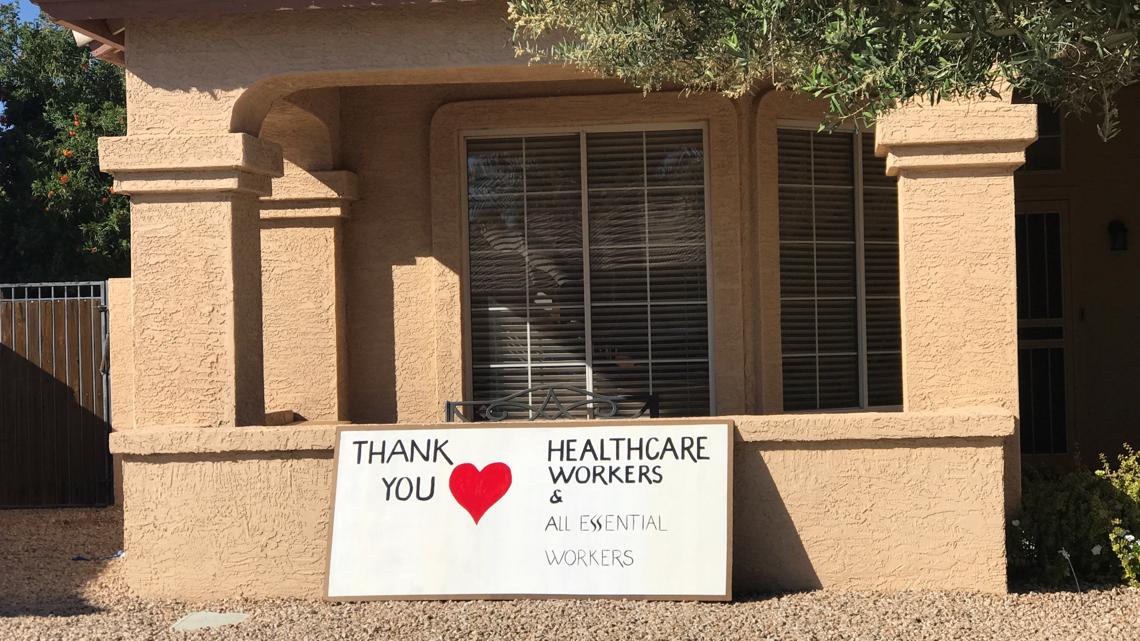 Teachers at Laveen Elementary School are really missing their students. So they made a video to say hello to all the kids and their families!
The Phoenix Pipe Band is sending the love to neighbors with music from a safe distance.
Santa wanted to #SendTheLove to kids around the world.
Cinnaholic of Gilbert is offering support where they can. The bakery is donating baked good as a way to say "thank you" to essential workers on the front lines. The team is delivering sweet treats to local hospitals, fire departments, banks, and other essential employees.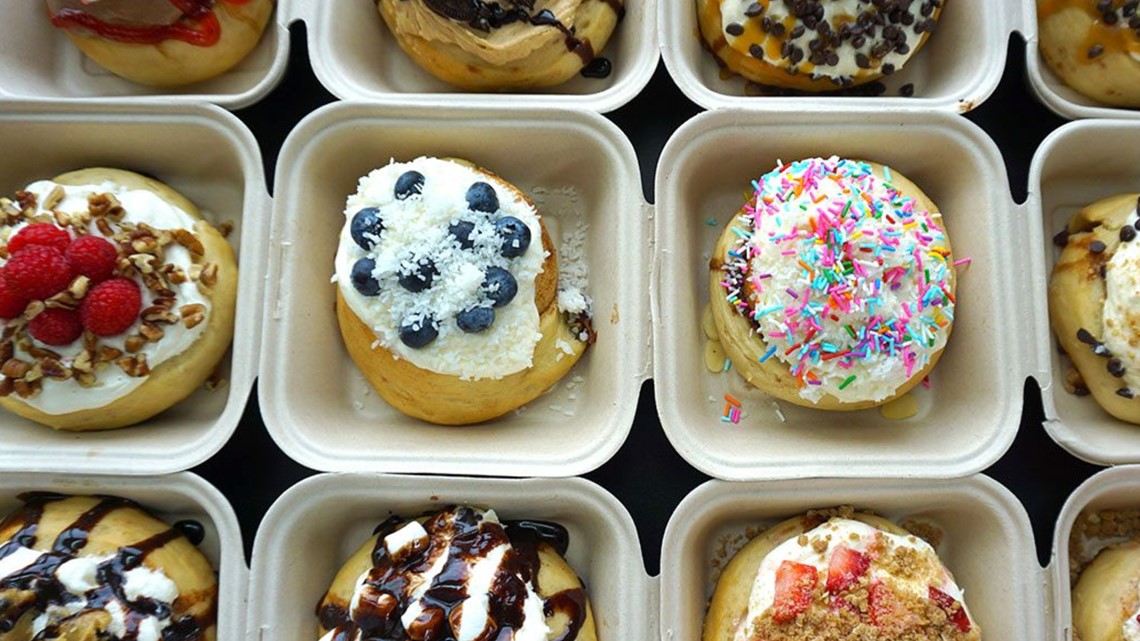 Phoenix police officers Bill and Guyer and their K-9 partners, Lumpy and Knox, want to send some love and a thank you to dispatchers. They said thank you for being the calm voice at the other end of a tough call.
Hannah Marie Harmon shared a video writing, "When you're a mermaid but also in quarantine... 'Back in the world; from The Little Social Distancing Mermaid." Click here to watch!
You only turn seven once! So Alyana's family put together a special surprise for her birthday! The Pinal County Sheriff's Office all drove up their cars with the lights flashing, and gave the young girl a pretty special birthday card.
Jennifer Bass shared a photo of her little guy working to find the positive everyday.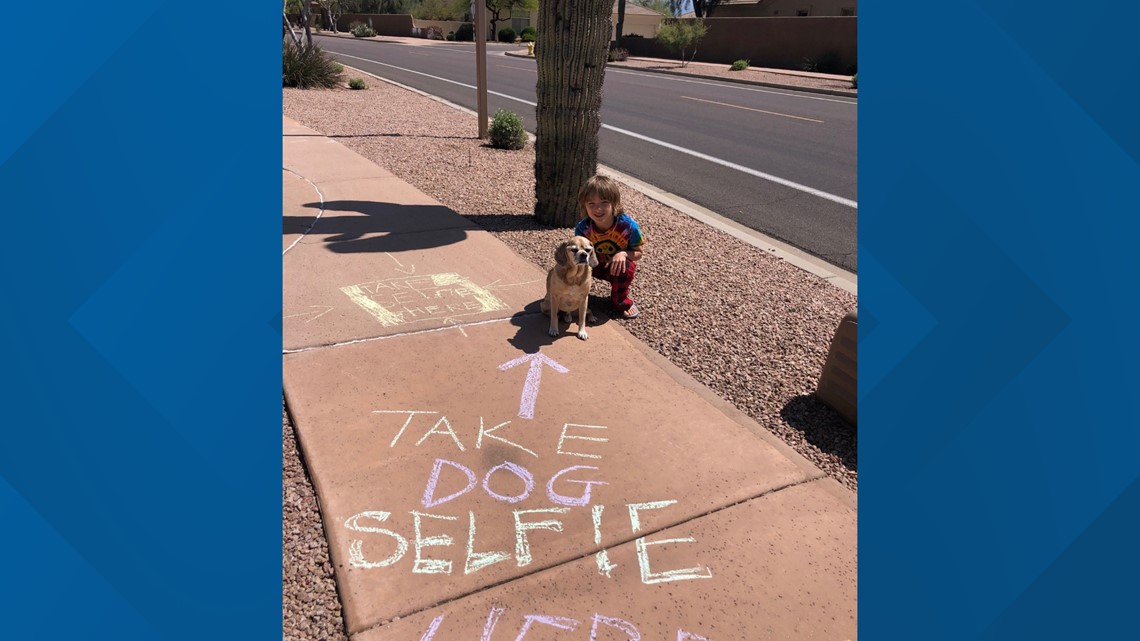 Cindy Travieso said she is proud of her daughter for sharing smiles during a difficult and depressing time for a lot of communities. She shared a photo of the chalk art her daughter created for neighbors to enjoy while out for walks.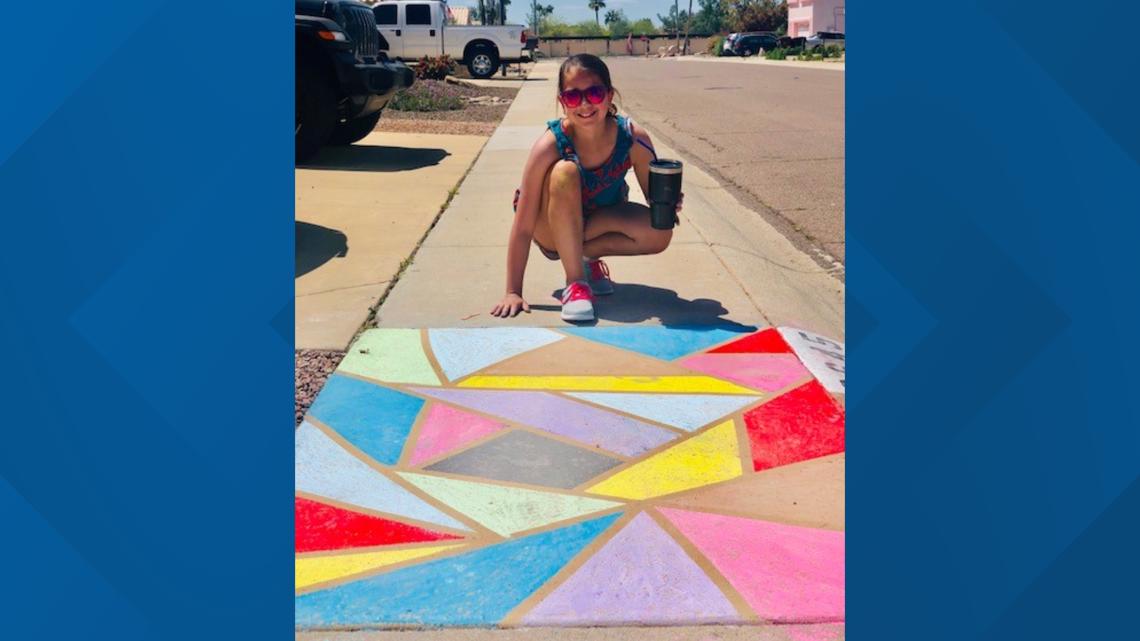 Janet Cadwallader wanted to brag on her daughter, Chris Brown. Brown works for Knight Transportation in Phoenix and she has made more than 300 masks for co-workers and truck drivers. When her sewing machine broke, she mentioned it to a driver and that night, Brown received a text from one of the driver teams to let her know a new machine was on its way.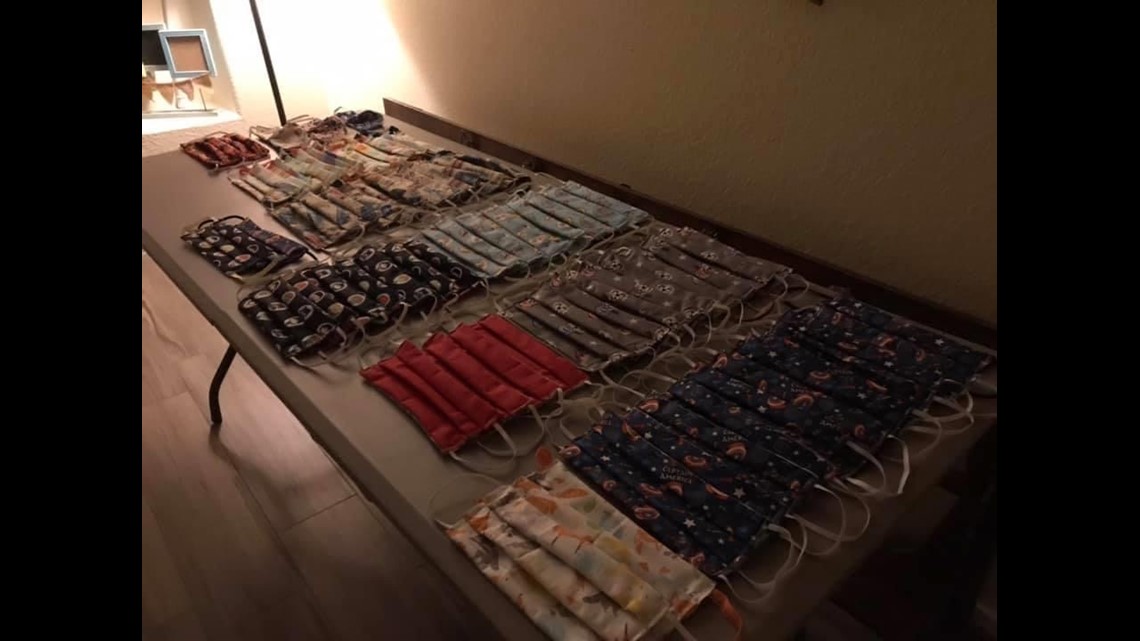 Surpass Senior Living in Mesa wanted to send the love to their residents and the staff who cares for them daily. Mariposa Point of Mesa posted a sign in front of the senior living facility so employees can pass it on the way to and from work to thank workers for leaving their families to take care of others.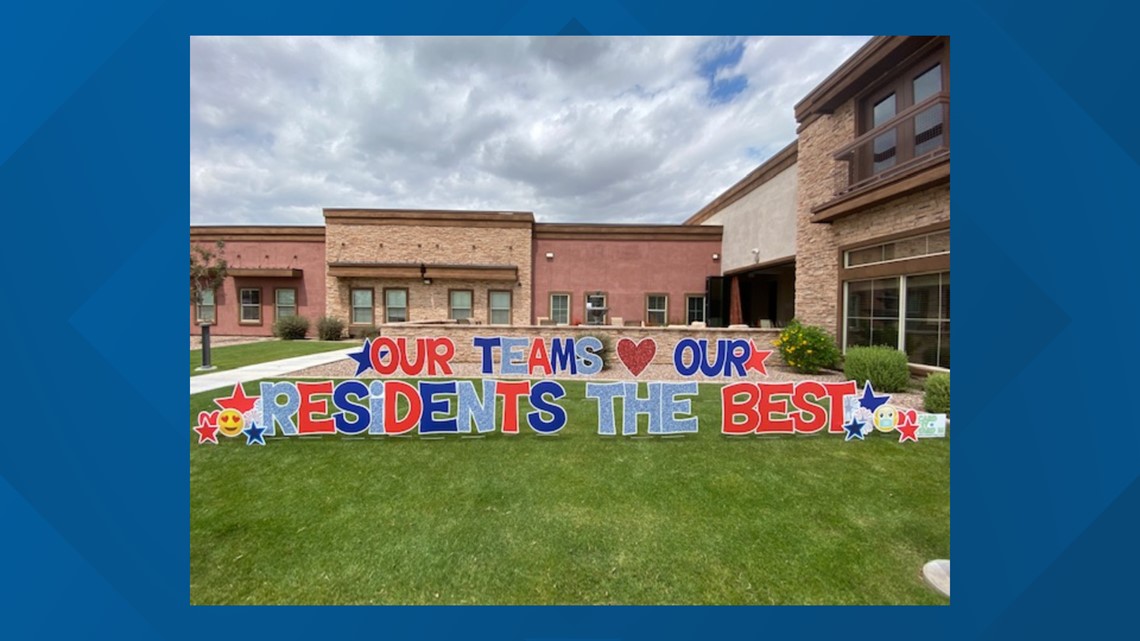 Ashley Collins shared a thank you to her neighbor for helping make her daughter's 10th birthday one to remember. She said her daughter was bummed about not being able to celebrate with friends so Ashley posted a homemade sign on the garage asking people to honk to tell Avery Happy Birthday. Ashley said her neighbor came through in a big way. He's a firefighter and had his station drive by and honk for Avery.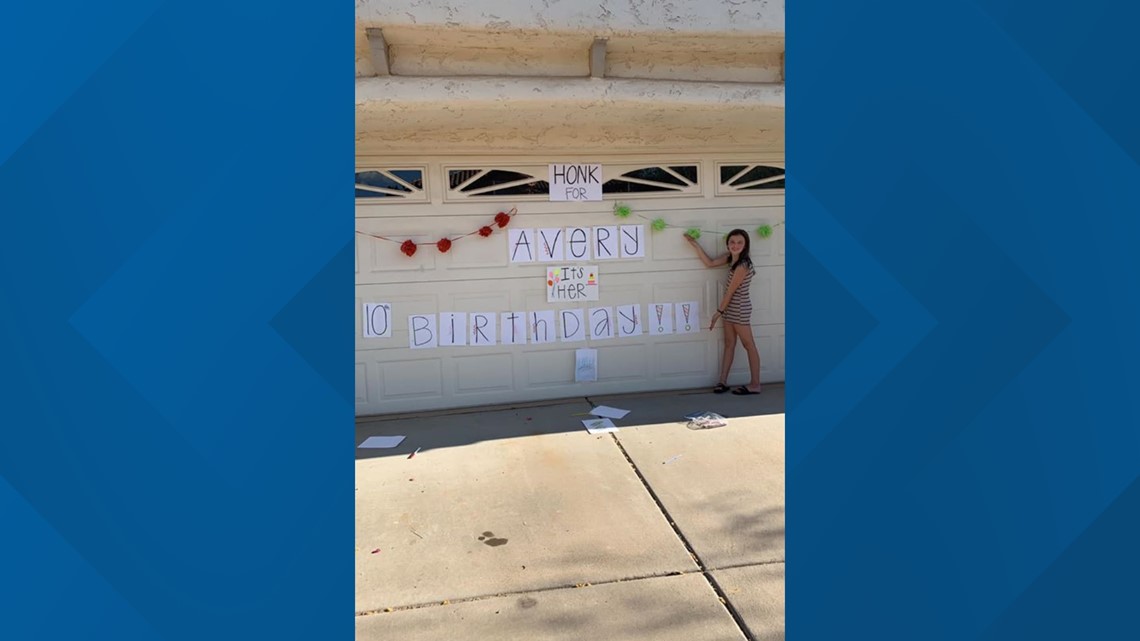 Caroline Clock posted video demonstrating how you can play tennis alone.
Lara Bush-Pensy and her daughter, Ariana sent some Easter love to their neighbors in Fountain Hills. They created bouquets of hand soap, water, pocket tissue, toilet paper, paper towels, and an Easter egg. Mother and daughter delivered the surprises overnight so their neighbors in their 80's and 90's could feel like a kid on Easter morning. Lara said her daughter is a sophomore in high school and used her savings to purchase more than 50 masks to donate to elderly neighbors.
Easter bouquets for elderly neighbors to #sendthelove
Ivana Shoop shared a poem she wrote in isolation due to the coronavirus pandemic.