SCOTTSDALE, Ariz. — Scottsdale city leaders approved a proposed new development along the Arizona Canal at Wednesday night's council meeting in a 4-3 vote.
The Southbridge 2.0 project is a multi-million dollar development planned for the area near Goldwater Boulevard and 5th Avenue, according to documents from the city. The new development will span nearly 10 acres near the canal.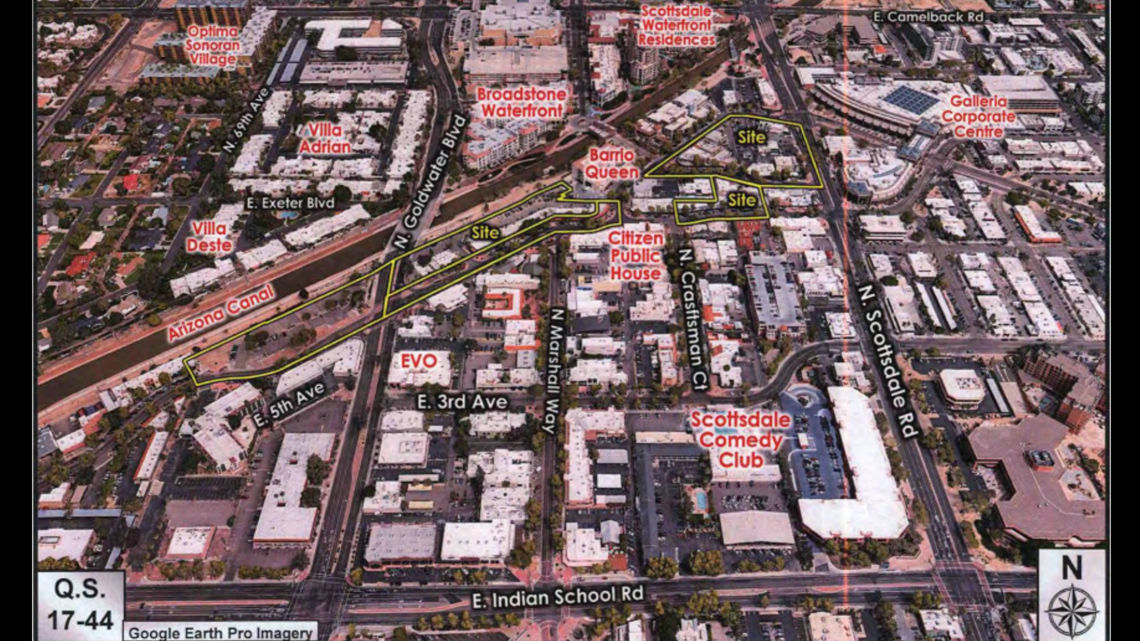 The Scottsdale City Council considered resolutions to rezone the area, allow development in alleys and other right-of-ways, and authorize the city to sell 54,076 square feet of land west of N. Goldwater Boulevard known as Rose Garden.
Several people addressed council Wednesday night regarding the major project. The topic was discussed for well over an hour.
Some people spoke in support of the project saying the area is in need of a remodel and revitalization.
Others said the robust project could threaten other businesses and there needs to be changes made before moving forward.
Many of the familiar shops along the canal, including on 5th and 6th avenues in Old Town, would also have to be demolished for the project, which naturally has some shop owners concerned.
Parking was a specific concern for those who live and work nearby. The new buildings could reduce parking for area businesses and residents.
Another concern is the proposed height of the buildings. One man said high-rises aren't "in line with the character" of Old Town Scottsdale, and many fear the construction could drive away tourists who visit for the area's classic charm.