Phoenix police pursued a car across city streets Tuesday afternoon before shooting and killing the driver, an armed robbery suspect.
A Glendale Police Department spokesperson said the male suspect committed an armed robbery on 32nd Street Tuesday afternoon, beginning the pursuit. The spokesperson, Sgt. Tiffany Smith, said the suspect was wanted for armed robberies earlier in the week.
During the pursuit, the Honda was seen making illegal maneuvers on Phoenix streets.
The driver eventually pulled into the parking lot of an apartment complex near 63rd Avenue and Bethany Home Road, where the car stopped. It began driving again and a flash grenade went off.
PHOTOS: Police pursuit across Phoenix streets Nov. 13, 2018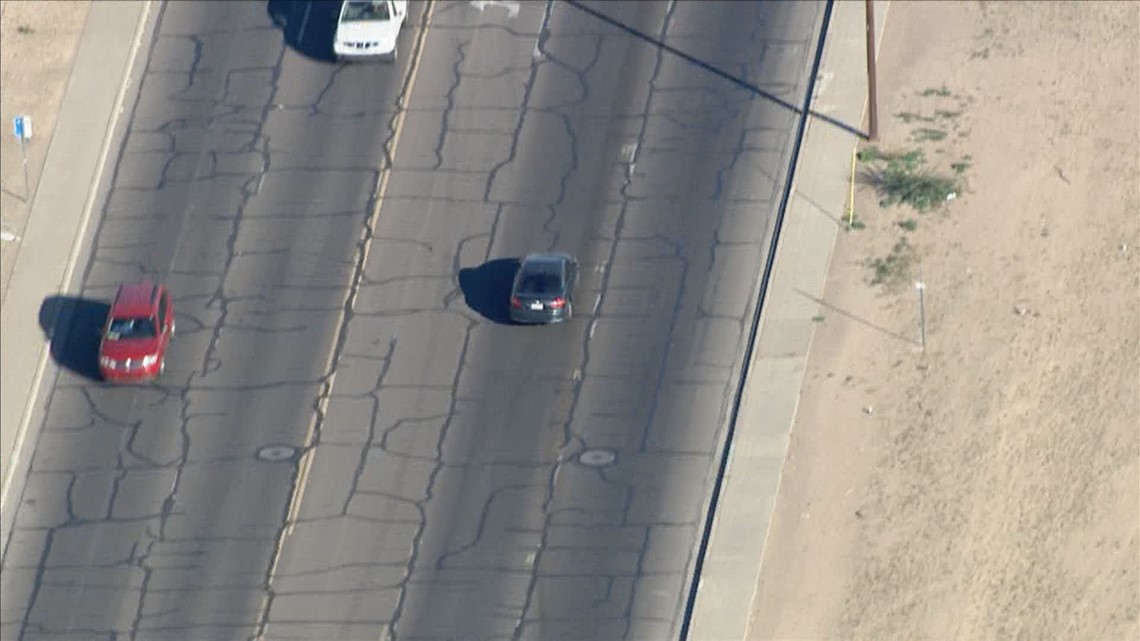 The car evaded multiple cars that appeared to try to crash into it -- possibly unmarked police cars -- before eventually being hit by a truck.
At that point, the suspect got out the passenger's door as police fired on him, killing him. A police dog was later seen dragging the suspect at the scene.
Teresa Cordova saw the shots while walking out her front door.
"My hear was pounding. It was scary because I'm coming outside just to walk to my car, not even realizing what's going on. In within a split-second guns are just firing," she said.
She says police killed the suspect near where kids often play and ride their bikes.
"Get the kids, move the kids, like the kids were on the other side of the gate where the man was being shot. The kids were just all over the place," Cordova said.
Fortunately, police say nobody else was hurt.
"I've never seen anything like it so close. I've been to areas where this happened, I've seen them on the news, of course, but I've never seen it outside my door," Cordova said.