PHOENIX — A total of 114 people were arrested during the protests in downtown Phoenix on Saturday night, according to numbers posted by Phoenix Councilman Sal DiCiccio.
DiCiccio said that he received word from Phoenix PD that 69 men and 45 women were arrested. The post also said that five of the individuals were booked for aggravated assault on a police officer.
The post also listed that seven juveniles were detained for curfew violations, riot, and unlawful assembly. Twenty-two vehicles were also towed throughout the night.
The protests were a part of the huge demonstrations taking place across the country calling for justice after the death of George Floyd and the ongoing subject of police brutality.
The Scottsdale Police Department confirmed that 12 people were arrested during the protests Saturday night for various charges.
Taylor Clemons, Whitney Hannon, Enrique Espinoza, Muhammad Ali, Christian Poineau, Peyton Spence, Lamont Saunders, Stephanie Nelson, Sabrin John Kamel Del, Alexander Bligh, Breanna Akins and an unnamed 17-year-old boy were arrested.
The Scottsdale Police Department has announced that Scottsdale's Fashion Square Mall, as well as Camelback Road from Goldwater Boulevard to Scottsdale Road, is closed for the entirety of Sunday.
Police asked people to avoid the area.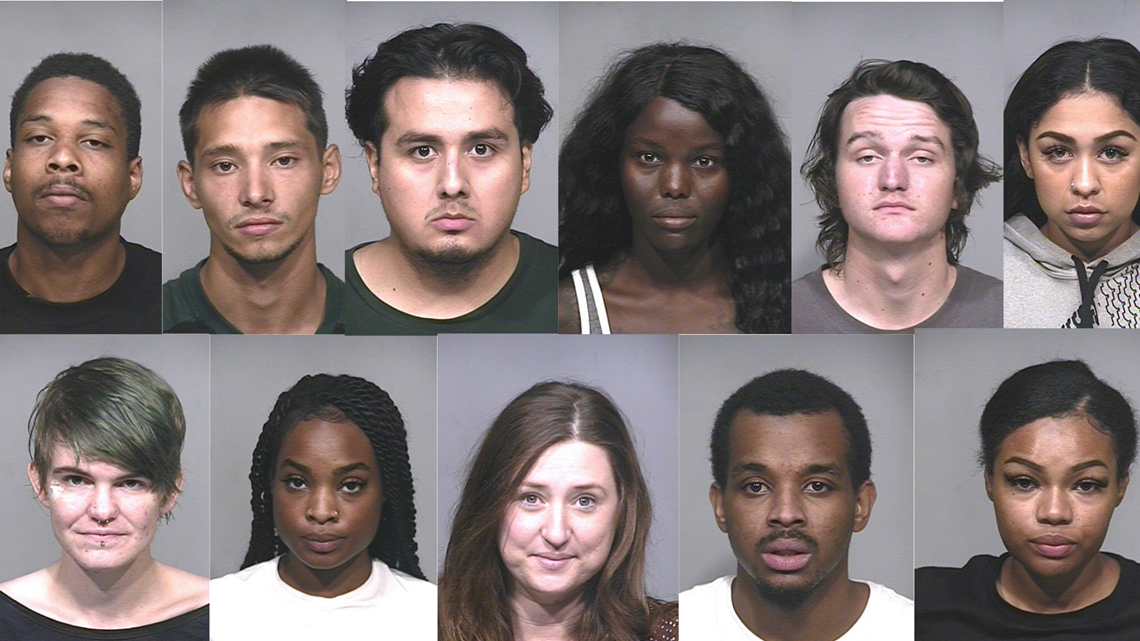 See more of our coverage about last night's protests in Phoenix here and the protests in Scottsdale here.