PHOENIX — Phoenix police said a 15-year-old boy is in custody after making a threatening remark about Muslims and bringing several pounds of potassium nitrate to school.
According to police, a student at Pinnacle High School told his parents on Monday that a classmate of his said he wanted to "blow up a Muslim church." Officers responded, and the witness told them he did not see any weapons or devices that would allow the suspect to act upon that statement.
"The statements were not specifically aimed at any church that we've been able to find, it was just that he said he wanted to blow up a Muslim church," Sgt. Tommy Thompson of the Phoenix Police Department said.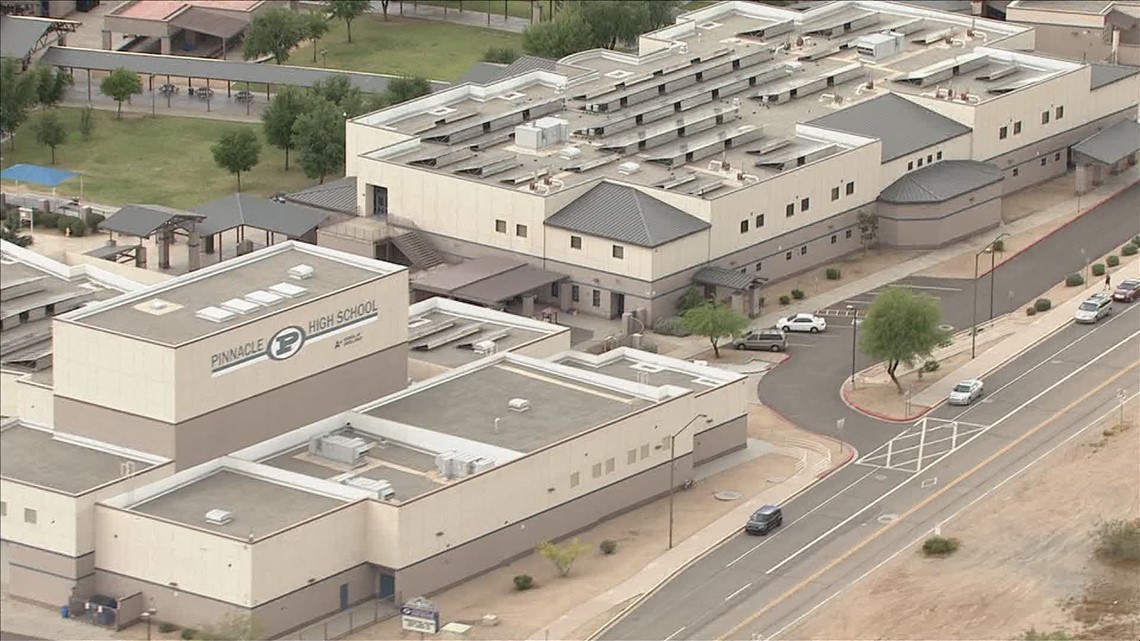 The next day, when the two were at school, the witness saw the 15-year-old suspect with a plastic bag containing several pounds of a white powdery substance, police said.
The witness went to the school office to report what he saw. School staff brought the suspect into the office and called Phoenix police.
Officers tested the powdery substance and determined it was several pounds of potassium nitrate, a salt-like substance. Police said potassium nitrate, which can be ordered through the mail, is not dangerous by itself but can be mixed with other common substance to create a flash powder.
"Making a threat to blow up a church or house of worship is one thing, but then the following day when an individual is found with some chemicals that could create an explosion, that changes things," Thompson said.
The 15-year-old was taken to Phoenix police headquarters, where he was interviewed by detectives. It is unclear what charges he might face.
The suspect made no threats against the school, and there is no indication anyone connected with the school was in danger, according to police. There was no lockdown.
Paradise Valley Schools released a statement saying Pinnacle High School took all necessary precautions to ensure the safety of the students and staff and is working with Phoenix police.
Here is the full statement:
"At PVSchools, our first priority is for the safety and well-being of our students and staff. We take all incidents and any reported allegations seriously and work in cooperation with law enforcement on all police matters.
Today, administration at Pinnacle High School received information about an alleged threat of intent to do harm. There were no threats made directly to the school and at no time were students in danger. Due to the Family Educational Rights & Privacy Act (FERPA), PVSchools cannot provide any details about the student in question, including the disciplinary action(s) that will be taken.
It's important to know that we took every precaution necessary to ensure the safety of students and staff. In addressing this matter, we are confident that it is safe for students to attend school.
It's always advisable that parents check their teen's phones and/or tablets to see what they are texting, posting on social media, and passing on to others. Teens should be reminded that making alleged threats, even when they intend it as a joke, can have severe consequences and is considered a felony. Parents should never hesitate to call or email the school, as well as the police if they hear or see any concerning information.
In closing, PVSchools and Pinnacle High School are cooperating fully with the Phoenix Police Department on the investigation. Any additional questions you may have about the case should be referred to the Phoenix Police Department."