PHOENIX - Arizonans were collectively confused and maybe a little scared when a giant light appeared in the sky on Sunday night.
Below are some photos we were sent by viewers Sunday night.
PHOTOS: Weird light in sky from SpaceX launch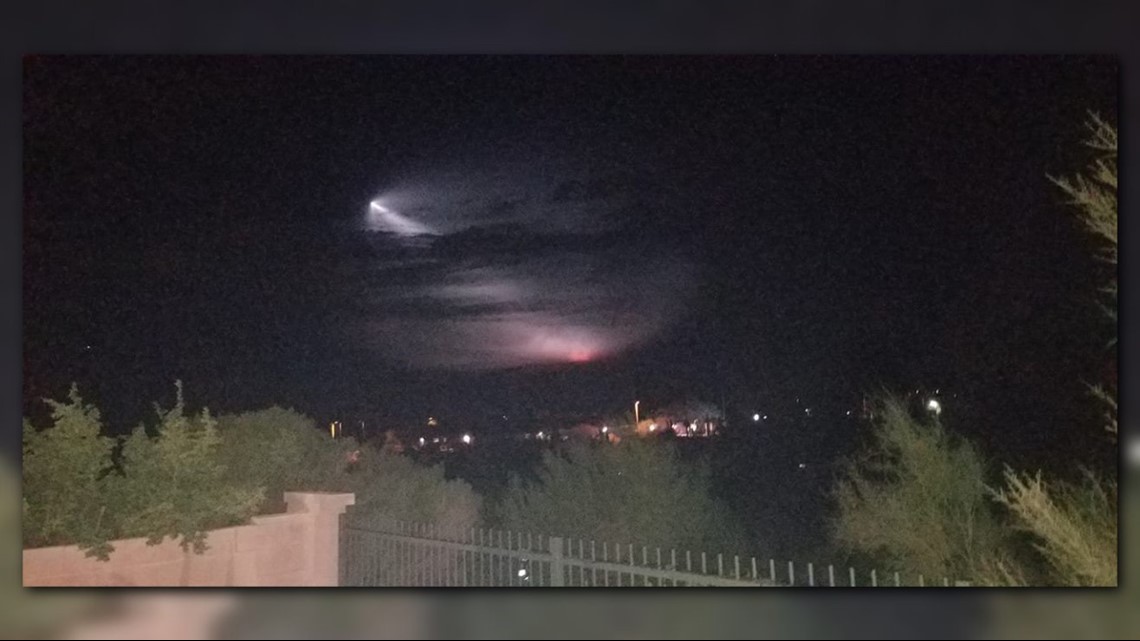 But, no need to fear. Once again, the light is from a SpaceX launch. The California-based aerospace manufacturing company founded by Elon Musk launched its Falcon 9 rocket Sunday evening.
You can watch the video of tonight's launch below.
And, you can read more about the Falcon 9 project here. The rocket launched the SAOCOM 1A satellite into orbit and then the rocket landed back on the west coast.