As health care professionals face a shortage of personal protective equipment, one Phoenix woman took to her sewing machine to help her co-workers.
"Arts and crafts and sewing has been my life pretty much." Lia Hunyady said.
She has been working for Terros Health as a family mentor for more than 20 years, teaching cooking and sewing classes to the organization's clients, who are dealing with mental illness and substance abuse issues.
When the virus hit, Lia was concerned because she might be vulnerable to severe complications if she caught COVID-19, but she knew she had to find a way to keep working.
That's where Tiffany Cole stepped in with an idea: The health care workers needed masks.
"I saw them on TV," Hunyady said. "And my administrator asked if I would mind sewing and I said, 'of course not, this is what makes me happy."
So, along with two of her clients, Hunyady got behind her sewing machine and started turning out masks for the employees who didn't have any.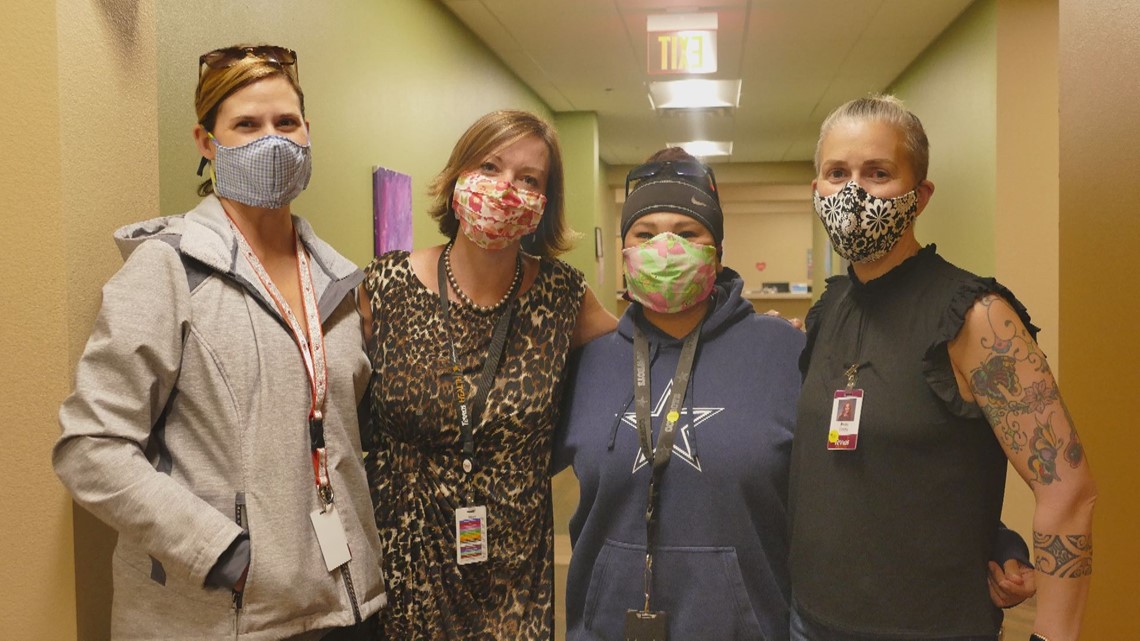 "We like to sew, it's comforting, it's calming," Hunyady said. "This is something that we do, and we spent eight hours and she (her client, Vivian) spent another five making masks."
To date, the group has made around 250 masks that are being used by Terros administrators and councilors. Nurses at the health care company were stocked with medical-grade masks.
"Lia is a valuable part of this clinic," said Joseph Bauer, the hospital discharge planner for Terros Health's 23rd Avenue clinic. "I'm really glad she's been able to continue working here in a different format."
Lia says she can't believe how good it feels to put these masks together for her coworkers.
"To make the masks, all of us that are in the workshop are very blessed that we were giving the opportunity to do this."