PHOENIX — The Phoenix Police Department is investigating a shooting involving an officer that was reported Saturday morning near 27th Avenue and Thomas Road.
Police said officers were called to the area for reports of a man threatening people with a knife. When officers arrived on scene, they saw an adult male who matched the description of the man from the call.
Phoenix police said officers ordered the man to drop the knife he was holding. Officers allegedly used less-lethal means to try and detain the man, who then started running west on Thomas Road.
Authorities said officers ran after the man while giving commands to stop and put the knife down. While chasing after the man, officers said they continued using less-lethal means to stop him. The man continued to run and turned south on 29th Avenue towards an occupied vehicle, at which point shots were fired, police said.
The man was detained and given medical treatment before he was transported to the hospital. Police said he is currently in stable condition with serious injuries.
No officers or community members were injured during this incident
Phoenix police detectives are seeking the driver and or occupants of this white-colored, early 2000s model Chevy Tahoe that was close to the shooting and may have information for the ongoing investigation.
If you have any information, you are asked to call Phoenix police at 602-262-6151 or Silent Witness at 480-WITNESS.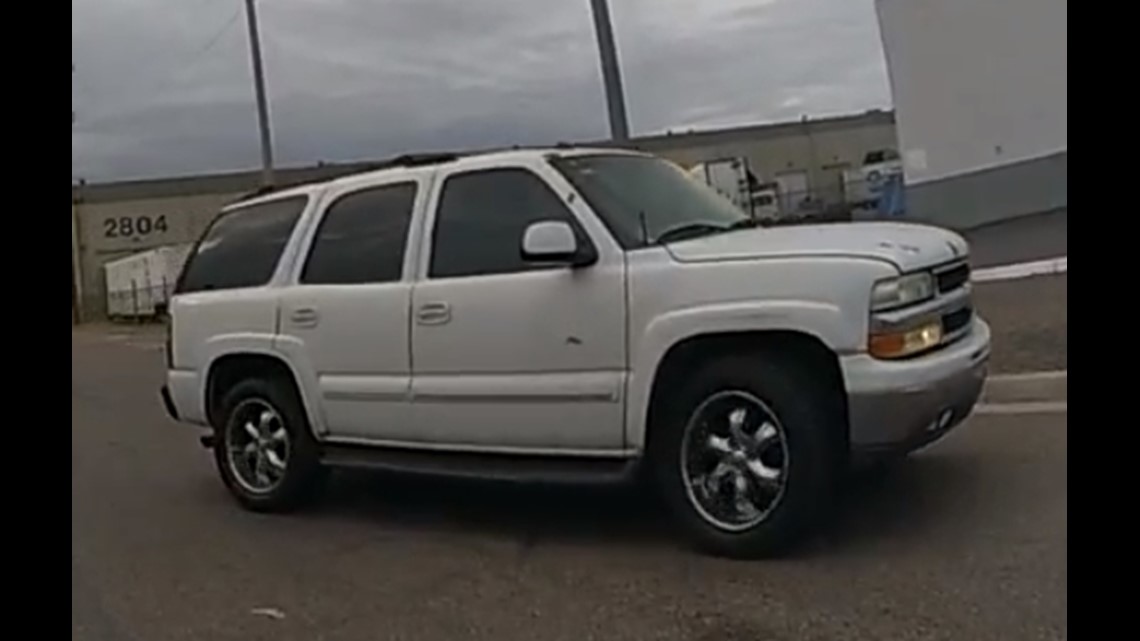 Up to Speed
Catch up on the latest news and stories on our 12News YouTube playlist here.