GLENDALE, Ariz. — A 15-year-old boy has died from injuries sustained Wednesday after an officer-involved shooting in Glendale.
The family identified the boy as Juan Carlos Bojorquez but police have not confirmed.
Glendale police said the incident began Wednesday morning after a car was reported stolen near 91st and Glendale avenues.
At about 1:30 p.m. officers located the stolen car near 63rd Avenue, north of Bethany Home Road in the parking lot of an apartment complex with two teenagers inside.
Bojorquez was the driver, and his 16-year-old cousin was in the passenger seat, according to the family.
When officers contacted them, police said the driver told them he had a gun in the car.
After officers removed the driver from the vehicle, a struggle ensued, the department said.
"He broke away, reached back in the vehicle where the handgun was at and that was when one of the detectives shot at him," Sergeant Randy Steward said. "He actually stopped for a moment and then continued back towards the handgun again when the officer shot more rounds at him."
He was taken to a hospital with multiple gunshot wounds, but doctors could not save him.
Police said a handgun was found in a cubby next to the driver's area.
The 15-year-old's aunt, Merlinda Martinez Bazan, disputes police accounts of what happened and said a witness recorded the encounter, but alleged police took that person's phone.
"He let them know that the gun was in the cubby, he let them know," she said. "How was he going to turn over to get the gun when he was already shot. He was on the floor bleeding for his life. That's just not real."
Bazan said the family is planning to get an attorney.
"We know kids are not perfect, no one is perfect in this world, but because he's not perfect didn't give them the right to do that to him," she added.
Glendale authorities said the detective who fired the shots did not have a body-worn camera, but another officer that was on the scene did.
The 16-year-old passenger, who the family said was Bojorquez's cousin, was taken into custody without incident.
The Buckeye Police Department is the lead in the investigation.
This is a developing story and updates will be published as they become available.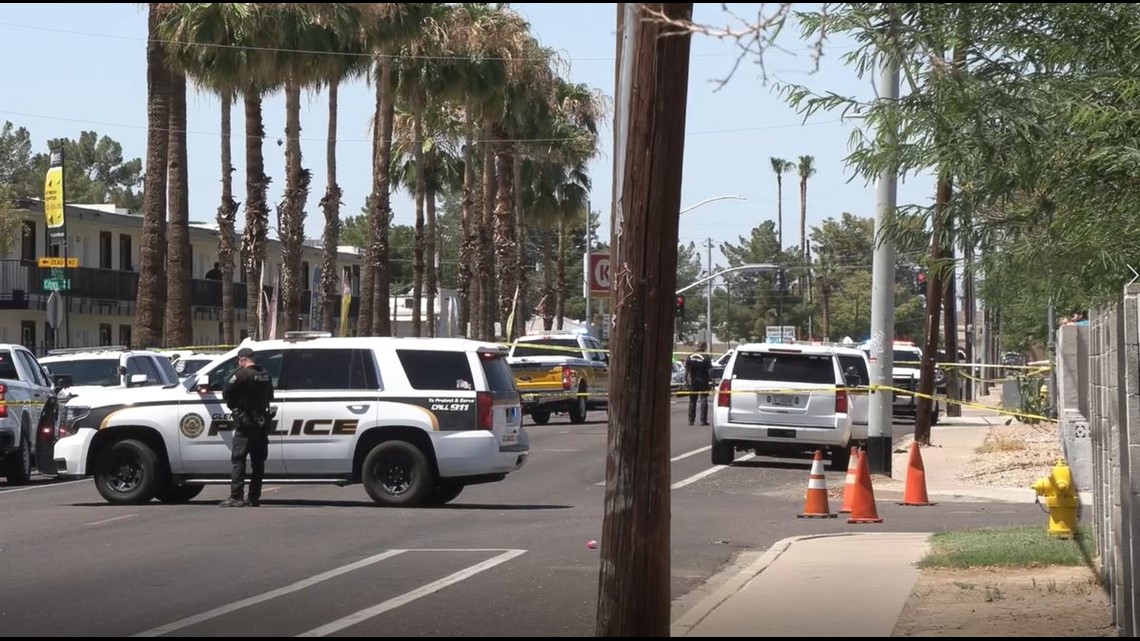 Up to Speed
More ways to get 12 News
On your phone:
Download the 12 News app for the latest local breaking news straight to your phone.
On your streaming device:
Download 12 News+ to your streaming device
The free 12 News+ app from 12 News lets users stream live events — including daily newscasts like "Today in AZ" and "12 News" and our daily lifestyle program, "Arizona Midday"—on Roku and Amazon Fire TV.
12 News+ showcases live video throughout the day for breaking news, local news, weather and even an occasional moment of Zen showcasing breathtaking sights from across Arizona.
Arizona's Silent Witness program allows people to send in tips and share information about crimes happening within their local communities.
The program shares unsolved felony case information in multiple ways, including TV, radio and social media.
Anyone who has information on a crime or recognizes a suspect described by the program is asked to call 480-948-6377, go to the program's website online or download the Silent Witness app to provide a tip. The identity of anyone who submits a tip is kept anonymous.