GLENDALE, Ariz. — Family and police are asking for help from the public to identify a suspect who left the victim unconscious after a fight in a Glendale restaurant.
Police said that shortly before 2:30 a.m. on Aug. 17, officers responded to a call of a fight to a restaurant in the area of 99th Avenue and Camelback Road.
When officers arrived at the scene, 27-year-old Adam McClure was unconscious outside the restaurant and witnesses were performing CPR until first responders arrived, according to police.
McClure was taken to a local hospital where he remains at this time, police said.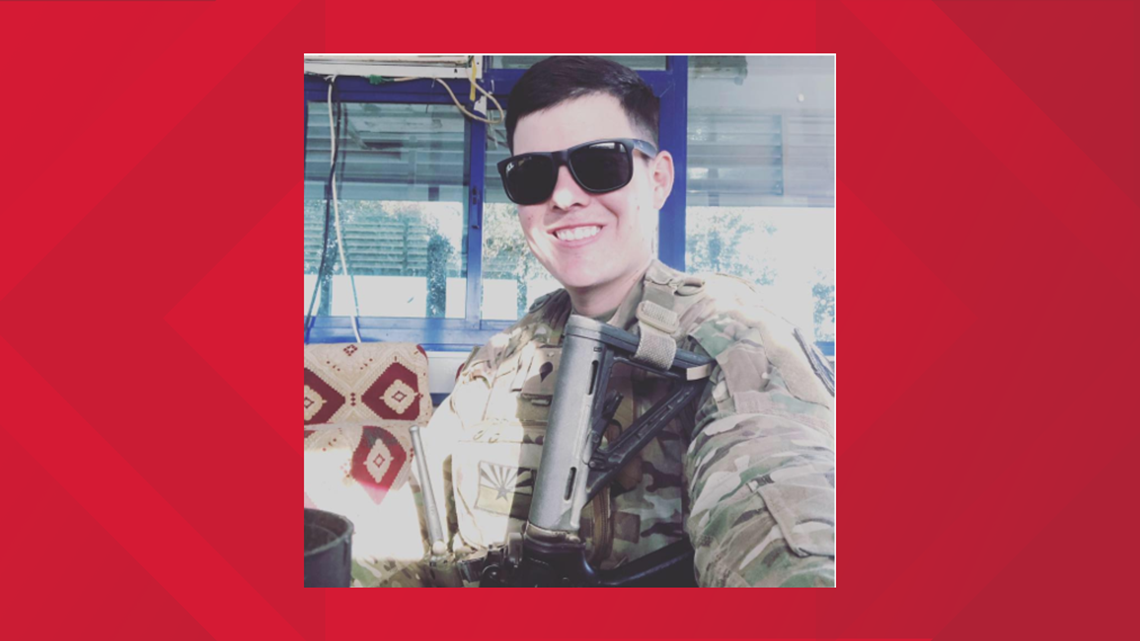 There's no information on the extent of McClure's injuries.
Witnesses told police a fight broke inside the busy restaurant and continued into the parking lot.
Police said the suspect fled the scene.

Adam's mother Lisa McClure said in a statement on Wednesday she was always worried about her son, a combat veteran who served two tours in Afghanistan.
"As parents, we were always concerned about Adam's safety during his 2 tours in Afghanistan, but it was inconceivable for us to imagine that he would be a VICTIM of such a heinous UNPROVOKED crime here at home," part of the statement read.
Lisa said her son suffered a major brain bleed and a fractured nose. She said Adam was in the ICU for four days on a ventilator.
Lisa said Adam has since stabilized, but cannot walk, eat, shower or speak without help. He also suffered from constant pain and headaches.
"We, his family and friends PLEAD with YOU, if you know the person or persons involved in this devastating attack on our son, PLEASE come forward. Come forward so our son can recover in peace knowing this won't happen to anyone else in the suspect's path."
Authorities are looking for a Hispanic man between 25 and 30-years-old, is 5-foot-10 and weighs about 220 lbs. He has short black hair and forearm tattoos. He was wearing a red Cardinals shirt with long gray shorts and black sneakers at the time of the assault.
Police said the man was with another man: a Hispanic man who was wearing a black tank top, jeans and pink sneakers. The other man also has tattoos on his arms.
They were with two women, a Caucasian wearing a green dress and another woman either Hispanic or Caucasian who was wearing a red dress.
Police and family of the victim are asking for anyone with information on the incident to contact Glendale Police at 623-930-3000 or Silent Witness at 480-948-6377.