MESA, Ariz. — Sebastian Ibañez is legally blind and partially deaf. When no one would give him a job, he took matters into his own hands and became an entrepreneur.
"They would see my cane and my blindness before they try to see my qualifications," he said. "I had recently become a father, so I had to find a way to provide for my family."
That was in 2015. Since then, he has made a living selling brooms, mops, and dust pans across Mesa sidewalks, primarily near Center and Inglewood streets.
"In the hot weather I sell popsicles, during the cold weather I sell blankets," he added. "During the pandemic I sold masks."
But his business was put on hold Wednesday when the van he uses to move and store his goods was involved in a car accident. Ibañez said the brakes failed and since he was under no full coverage, the car is now stalled until a mechanic can assess the damage.
This setback is just one of the many adversaries he's faced.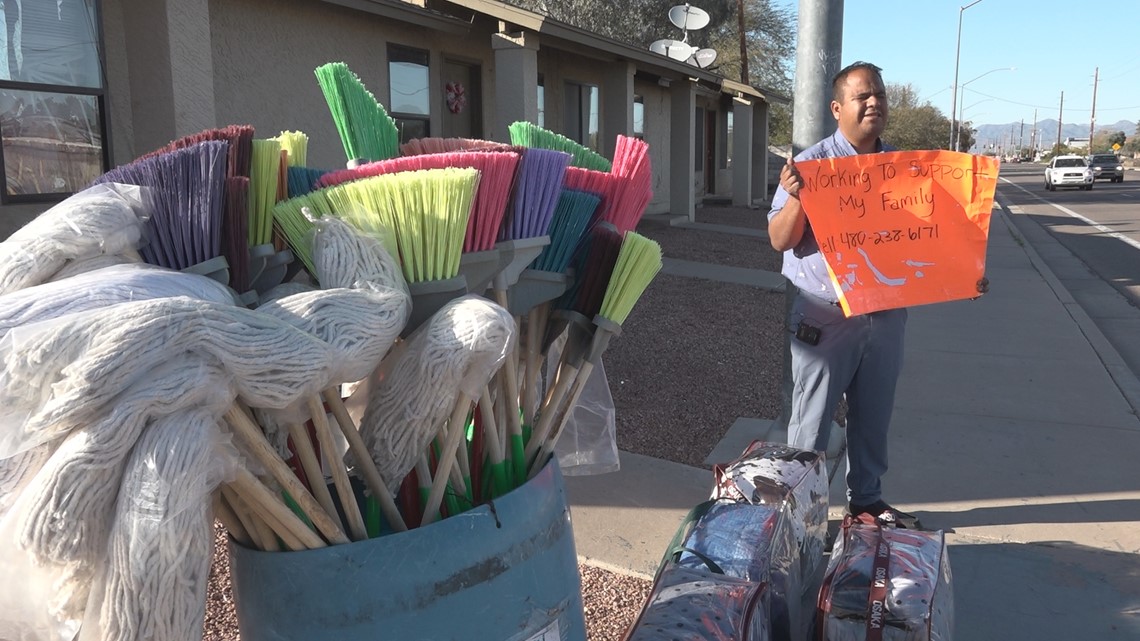 "When I was on the sidewalk once I was hit by a car," he said. "My mops were burned outside my home. My wife has been fighting [thyroid] cancer for about two or three years now, she is stable. So, giving up is not in my vocabulary."
His wife's medical coverage was denied by AHCCCS, despite her being a U.S. resident. They travel 12 hours to Mexico and pay out-of-pocket for her medical needs.
Ibañez has said he has also been handed counterfeit bills, has had items stolen, and at the start of the year, his family was evicted from their apartment.
But, despite it all, Ibañez said he is "very thankful."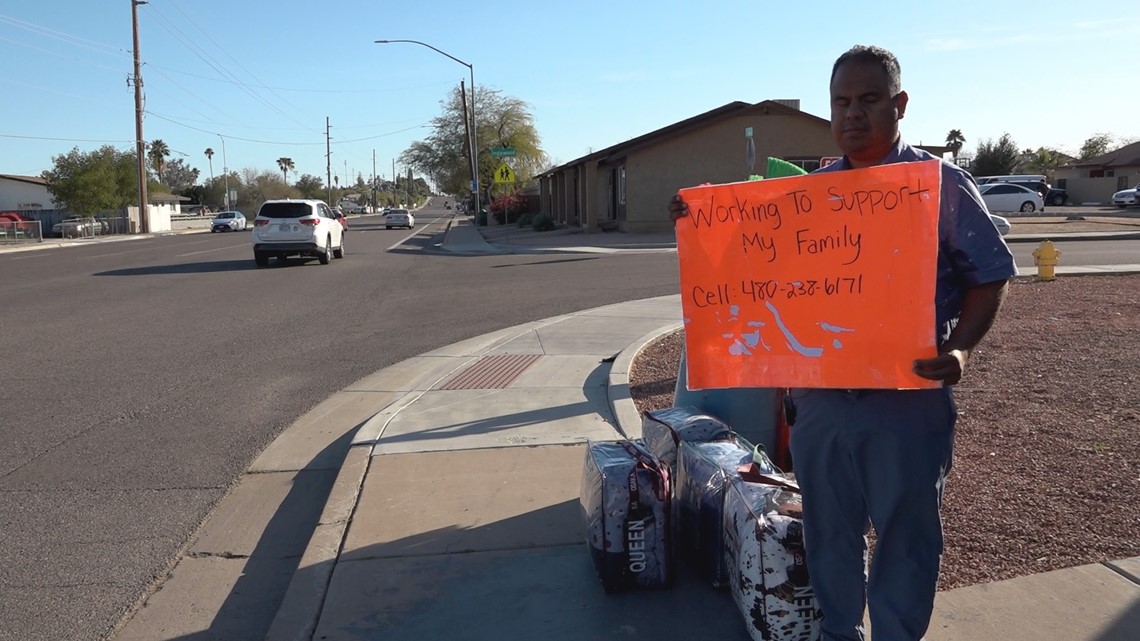 "I am who I am because God wants me to be. If he needs me to be a flute player, I'll be a flute player. If he needs me to be a blind guy with a great attitude that people are going to look up to and learn and motivate and inspire by, then I'll be him," he said.
Ibañez said with a smile and a cheerful outlook, anything can be overcome.
"Cheer up. Find a way of laughing at your situation and never give up," he said.
Ibañez said he will soon be selling his goods on these intersections: McKellips Road and Mesa Drive, McKellips and Recker Roads, and Ellsworth and Broadway Roads.
Anyone interested in finding out more about his business hours can call 480-238-6171. He also accepts payments and donations with that number via Zelle, Venmo, and PayPal.
Latest Arizona news
Catch up on the latest news and stories on our 12News YouTube playlist here.