La gente que ha vivido en el área de Phoenix por los últimos años, seguramente recuerda el 8 de septiembre del 2014.
Fue un día que quedó en la historia del Valle del Sol, no por sus altas temperaturas, sino por "la Tormenta del Siglo".
Casi cada rincón desde la ciudad de Avondale hasta Queen Creek, recibieron varias pulgadas de lluvia debido a la tormenta.
Durante las torrentosas lluvias, la carretera Interestatal 10 cerca de la avenida 43, se convirtió en un lago. Varios conductores se quedaron varados en el área y otros tantos carros sumergidos en el agua.
Las poco comunes lluvias, dejaron más de cuatro pulgadas de lluvia en algunas áreas de Phoenix.
FOTOS: September 8, 2014: Storm of the Century
PHOTOS: September 8, 2014: Storm of the Century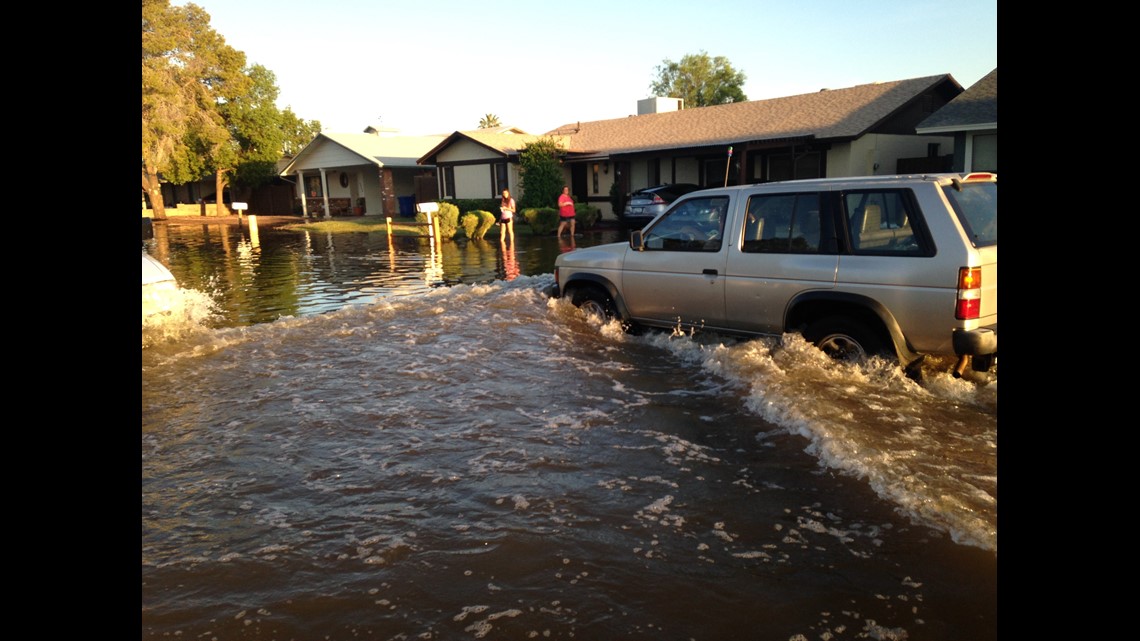 Como se podrá imaginar, muchos usaron las redes sociales para documentar estas históricas lluvias.
Algunos compartieron fotografías del I-10.
Water on I-10 flooding cars #Phoenix #AZmonsoon @12News @azcentral pic.twitter.com/TOuP29NkoW"

— Jon (@BodyworkByJon) September 8, 2014
The I-10 west Phoenix pic.twitter.com/IzRbXNVWHG

— deborah (@debsei) September 8, 2014
Otros compartieron imágenes de las inundaciones en su área.
GCU campus is flooded. Classes were canceled @12News #monsoon2014 pic.twitter.com/F0SeCIXpCN

— Fabby ❤️ (@Fabby_torrento) September 8, 2014
Cars flooded. Sweet. There goes 15 grand. pic.twitter.com/3DMLsyxYEP

— Ms.Brownnnn. (@McKennaBrown21) September 8, 2014
Las 3.30 pulgadas de lluvia registradas en Phoenix por el Servicios Nacional de Meteorología ese día, hasta la fecha son cifra record para un 8 de septiembre. Lo que se vivió en el valle ese día, estuvo lejos de las comunes lluvias registradas de 0.02 pulgadas.
Sin duda alguna, fue una tormenta que quedará en la memoria de muchos, por los siguientes años.