MARICOPA COUNTY, Ariz. — The Maricopa County deputy who was attacked by a man named Clinton Hurley has died after he was expected to be taken off of life support, county sheriff Paul Penzone said.
Deputy Juan "Johnny" Ruiz never regained consciousness after the attack, officials said.
"I am committed to pursuing justice for Deputy Ruiz to the fullest extent of the law against the suspect. Nothing less is acceptable," Penzone wrote in a tweet.
The incident happened Saturday morning as Ruiz was transporting Hurley, who was being processed on felony warrants, to the county, Penzone said.
Deputy Ruiz took Hurley into custody and took off his handcuffs to place him in a holding cell, which Sheriff Penzone says is standard protocol. Then, investigators said Hurley started attacking Ruiz.
"During the fight, on several occasions, Deputy Ruiz attempted to transmit from his radio requesting assistance unsuccessfully," Penzone shared in a press conference Monday morning. "The suspect beat him unconscious."
Penzone said Hurley took Deputy Ruiz's keys and stole the deputy's vehicle, crashing it through a gate as he fled the sheriff's office substation.
The attack and escape triggered a manhunt for Hurley that ended when he was shot by a homeowner around 6:30 p.m. when he attempted to enter a home near Buckeye and Wintersburg roads in Tonopah.
Detectives are still looking for one of the vehicles, a 2016 Gray KIA Optima with California license plate 7TLD075, the suspect stole on Saturday while fleeing from police.
"As a selfless public servant, and with his family feeling the same way, they have made the decision that they will be donating his organs," Penzone said.
One of his fellow deputies, Julia Shammas, just saw him Saturday morning.
"Coming on to his shift and I just told him have a safe shift and that was it and I left," she remembered.
She heard he was attacked a few hours later.
"I was at the dentist and I just started crying," she explained. "It was sad."
She's one of the people planning a vigil Monday night for Deputy Ruiz, outside the MCSO substation in Avondale, where Ruiz worked.
"He was an awesome guy," Deputy Shammas said. "Very friendly, always smiling, always willing to help others. And just loved his community."
Hurley was taken to the hospital after he was shot on the scene Saturday night. He's in stable condition, according to MCSO, and is expected to face numerous charges related to the attack as well as his outstanding warrant.
Records show Hurley had been arrested before for fleeing from deputies and spent time in prison for attempted child molestation.
The community is already rallying behind Deputy Ruiz. His final act of service: his family decided to donate his organs.
"Even after he's gone he's still helping others," Shammas said. "He served his community as best he could," Shammas said. "He took bad people off the streets so that Maricopa could be safer."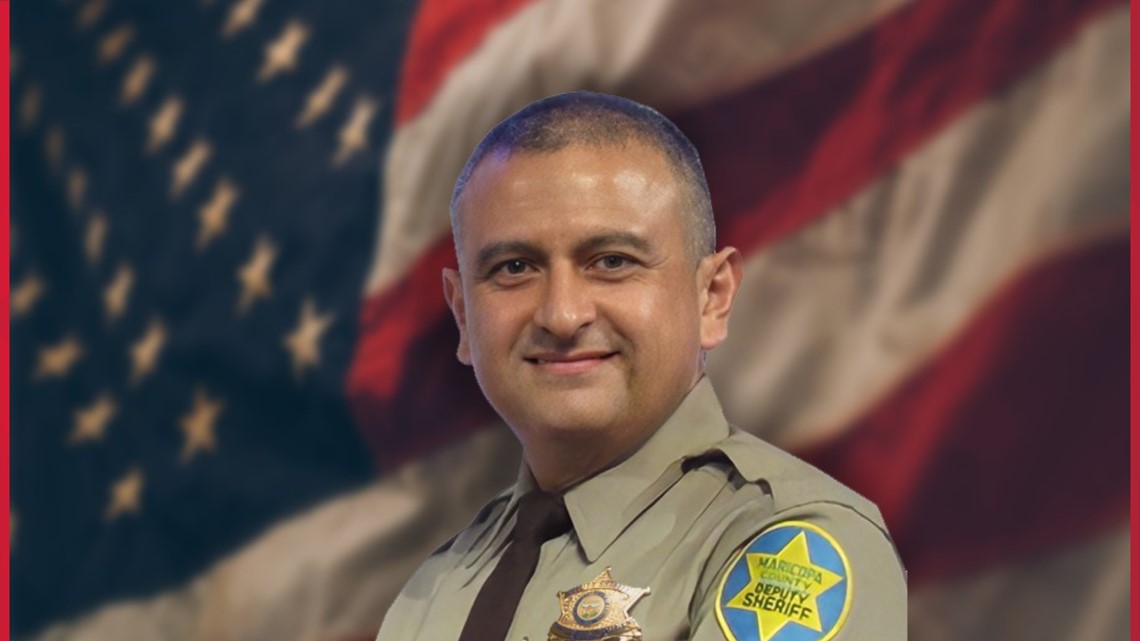 The full funeral service can be found here:
This is a developing story. Tune in to 12 News for the latest information.
Latest Arizona News
Catch up on the latest news and stories on our 12 News YouTube playlist here.