PHOENIX — On most days Jenna Leurquin's alarm goes off before the sun rises. She gets up, gets ready and heads into work where the smell of fresh croissants and macarons fill the air. Leurquin's passion is baking, something that's now being recognized on a national level.
"I love doing it," she said. "I wake up at 2 a.m. and I want to go to work. I love who I work with, I love my team and I just love what I do."
Leurquin is originally from Belgium and came to the United States on a full golf scholarship at Boise State University. However, she decided to switch gears and become a pastry chef. She studied at Le Cordon Bleu and lived in Paris for several years. She then relocated to Arizona in 2017.
"I did both programs, the savory and pastry at Le Cordon Bleu," she said. "I loved the baking, the science aspect to the baking I loved that. So I focused on that once I graduated. I love touching dough, I love using spatulas and spreading things. I loved the science of it, the clean structure of baking, the temperature and how it's very precise."
Her favorite thing to bake is a butter croissant because of how intricate they are. The perfect croissant takes at least five days to make and if one measurement is off, the mistake can't be hidden. It's that challenge Leurquin loves.
"Everything we do is sourdough based," she said. "The starter that we use in croissant it's alive, it's different every day so it's like I'm trying to structure something that's a live organism and it wants to do its own thing."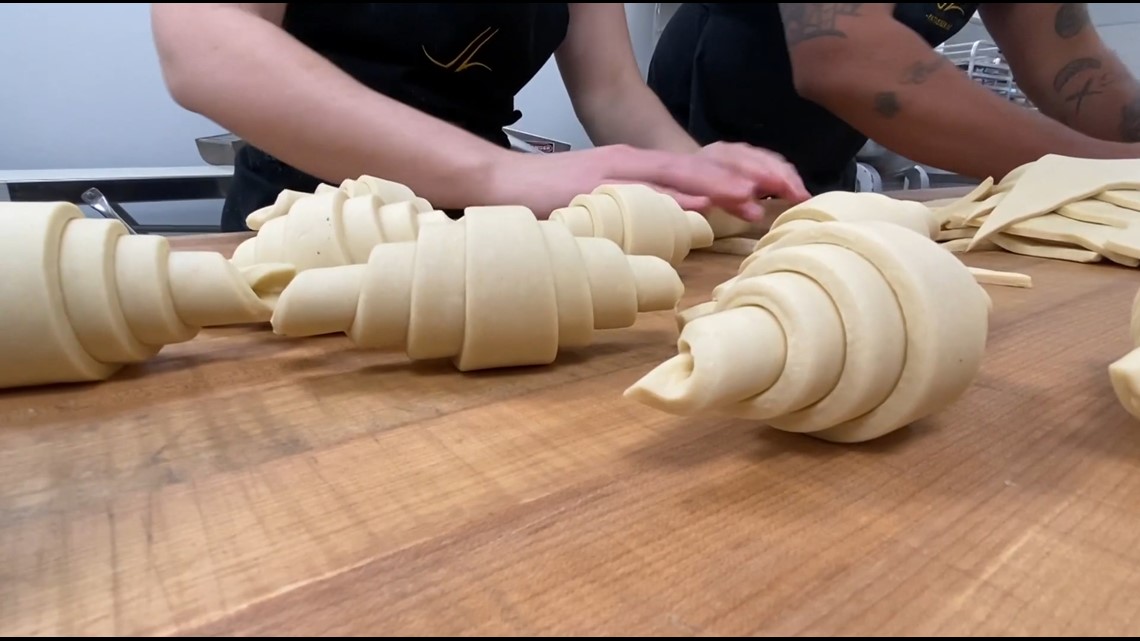 Four years ago, she opened the doors to her first bakery, JL Patisserie, in Scottsdale. Shortly after she opened a second location in Phoenix. She said she's had good days and bad, and has even pushed through a pandemic. Despite all the ups and downs she said her love to bake hasn't waivered.
"I fail every day because I try new things," she said. "I've never considered myself being 100%. I always want to be a little bit better and I'll tweak something and test something. I'm very grateful for my team who works with me."
Her passion around baking is now being recognized on a national level. She was just named as a James Beard Award nominee for Outstanding Bakery. It's a new category and she said she's honored to be included.
"I wasn't nominated as a chef, we were nominated as a bakery so that involves everyone," she said. "And they included the Phoenix location which is a big deal because they're part of it too. I can't do this by myself. I've learned from every single employee I've had. They encourage me to do better and be better and I can't take the credit it's all of us."
Leurquin said she's not sure how she was nominated but remembers the day the call came in. She had taken a few days off to go skiing.
"I'm skiing with my music, doing my thing and the phone rings. I keep skiing and it rings again," she said. "When I get to the bottom I see five missed calls and I'm like oh my gosh the kitchen is on fire. I pick up the phone and I hear congratulations! It's a big award and it's fantastic but it's not all me it's everyone."
Her favorite moment though was sharing the news with her team. The joy and excitement shared by all created a memory she said she'll never forget.
"I think I already won, whether we win or not we already won," she said. "Just the fact we got acknowledged for what we do is huge because it means we're doing something right. After four years of keeping our heads down even on the hard days, just grinding, someone noticed. So even if I win or don't win it's about the recognition. It's really gratifying to have someone be like I see you."
The winners will be announced on March 29.
If you'd like more information on JL Patisserie, the classes Leurquin offers and other news, you can visit her website.
For more information on the 2023 James Beard Awards, go here.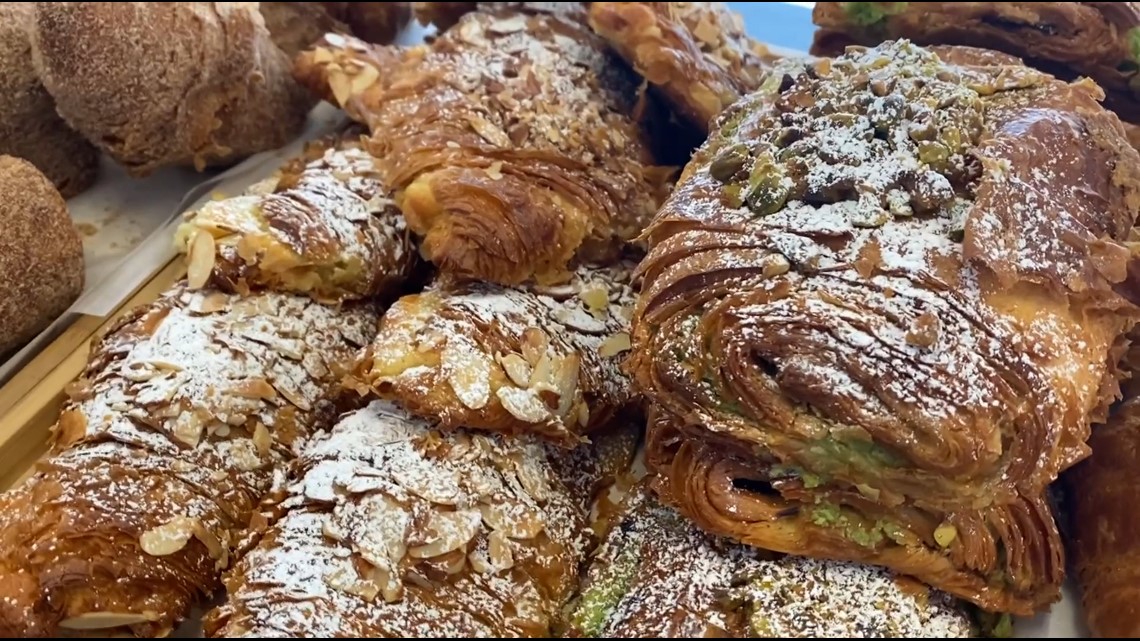 Up to Speed
Catch up on the latest news and stories on the 12News YouTube channel. Subscribe today.