MESA, Ariz. — Jeremiah Aviles had everything ready to celebrate his high school graduation on Thursday.
He had passed finals, the invitations had been sent, and his cap had been decorated.
But less than three weeks from starting the next chapter of his life, he was murdered.
"My best friend and brother should be here today," Jamie Diaz said. "He was excited about it. He was ready for it, and he'd earned it."
The 18-year-old was a senior at Red Mountain High School in Mesa. On May 7, he was shot and killed at a teammate's home.
His family opted to be present during the commencement ceremony on Thursday to honor the hard work Jeremiah put to graduate and to show support for his Class of 2023.
"We're here to celebrate my son, he did it, he graduated," Olga Lopez said. "We're also here to celebrate his classmates and teammates as they graduate into the next journey in life."
Remembering 'Jeremias'
Jeremiah, or Jeremias as his grandmother called him in Spanish, was a football player. A sport he began playing while in his hometown in California.
He was notorious for having amazing style, Lopez said. He always had to match his shoes and shirts.
His hair was another topic of conversation. He grew it out for years and at times it got too long, so he had to put it in a ponytail.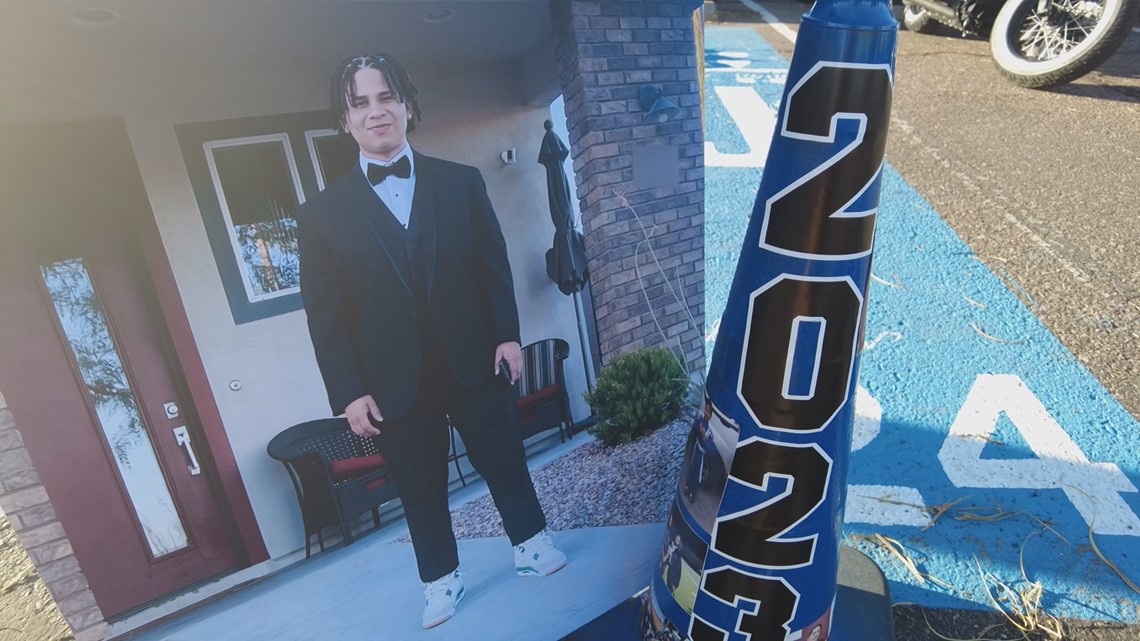 "He wanted to follow in his big brother's footsteps and that's what led them to Arizona," Lopez said. "My older son played at ASU, and he came here to be with him and hopefully play there too."
While the University of Southern California was his school of choice, Jeremiah had been accepted at Arizona State University in the fall. His mother said he was going to major in business administration and was looking to live on campus with friends.
"He wanted to go pro and eventually have his own business like his brother," Lopez said. "Although they're eight years apart, they're each other's shadow."
The worst call
Jeremiah Aviles had gotten a job as a cashier at a local business, his mom said. May 7 was his second day.
Lopez remembers her son getting home from work that day, tired, but excited.
"He came into my room and was telling me about work," Lopez said. "I noticed that he had been scratching his head, the dreads would sometimes do that, so I told him I would add anointing oil through every line."
That was the last time Lopez got to do that for her son.
On May 7, as she left the church around 11 a.m., she got the fateful call.
"He told me that my baby wasn't okay and that something had happened," Lopez told 12News. "I couldn't believe it."
Jeremiah was at a friend's house. He had asked his mom to go over Saturday. He'd usually be at home playing video games, his mom said. That's why she let him go.
"No one should go to a sleepover and not return home," Lopez said.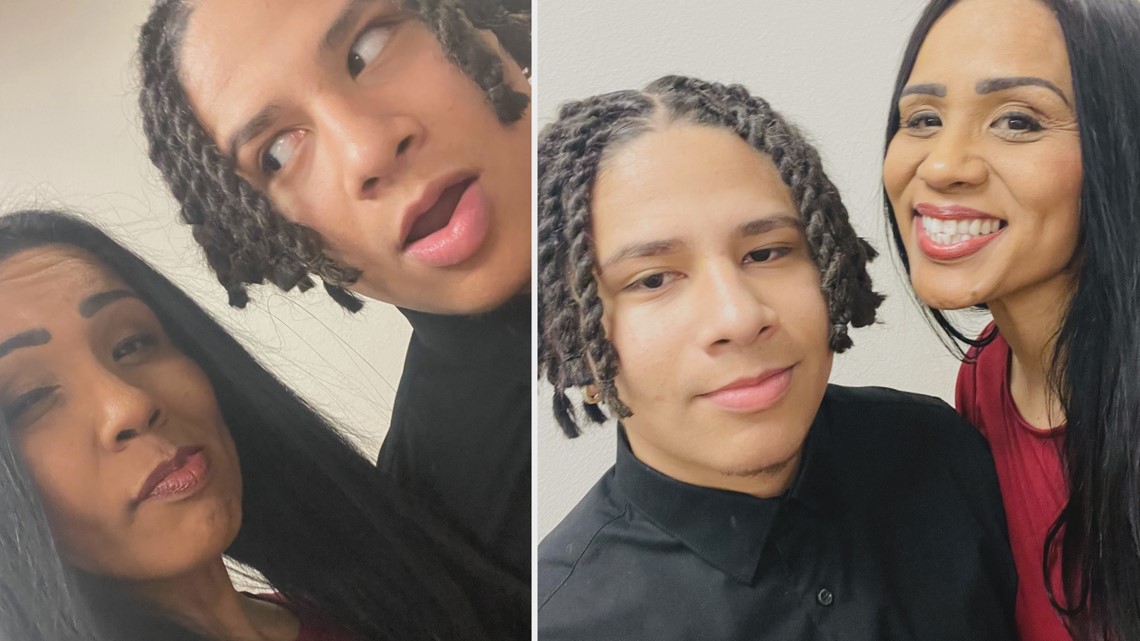 What police say happened
Mesa Police responded to reports of shots fired in a house on the 2300 block of East Camino Street just before 2 a.m. on Sunday.
When officers arrived, they found Jeremiah Aviles suffering from a gunshot wound in his teammate's bedroom. He was later pronounced deceased at the scene.
Authorities believe 18-year-old Peter Clabron III killed Jeremiah. They allege video evidence found on his cellphone, shows him pointing a firearm several times at Jeremiah prior to the shooting.
Clabron and a witness reportedly lied to police when interviewed at the scene, claiming another teen who was not in the bedroom had pulled the trigger, officers said.
That witness ultimately came forward and told officers the truth, police said.
Clabron was arrested on May 11 and was booked into jail for manslaughter and unlawful discharge of a firearm.
Justice for Jeremiah
While an arrest was made, Jeremiah Aviles' mom would like to see more done in her son's case.
"Justice looks like everyone that was in that home, that impeded in the investigation since day one, are held accountable," Olga Lopez said. "The burning question is who does that gun belong to too."
Jeremiah's sudden loss has been difficult for his mother to process.
"I'm not even there yet," she said when 12News reporter Adriana Loya asked her how healing look for her.
"Our family is not there yet. This is why when we heard the statement reported by that family member that we forgive, we're not even there. We're cheek to tile on the floor right now. I can't even begin to tell you what healing looks like."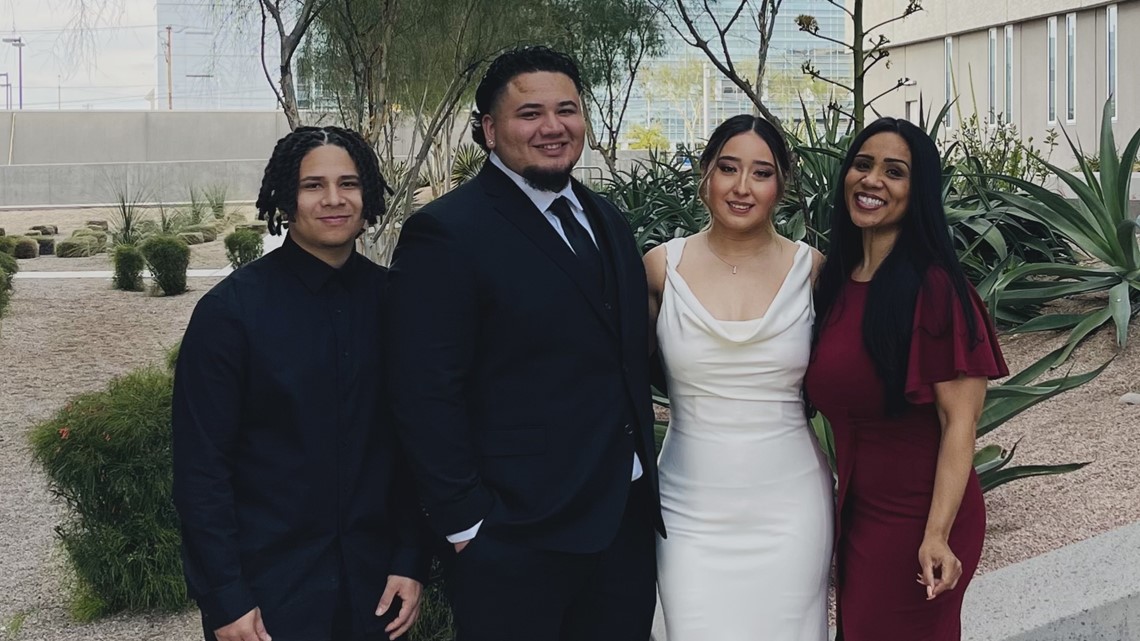 Lopez said Jeremiah had not spoken to his extended siblings in over four years. She said they did not create any fundraisers, nor did any money fundraised go to Jeremiah's funeral expenses.
"I raised him as a single parent," Lopez said. "We've been in complete torment since this happened. We've been mourning in private and honoring our baby, not asking for donations as some family members did."
"I got you"
Aside from his witty personality and jokester self, Jeremiah Aviles liked to help others, his brother Jamie Diaz said.
"No matter what anybody needed him for, no matter what it is, he'd say, 'I got you' and he would take care of it," Diaz said. "That's what defined him, literally."
It was that three-letter sentence, "I got you," that even one of his coaches brought up during a school benefit dinner in December.
"My favorite Jeremiah thing is, no matter what you tell him, 'Hey we need a little more'… he always says 'Coach, I got you," said a man in a video the family shared with 12News.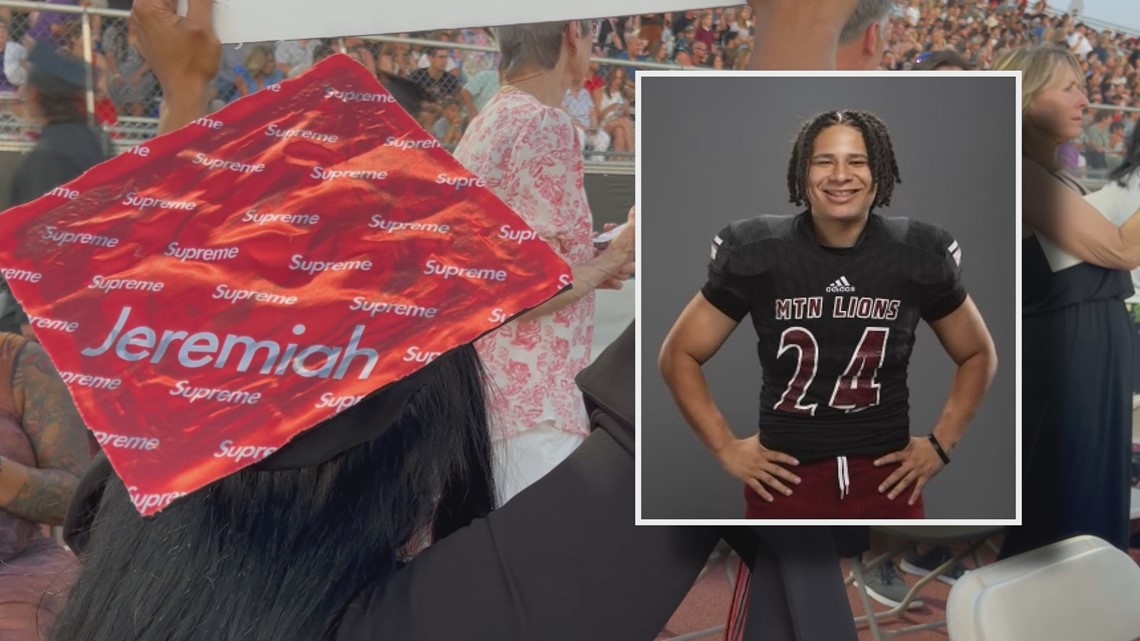 It was that phrase, of helping others and having people's back, that will keep his legacy alive, Diaz said.
"He'll never be forgotten," the brother said.
The family said Jeremiah's Red Mountain teammates are working with his California teammates from St. Paul High School on a fundraiser "because they want to bless Jeremiah with a headstone that represents him well," his mother said.
Jeremiah Aviles was laid to rest in California.
Latest Arizona news
Catch up on the latest news and stories on our 12News YouTube playlist here.