Two people were arrested after human skeletal remains were found at a home in west Phoenix when firefighters responded to a call of smoke on Tuesday.
The Phoenix Police Department said 56-year-old Rafael Loera and 50-year-old Maribel Loera were arrested after the remains were found at the home near 59th Avenue and Camelback Road.
Officers initially responded to the home on Jan. 20 to check the welfare of an 11-year-old girl who called the police saying she was home alone.
Officers found evidence of child abuse and the girl was taken into custody by the state Department of Child Safety. She was the only child at the home on that day.
Investigators with the state Department of Child Safety responded to the same home on Tuesday and removed two other small children -- a 4-year-old girl and 9-year-old boy -- due to the ongoing child abuse investigation from last week.
About one hour later, firefighters responded to the home after a call of smoke coming from the home was received.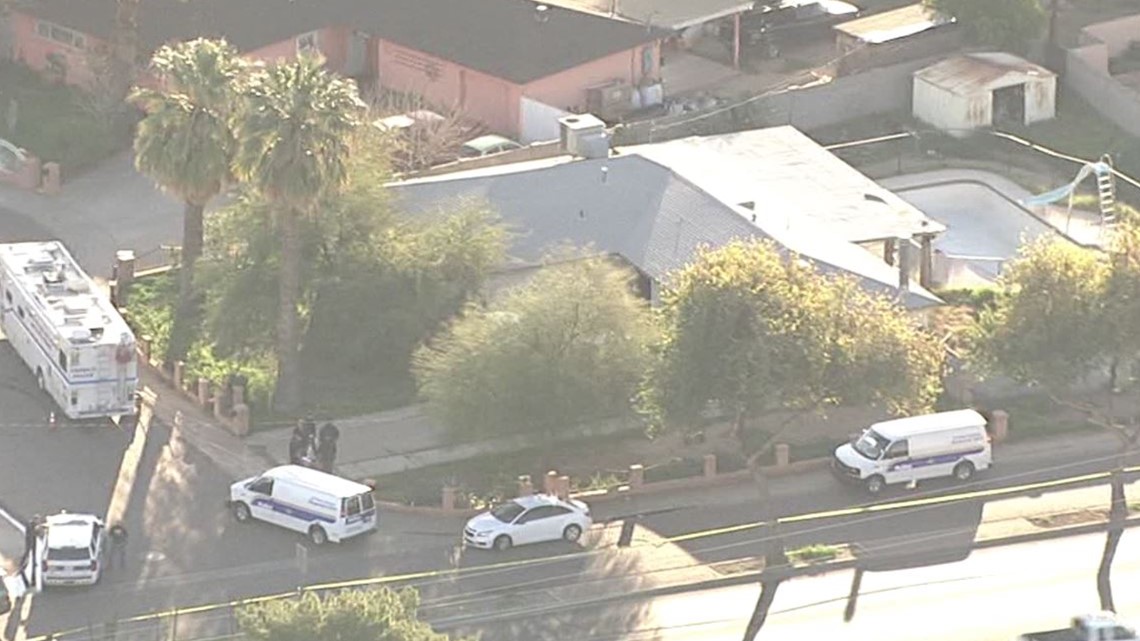 Firefighters entered the home and found what appeared to be human skeletal remains.
All three children are safe and in the custody of the state Department of Child Safety, police spokeswoman Sgt. Maggie Cox told reporters on Wednesday.
Rafael and Maribel Loera were been booked into Fourth Avenue Jail.
Rafael faces charges related to concealing human body parts, child abuse and arson. Maribel faces child abuse charges.
The investigation is ongoing. The Office of the Medical Examiner will work to identify the remains and the cause of death. As of Thursday morning, the remains have not been identified.
Rafael Loera went before a judge Wednesday.
"He allegedly admitted that he knew that it was happening and left the victims in the care of the co-suspect knowing the abuse was happening," a state attorney said. "He's also alleged to have admitted to have hidden a corpse, to hide the guilt of both, the alleged guilt of himself and the co-suspect."
The co-suspect, Rafael's wife, Maribel, is also charged with child abuse after their 11-year old called police, scared and home alone. Investigators say that Maribel is accused of abuse that potentially led to the death of a child and also concealing the dead body of a child in the home.
"She allegedly participated in concealing a body of a deceased child in the family home to conceal any questioning into what happened to that child," the prosecutor said during her court appearance.
Neighbors told 12 News they didn't even know children lived there and are disgusted by the allegations.
"We know violence, we know all of this but it's never been this close, it's never been this bad," a neighbor said.
A lot of information is currently sealed to protect the victims, who are minors.
Rafael is due back in court Feb. 5.