CHANDLER, Ariz. — A helicopter collided with an airplane in the air above the Chandler Municipal Airport early Friday morning, the Chandler Fire Department said.
Chandler Fire reports that the helicopter crashed to the ground and caught on fire. The plane was able to land safely.
Two people were on board the helicopter when it crashed, authorities said. They have since been declared dead.
The Chandler Police Department confirmed the helicopter was operated by Quantum Helicopters and the plane was operated by Flight Operations Academy – both are flight schools.
Michael Papendick was killed in the crash, leaving behind a wife and young daughter, his family told 12 News.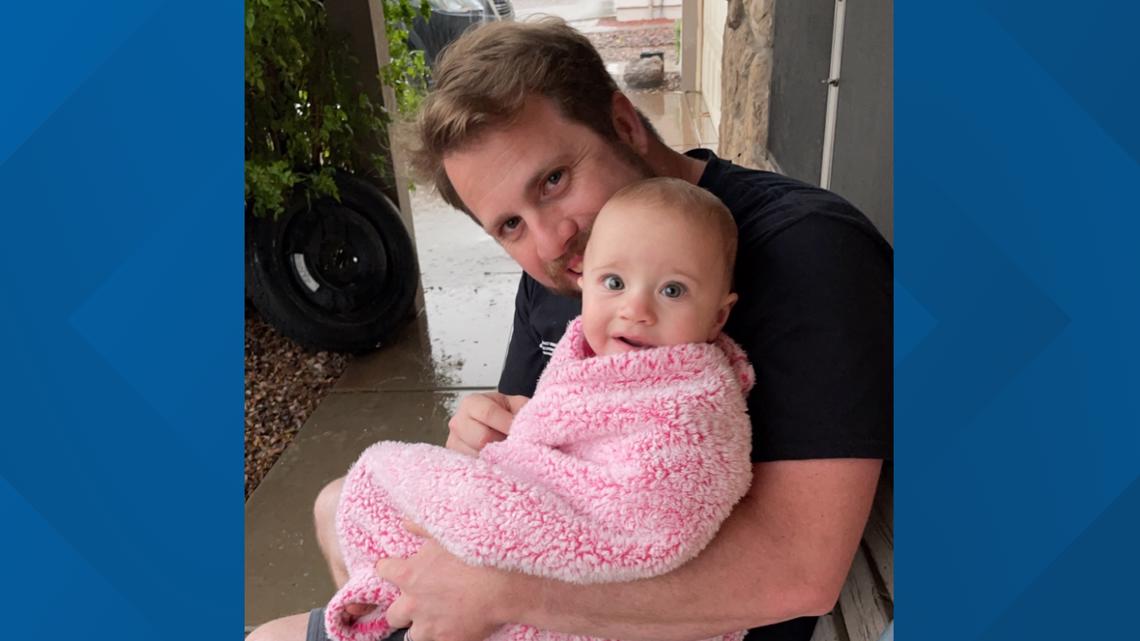 "I had I had a hunch that that was him," his wife, Rebecca Papendick said. "I was really hoping it wasn't him."
Rebecca Papendick said she saw the crash on the news and knew Michael was scheduled for a flight that morning. She said she waited for him to call...or for police to knock on her door.
"The cops came and I was screaming," she said. "I fell to my knees."
Michael Papendick was a Navy veteran who was recently separated from the military. Michael, Rebecca and their 11-month-old daughter Aubrey just moved to Arizona. Michael was training for his next career as a pilot.
"I'm still in complete shock. This isn't real," Rebecca said. "This is not happening. I should be getting a call from him sometime soon to come home."
The Federal Aviation Administration released a statement Friday after the incident. According to the FAA, two people were aboard each aircraft. Here's the full statement:
"A single-engine Piper PA-28 and a Robinson R22 helicopter collided in the vicinity of Chandler Municipal Airport in Arizona around 7:42 a.m. local time today. The helicopter crashed near the airport, and the airplane landed safely on the runway with damaged landing gear. Initial reports indicate two people were aboard each aircraft.
The FAA will release the tail numbers after investigators verify them. The FAA and National Transportation Safety Board will investigate. The NTSB will be in charge of the investigation and will provide additional updates. Neither agency identifies people involved in aircraft accidents."
Catch up on the latest news and stories on the 12 News YouTube channel. Subscribe today.