PHOENIX —
Former Gov. Jane Dee Hull, a trailblazing politician who was the first woman elected as Arizona's governor, died Thursday. She was 84 years old.
Her husband, Dr. Terry Hull, who was 85, also died Thursday, just hours before his wife. The couple had been married for 66 years.
According to friends, Jane Hull had been in failing health.
The Hull family said they died at home, surrounded by family:
"Our family is saddened to announce that our mom and dad, our Grammy Jane and Grandaddio, who many of you know as Governor Jane Dee Hull and Dr. Terry Hull, married 66 years, passed away within hours of each other of natural causes... Their journey together is an amazing story of dedication, true public service, leadership, respect for human dignity, and love of family.
"Our parents love for Arizona was only exceeded by their love for each other and love of family and friends. We miss them both already, but we all have wonderful memories that will always be softly imprinted upon our hearts. And we are so very proud that they touched so many people in so many positive ways, including every member of our family."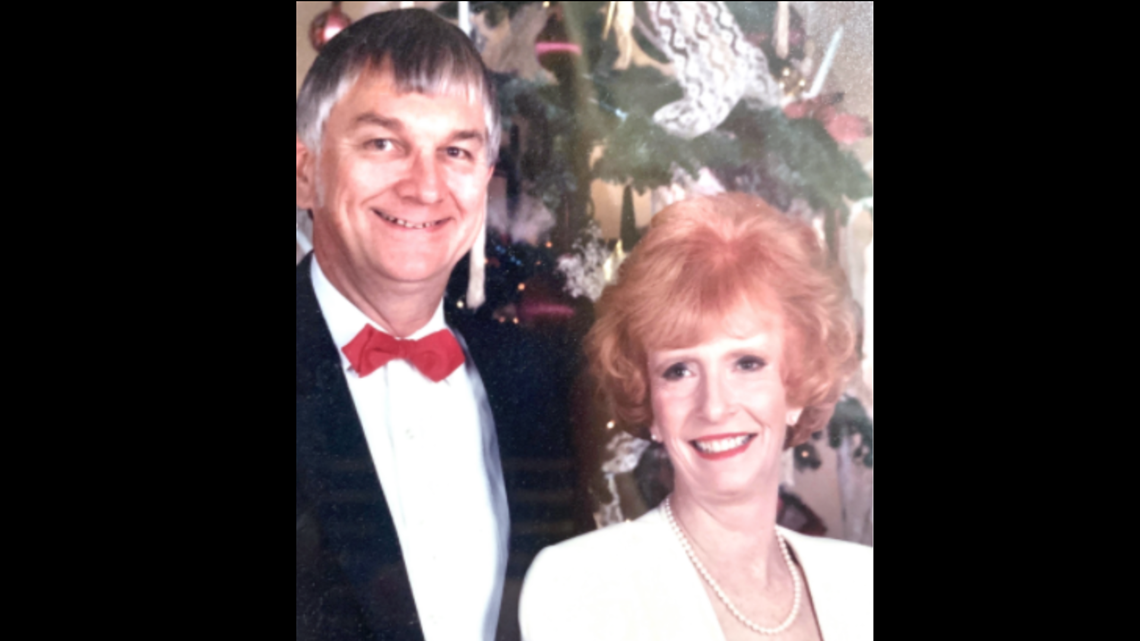 Jane Hull was a schoolteacher from the Midwest whose first Arizona home was on the Navajo Nation with her physician husband.
She was a self-described Goldwater Republican, inspired by the Arizona senator after hearing him speak at the University of Kansas.
Hull entered Arizona politics in 1978 and rose to the pinnacle, leaving a legacy reflecting her belief in problem-solving over partisanship.
Hull was the first woman elected as Arizona governor, as well as the first female speaker of the state House of Representatives.
Gov. Rose Mofford was the state's first female governor after ascending to the position in 1988, when Gov. Evan Mecham was impeached. Mofford never ran for a full term in office.
Hull was secretary of state and next in line to the governor's office when Gov. Fife Symington was forced to step down after a felony conviction.
Hull won election to a full four-year term in 1998 in a landslide victory, with 61 percent of the vote, over former Phoenix Mayor Paul Johnson.
Hull retired from politics after her term ended in 2003.
After 25 years of public service, she never looked back.
"You know, the spotlight was something a lot of people enjoyed more than I did," Hull told an interviewer in 2008.
The no-nonsense governor left an enduring legacy:
-The KidsCare health insurance program for low-income children
-The Prop 301 sales tax that helps fund Arizona schools
-An agreement that allowed the state's tribes to get into casino gambling.
Former Gov. Jan Brewer, a longtime friend and Capitol colleague, told the Associated Press: "Whenever she engaged in anything, she took it on full strength and worked hard – trying to get it done diligently and get it done right, so that it did make a difference."
Former President George W. Bush said in a statement that losing both Terry and Jane Hull "on the same day is a testament to their love story, but it also brings great sadness to those they loved. Both were dedicated leaders for the people of Arizona."
A look back at the career of Jane Dee Hull, Arizona's first female governor
Gov. Doug Ducey tweeted his condolences:
Jane and Terry Hull were married in 1954. She received her bachelor's degree in education from the University of Kansas.
Jane Hull raised their three young children there and taught English.
The family moved to Phoenix in 1964 for Terry Hull's hospital residency. Jane Hull quit teaching to raise the children.
The Hull family said Terry encouraged his wife to get into politics.
He would enjoy a long career as an obstetrician in Phoenix.
"Terry delivered lots of wonderful Arizona babies, including the first quintuplets in Arizona," according to the Hull family statement.
Robbie Sherwood, a former Arizona Republic journalist who is now House Democratic spokesman, wrote a 2011 profile of Jane Hull to mark the state's 2012 centennial.
Sherwood said Friday on Facebook: "I've never met a more happily retired person in my life... RIP, Governor."
"Since she finished her last term as governor in 2002, Hull has worked hard to keep a low profile, which can be difficult for politicians, but not for her.

'During my last State of the State speech, I said that I would be going back to my family and my friends, and I meant it,' Hull said. 'If you know me, when I'm finished with something, I'm through, I'm out. I didn't think I could play golf and bridge all the time, but I've actually done really well with it.'

"While she follows matters closely, and she misses the top-notch staff she assembled on the 9th Floor of the Capitol, she enjoys an idyllic retirement and does not miss the political game. Particularly since political discourse in Arizona has taken on a harsher tone since the self-described moderate Republican Hull held office.

'The meaner it's gotten, I just have no desire to be involved anymore,' Hull said. 'I look at the paper and I just shake my head. And I've always thought that there's nothing worse than having somebody who's been there telling you what to do and how to do it, because they're not going to listen anyway.'"
The Hull family said memorial services are on hold:
"In light of the current global health situation, we are looking at our options and will be glad to let everyone know once plans have been made."
Numerous Arizona leaders offered their condolences after learning of Hull's death: