TEMPE, Ariz. – It was a memorial service fit for a man who friends say deeply loved the music and tattoo culture in Arizona.
Former Linkin Park frontman, Chester Bennington, was laid to rest at a private service in Los Angeles. Public memorials are happening all over the country, including at Club Tattoo in Tempe. Bennington and his friend, Sean Dowdell, co-owned Club Tattoo for 22 years.
Hundreds of people gathered to pay their respects at a place Bennington helped build from the ground up.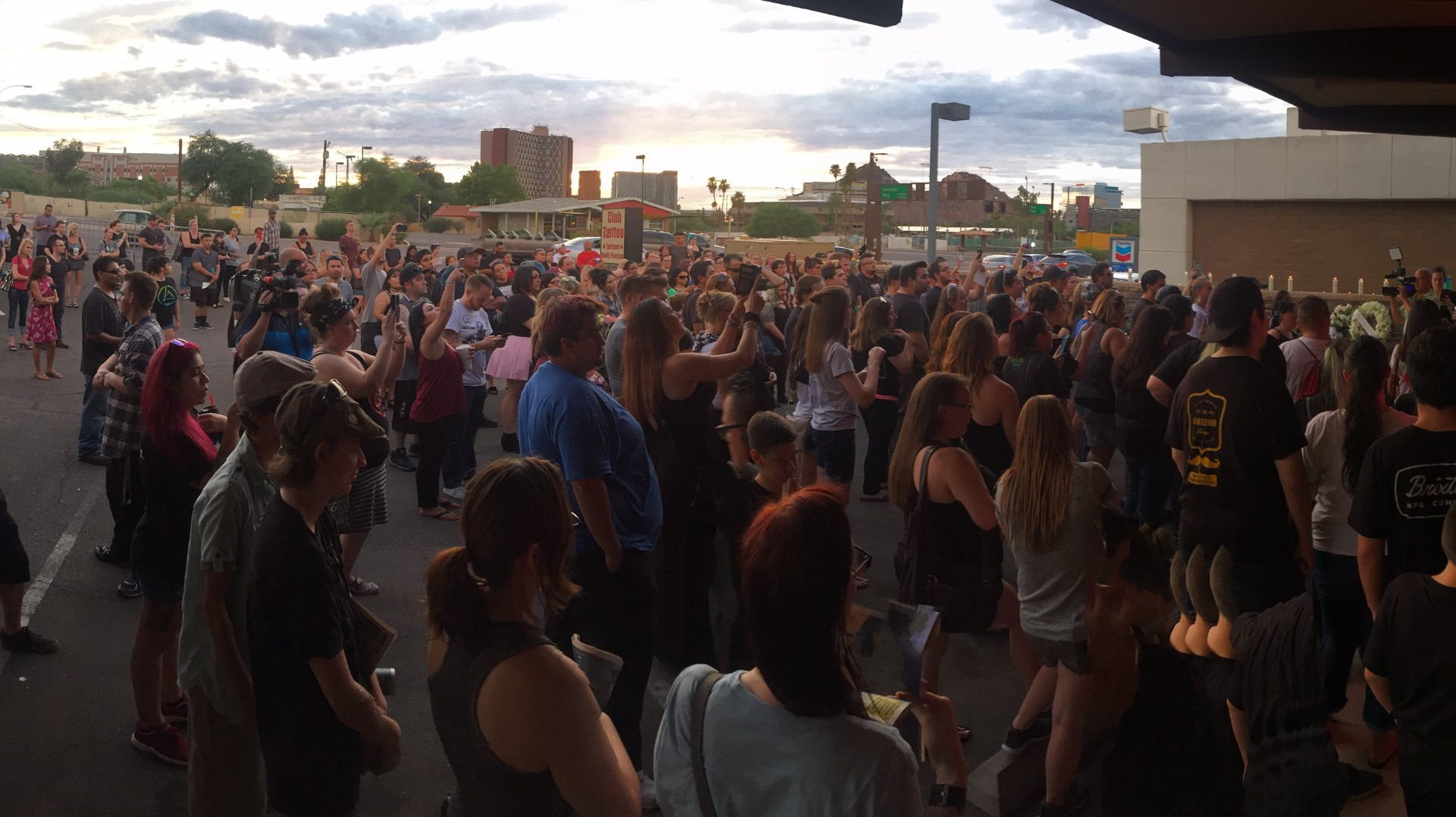 "We just wanted to make sure fans had a place to come honor Chester. Chester has honored Arizona. He's an original Phoenician," said Gonzo, a representative for Club Tattoo.
Some memories fade away over time, but for Ray Jones, this one is forever.
"Just meant a lot to a lot of people," Jones said while getting a Linkin Park tattoo on the inside of his right wrist.
"That voice got me through some bad times. Just wish somebody could have got him through," Jones said.
Club Tattoo offered Linkin Park tattoos for $60, with all the money going towards the Bennington family and his favorite charity.
"Just tying to give 100 percent on all the tattoos and talk to every person about how they're feeling about the situation right now," tattoo artist John Swartz said while completing his 20th Linkin Park tattoo of the day.
"Something like this goes to show whether you think there are people who care about you, there are people who care," Swartz said.
The candles outside Club Tattoo will eventually burn out, but Bennington's memorial will live forever on the skin of his biggest fans.