MESA, Ariz. — Officials say two children were taken to the hospital Friday after they were rescued from an apartment fire in Mesa.
The Mesa Fire Department said two second-story units located near Gilbert Road and Hampton Avenue were fully engulfed in flames by the time firefighters arrived.
Mesa police said officers were told by adults who were in the apartment that there were two children, ages 2 and 6, trapped in the apartment on the second floor in a back bedroom.
Officers and an unnamed citizen went around to the back of the apartment and were able to get onto a storage shed close to the window where the kids were trapped.
Police said the good Samaritan was able to get inside the bedroom by pulling out the frame of the window where he found the children inside. The man then handed the kids out of the window to the officers.
Police said the children were transported to the hospital with minor injuries and are expected to make a full recovery.
Authorities said if it wasn't for the man who assisted, the outcome of this incident may have been very different. Police said the man saw the fire from a distance, jumped a wall to the apartment complex, and ran towards the fire to help.
Officials said the good Samaritan did not want to be identified but said he only wanted to help rescue the kids if he could.
The fire's cause is still under investigation.
Mesa police said two of its officers were taken to the hospital for smoke inhalation.
Firefighters managed to suppress the fire by gaining access to the building's roof. No other injuries were reported.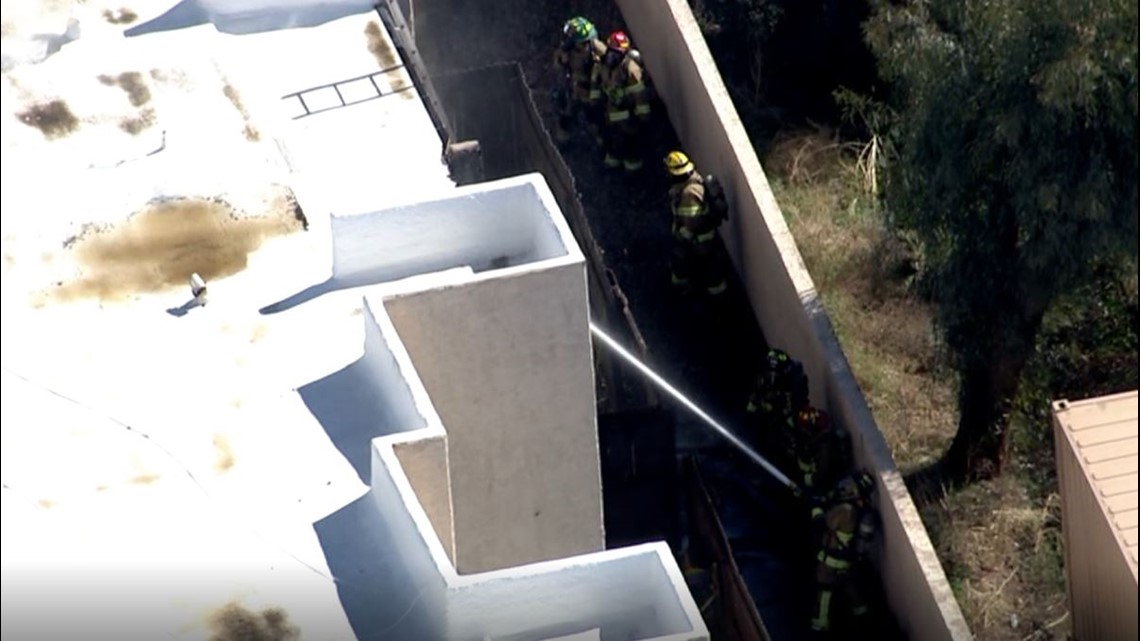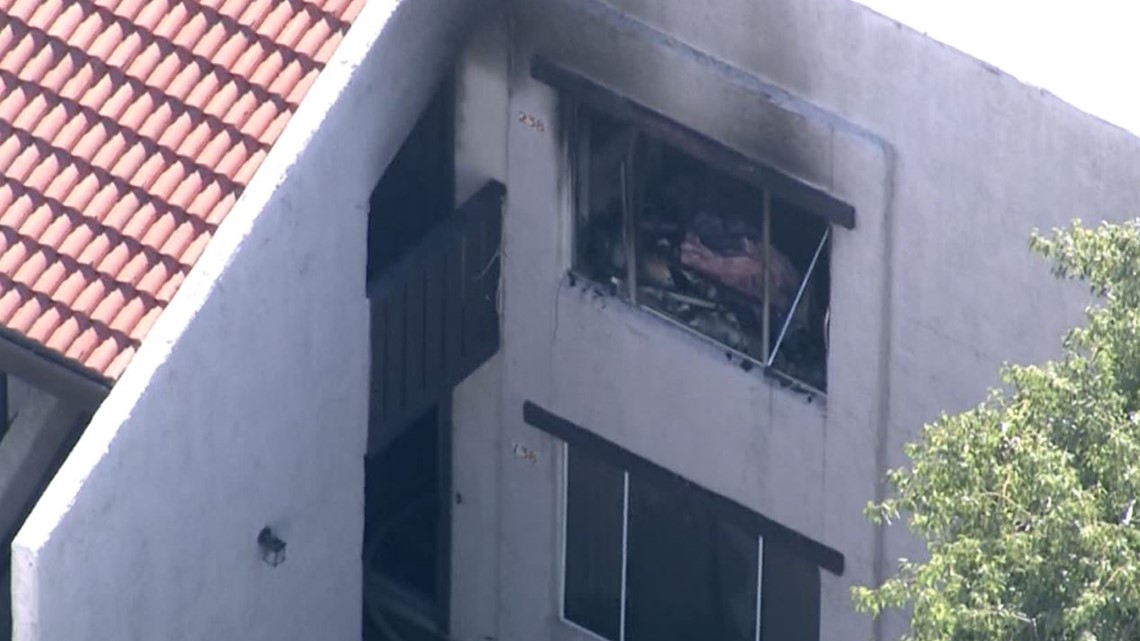 Up to Speed
Catch up on the latest news and stories on the 12 News YouTube channel. Subscribe today.
Home Fire Prevention:
The Arizona Fire & Medical Authority has released tips on how to prevent fires from starting in your home.
"More than 4,000 Americans die each year in fires and approximately 25,000 are injured," the authority said on its website. "An overwhelming number of fires occur in the home."
First off, the authority says that every house needs to have at least one working smoke alarm. Every level of the home and every sleeping area should have a working smoke alarm inside of it to offer the best protection.
Appliances should also be used in a way that manufacturers recommend since overheating, shorts and sparks can all lead to a fire breaking out.
Lastly, families should have an escape plan from every room of the house.
"Caution everyone to stay low to the floor when escaping from fire and never to open doors that are hot," the authority said. "Select a location where everyone can meet after escaping the house. Get out then call for help."
The authority offers free home safety inspections. Schedule one with them by calling 623-544-5400.