Phoenix and Glendale firefighters responded to the scene near 12th Street and Maryland Avenue Friday morning, the department said. Heavy fire was coming from a single-story apartment when crews arrived.
Firefighters discovered that the fire had spread to the back of the complex and had engulfed five or six cars, the department said. More units were requested and crews were able to aggressively attack the fire.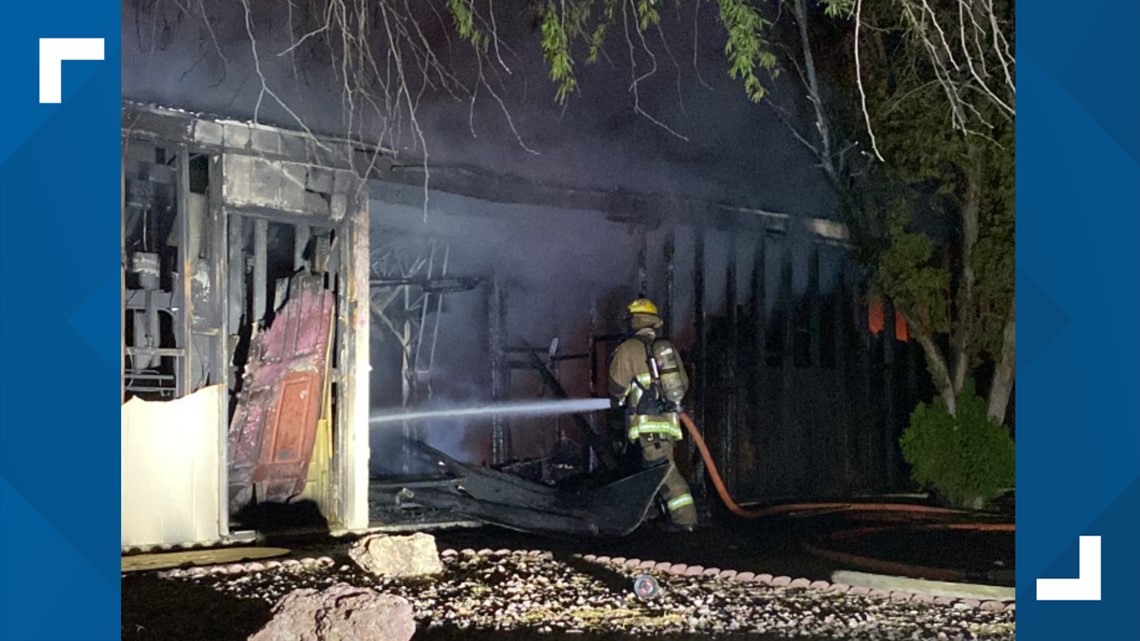 Neighbors in and around the complex were awoken to the sight of the flames, cars on fire, and popping sounds.
"It was very close," Judy McCarthy said.
McCarthy, who lives across the parking lot from where the cars were burning, had damage on her car.
"This was all from the heat," McCarthy said, pointing at the melted taillights on her car.
"I looked out the window, and the next thing I see, every single car is on fire, the carport is collapsing," neighbor Travis Ferreira said.
Ferreira shared a video with 12 News from his truck's dashcam.
"You see her walking towards the storage unit," Ferreira said, pointing at the video on his laptop.
In the video, a person appears to walk toward storage units in front of the cars parked under the complex's carport, open one up, and later, the glow of what looks like flames are seen.
"I want to feel safe in my neighborhood," Ferreira said.
A spokesperson for Phoenix Fire Department said they are working with Phoenix police to determine exactly how the fire started.
"It should be concerning. Anytime that there's any suspicion of foul play with a fire, we're also concerned," Capt. Evan Gammage with Phoenix fire said. "What we'll say at this point is wait until information comes out as far as exactly what happened because we're unaware as well. But there is a thorough investigation that will go on."
On Sunday, police arrested 38-year-old Deja Clayton for crimes related to the fire. Police are suspecting arson.
Michael Sweeney, who lives at the complex with his wife and dog, had his storage unit burned in the fire.
"Material things can be replaced except for irreplaceable items, except for irreplaceable items- I had in my storage unit here a lifetime of memories: videotapes, pictures," Sweeney said.
Despite the intensity of the fire, the early morning and the hazmat situation firefighters dealt with on-scene, no one was hurt.
"If this was indeed arson, whoever did it, could have killed somebody," Sweeney said.
All occupants were able to safely evacuate without injury before crews arrived on the scene, firefighters said. The fire affected four apartments in the complex.
This is a developing story. Tune in to 12 News for the latest information.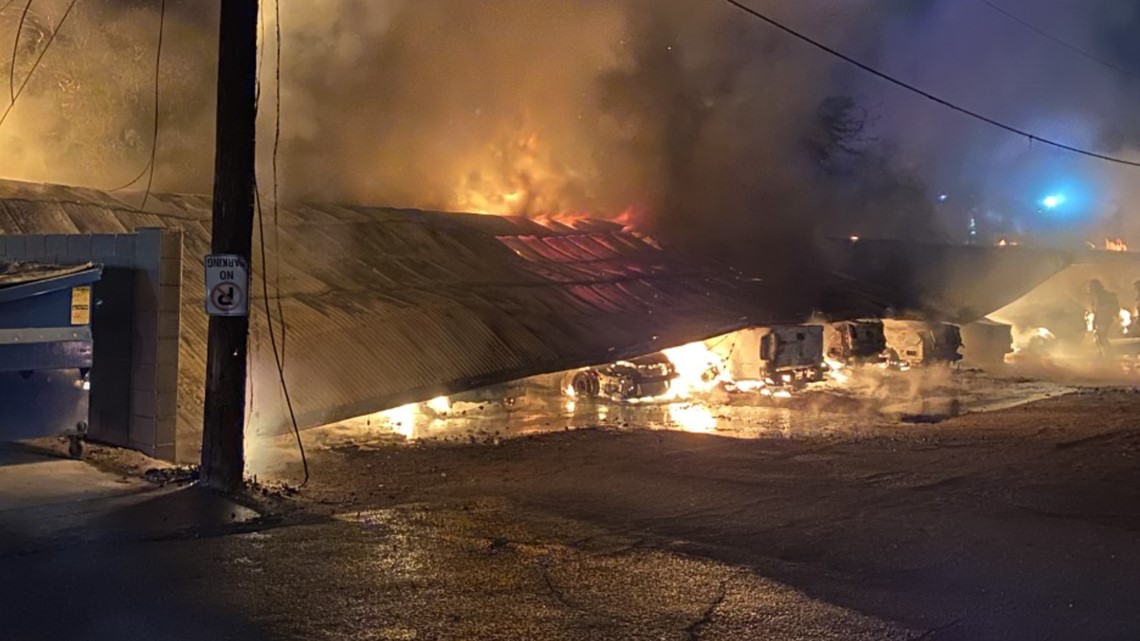 The Arizona Fire & Medical Authority has released tips on how to prevent fires from starting in your home.
"More than 4,000 Americans die each year in fires and approximately 25,000 are injured," the authority said on its website. "An overwhelming number of fires occur in the home."
First off, the authority says that every house needs to have at least one working smoke alarm. Every level of the home and every sleeping area should have a working smoke alarm inside of it to offer the best protection.
Appliances should also be used in a way that manufacturers recommend, since overheating, shorts and sparks can all lead to a fire breaking out.
Lastly, families should have an escape plan from every room of the house.
"Caution everyone to stay low to the floor when escaping from fire and never to open doors that are hot," the authority said. "Select a location where everyone can meet after escaping the house. Get out then call for help."
The authority offers free home safety inspections. Schedule one with them by calling 623-544-5400.
Latest Arizona news
Catch up on the latest news and stories on our 12 News YouTube playlist here.