PHOENIX — A small plane crashed in the desert near an airport in north Phoenix on Wednesday, authorities said.
The Phoenix Fire Department said firefighters responded to reports of an aircraft down near Seventh Street and Deer Valley Drive, right down the street from Deer Valley Airport.
Two people were found inside the plane. They were both found in stable condition and were evaluated on scene by firefighters.
They refused to be taken to a hospital, the department said.
Phoenix Sky Harbor Airport spokesman Gregory Roybal told Telemundo that the aircraft was a Mooney trainer aircraft.
No other information, including the cause of the crash or the identities of those involved, was immediately known.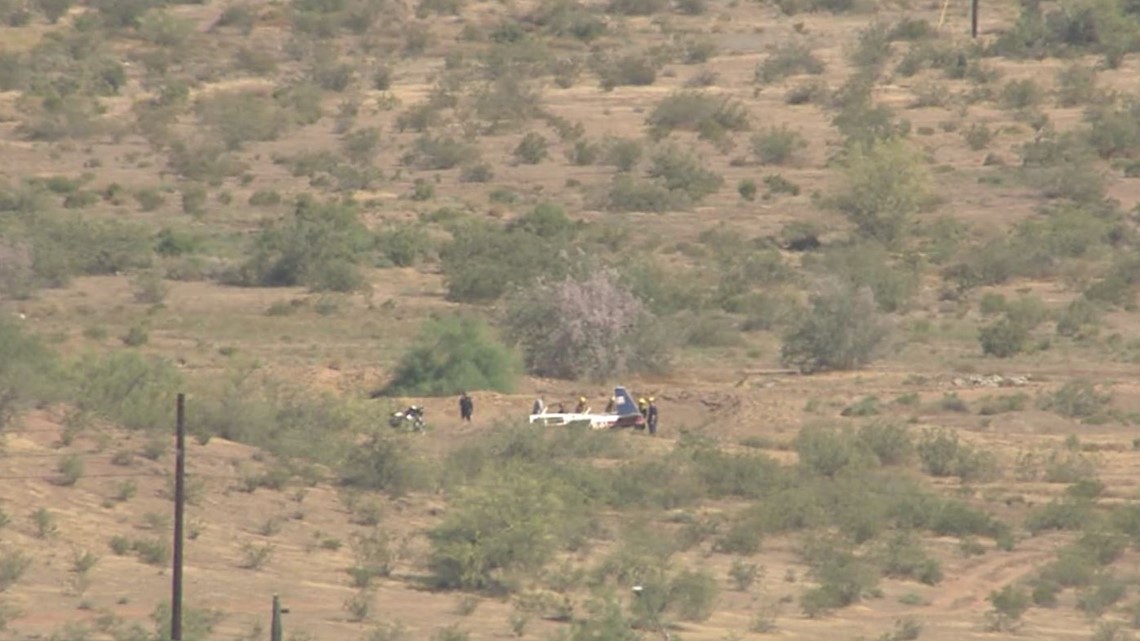 MORE ARTICLES: