PHOENIX — A work shift turned deadly for Nixon Petit.
"We lost someone special to us," said Bernice Petit. "That wasn't right."
Nixon Petit was an uncle, a brother, and a friend.
"Every time I would tell him about things I had going on, he'd be just like 'Oh my niece, you're a superstar. He was like, 'You're killing it, you're killing the game,' and I'm going to miss that," Bernice Petit said.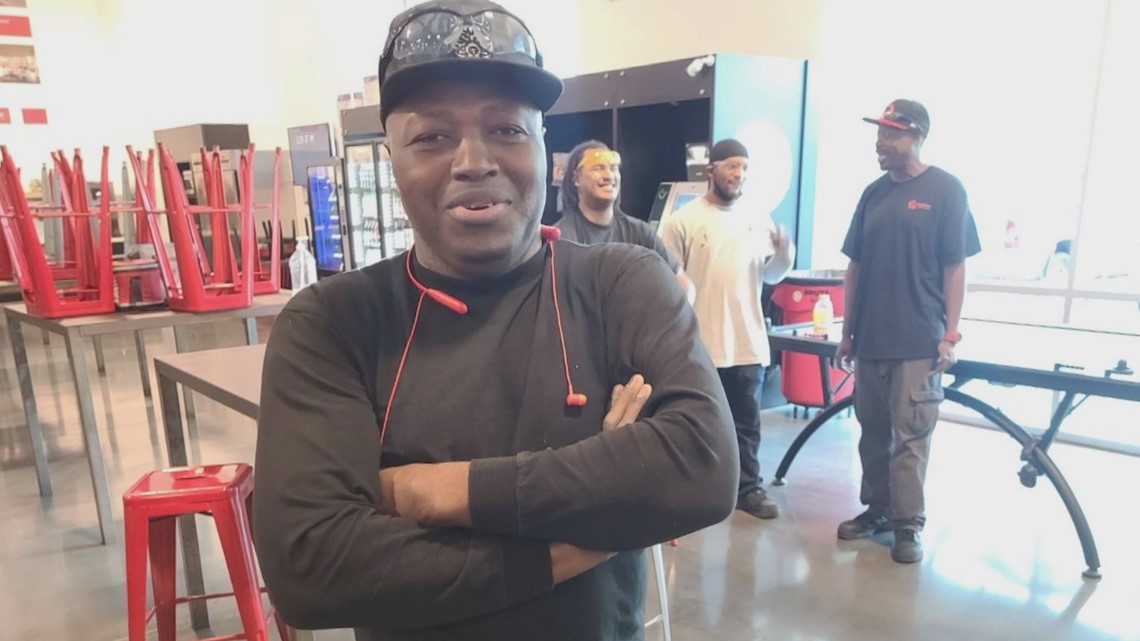 Deadly work shift
On May 20, police responded to a call of a person shot at the Montana Hookah Lounge near 27th and Northern Avenues around 4 a.m.
When officers arrived, they found Nixon Petit on the ground, outside the business suffering from multiple gunshot wounds.
He was taken to a hospital, where he later died.
Court documents said investigators responded to the scene and learned that the hookah lounge had been functioning as a nightclub and bar after hours.
Nixon Petit had been working as a security guard outside the front entrance. Part of his job was to pat down customers for weapons before they entered the club, records said.
Another employee at the entrance would allegedly then take money as the entrance fee.
A witness told police a man attempted to bypass security and enter the building without the security pat down. That's when the 50-year-old and another employee moved to block the suspect from entering the club and an argument ensued, records said.
Nixon Petit attempted to defuse and de-escalate the situation, but the suspect remained argumentative and aggressive, a witness told police.
At some point during the argument, the security guard began to physically struggle with the suspect and attempted to control him, records said.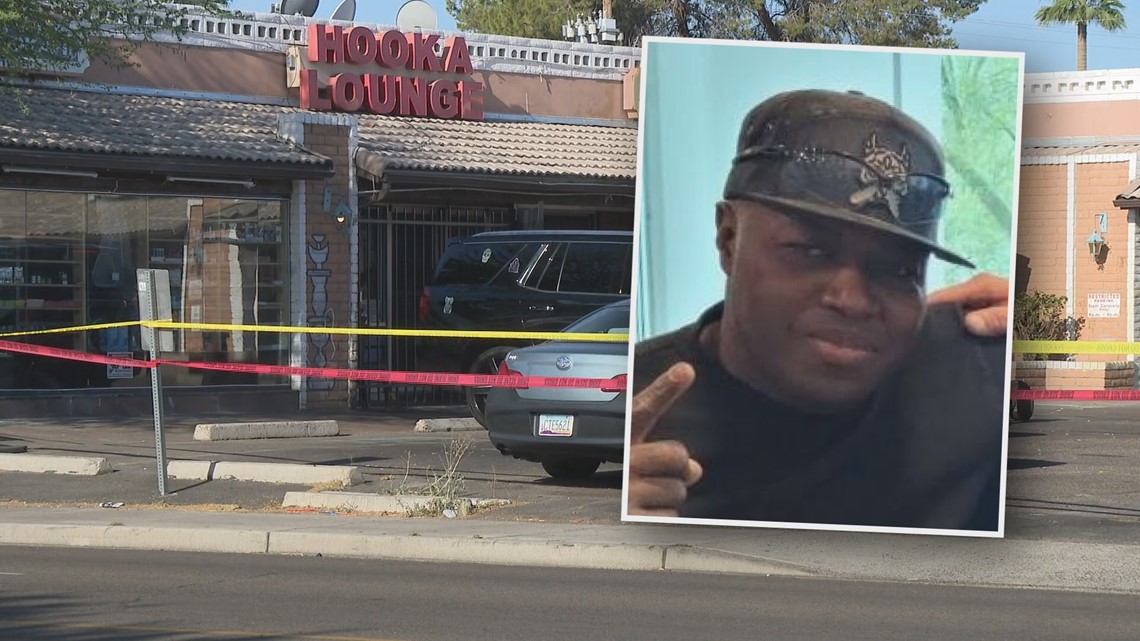 Court documents said a gunshot was heard while the two men struggled, and Nixon Petit fell to the ground. The suspect also fell to the ground and then fired several more rounds. The suspect fled the scene.
Detectives recovered eight spent shell casings, documents said.
The shooting was captured on surveillance video and showed the two men struggling before the suspect fired a handgun toward Nixon Petit's upper body and head "from a sitting position," court records said.
A tip led authorities to 27-year-old Justine Demunga, who ultimately arrested him in North Tucson at a construction site he was working.
Demunga reportedly told police he did not know Nixon Petit and declined to answer further questions.
Demunga has prior felony convictions from Texas, records said.
The 27-year-old is being held on a $1 million cash bond. He is facing two felony charges, 2nd-degree murder and possession of a weapon by a prohibited person.
"No way you couldn't love him"
Nixon Petit was originally from Florida but had called Arizona home for the last several years.
While most of his relatives lived out of state, his family said he created a community of friends and loved ones here in the Valley.
"He was super loved," said Bernice Petit. "My mom is out there, and they had a prayer service with her there because he was such an impactful member of their community."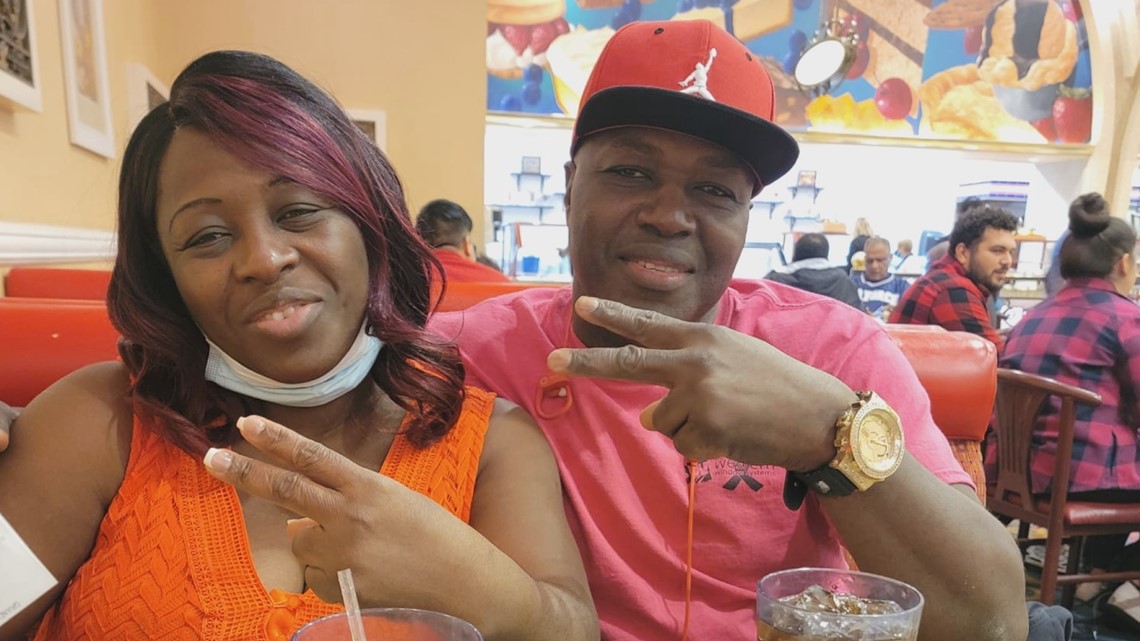 She said her uncle called them "superstars," always reminding the eight nieces and nephews of what they could accomplish if they set their minds to it.
"It's just really devastating for our whole family," said Chelsea Bouquette about her uncle's death. "My mom always says, 'He's such a charmer. He has such a charmer personality. There's no way you couldn't have loved him."
Nixon Petit was the second oldest of five. He leaves behind four sisters.
"I want him to be remembered as a family man. As a lover. As a charmer," said Chelsea Bouquette. "He had a great spirit and honestly, it's weighing heavy on my heart. He will definitely be missed."
The family hopes to bury the 50-year-old in Florida. They have created a GoFundMe account to help with those services. You can donate here.
Up to Speed
Catch up on the latest news and stories on the 12News YouTube channel. Subscribe today.