PEORIA, Ariz. — A Peoria neighborhood is under siege from rats.
Neighbors on Monday said they started seeing the rats last week, about the time the normal bad smell from the home became much worse.
"The house always smells really bad," neighbor Megan Lorts said. "It got worse last week and then I saw rats coming into my yard."
On the morning of Sept. 23, Peoria Police Department responded to a welfare check at a home in the 8700 block of W. Athens Street.
Lorts said she called the police about the smell.
A spokesman from the Peoria Police said the house is well known to fire and medical personnel as a hoarder house, filled to the brim with clutter and trash.
The spokesman said officers had to fly a department drone inside to check the place out before members of the Peoria Police Department's Special Assignment Unit, who are trained to use self-contained breathing apparatuses assisted.
When police opened the door to the house, the spokesman said, rats ran out of the house.
While inside officials found a 66-year-old woman dead, in a state of advanced decomposition.
Peoria Fire-Medical advised that they previously had multiple EMS calls to the home to assist the deceased woman, according to officials. The investigation on the cause of death is still being investigated, however, it does not appear to be suspicious, officials said.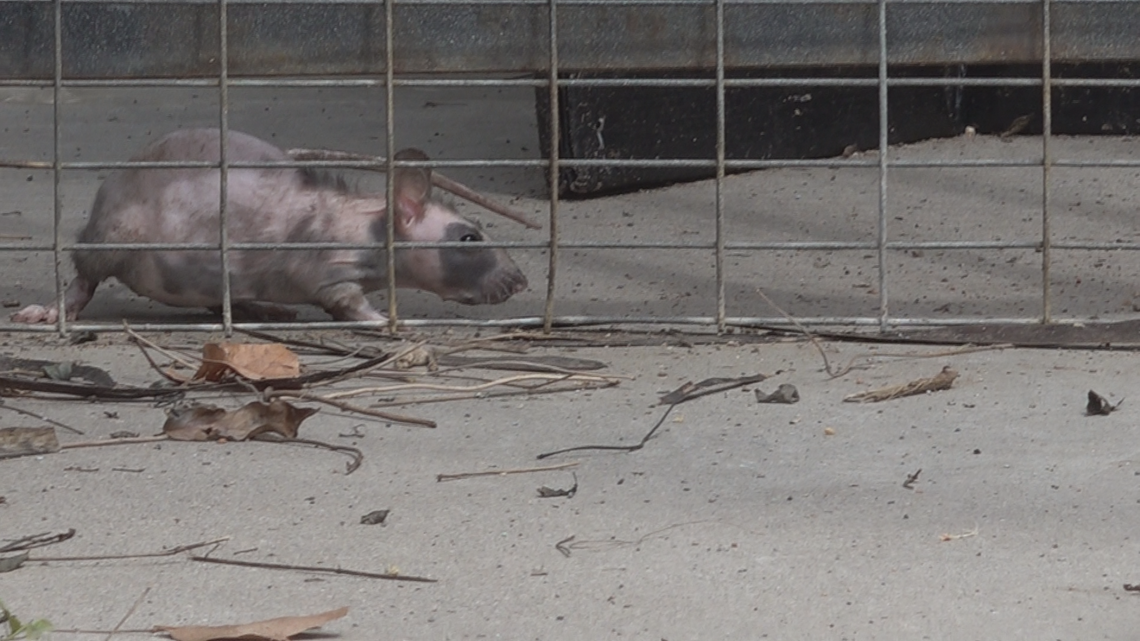 But once the police left the scene, the rats stayed behind ... and spread to other homes.
"The last 24 hours, I've been trying to get a dead rat out my cabinets in my garage," neighbor Gary Kvintus said.
The city of Peoria said at this point it's become a public health hazard. Even though the house is still private property, they can take action to clear it out.
Monday afternoon, a city spokesperson said the city hired an exterminator to board the house up and kill the rats. In about a week, they'll also clear out the contents of the house.
Peoria Police secured the home as best they could and notified Peoria City Code who posted the home as 'do not occupy.'
The city is actively investigating and has hired a professional contractor who specializes in biohazard cleanup and removal of such pests in order to prevent the spread of potentially infectious diseases, according to Peoria police.
Up to Speed
Catch up on the latest news and stories on the 12 News YouTube channel. Subscribe today.