PHOENIX — In the summer of 2020, the murder of George Floyd ignited a wave of emotions, protests, demonstrations and conversations about police brutality.
Like so many others, Valley photographer Eric Elmore was angered by the senseless act. Armed with his camera, one click at a time, Elmore decided to bring life to the emotion, pain, frustration and anger that swept across the country after Floyd's death.
"I'm a white man covering a Black, you know, the Black Lives Matter movement," he said. "The main thing that motivated me was anger at what I was actually seeing."
Discussions of police brutality are never black and white, but the exhibit is.
Each face on the wall shows the hundreds of activists or allies captured in the movement for change.
"There were solely photos of protests, without any depth or knowledge of the people involved in the movement," Elmore said.
"I grew up in a very white community. Honestly, before 2020, I knew there was a problem. I knew there were many problems. But I had not internalized it. I wasn't processing it. I wasn't speaking about it. I wasn't acting on it. It was pretty much off my radar until George Floyd, shamefully," Elmore added.

That feeling is reflected and emphasized in the "I AM" statements. Elmore said each word tells a story or feeling, often masked by those who don't look like him. Stories often told too many times but are quickly gaining momentum for people who Elmore said" look like him," who he said can no longer hide from the truth.
"You know, this project is not about me as a documentary photographer; it's about the people I covered," Elmore said.
"You see, someone says 'I am afraid to be Black in America.' As you are looking at that, what is going on in the back of your mind? As a white man, I have no conception of how that actually feels. It's why I wanted people to let their own words speak for the exhibit."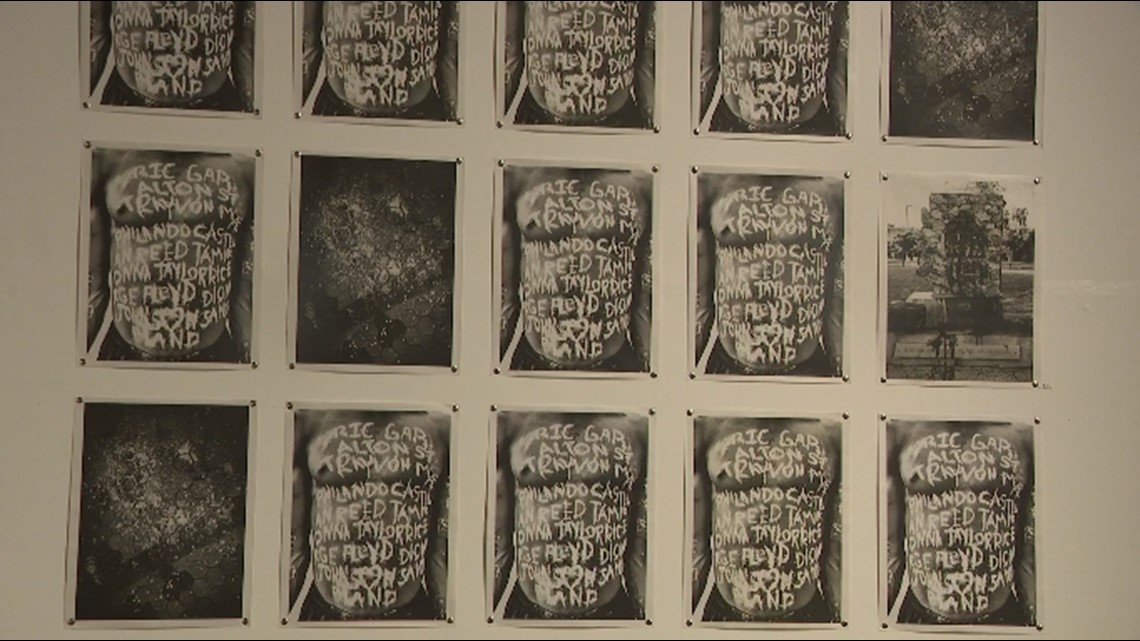 Elmore said he hopes the exhibit will continue to spark conversation and change to find solutions that are more than just black and white.
"Although it covers a Black LED movement, my audience, my target audience for this is actually white America," Elmore said.

"My goal with this project is, at a very base level is to emotionally affect somebody... and for them to ask why? Why are they feeling the way they're feeling?"
Up to Speed
Catch up on the latest news and stories on the 12News YouTube channel. Subscribe today.