PHOENIX — An 11-month-old has passed away after sustaining second-degree burns to his face and chest during a house fire last week.
The boy's father suffered burns to his face and arms, and smoke inhalation, after he saved the boy from his burning crib, the baby's grandmother Carmen Duran said.
"This is just very sad, I only ask for people to pray for my baby," Duran said. "I haven't thought about all that we lost, at all. I'm thinking of him only."
Baby Dilan underwent multiple surgeries before passing away Tuesday, his family recently told 12News.
The flames erupted on the night of May 2, shortly after Duran's son had put the 11-month-old to sleep in his crib.
"He had just left his room when he heard a loud popping sound," the grandmother said. "He went to see if his 8-year-old daughter had slammed her door, but she said no. That's when he noticed the flames."
The fire approached fast, she said. Her son ran to the baby's room and allegedly saw flames all around, including on his crib.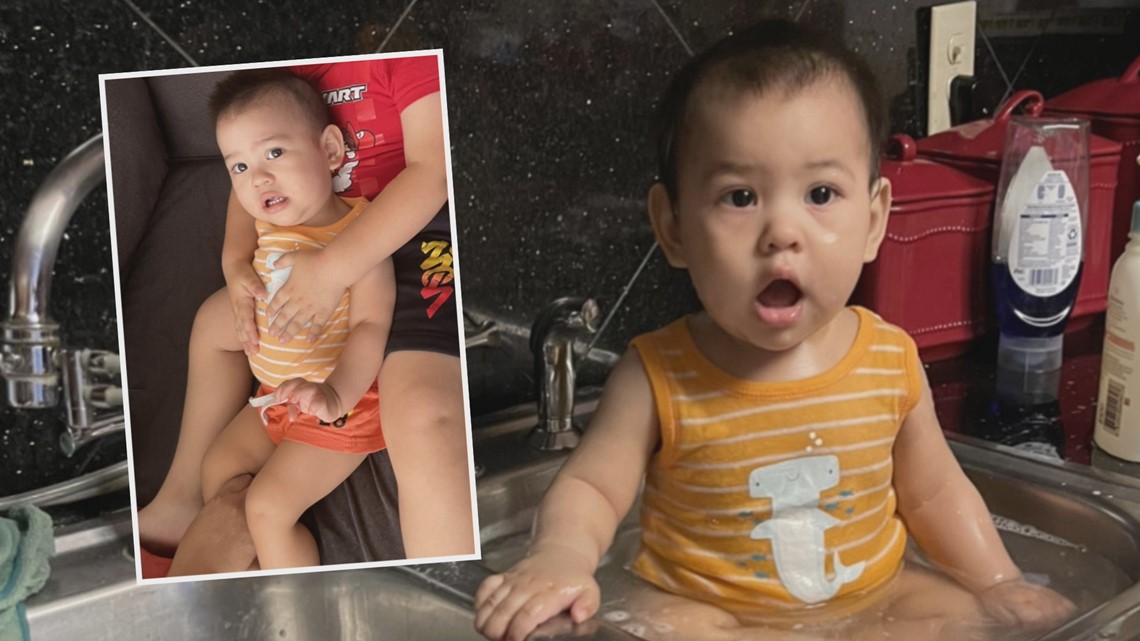 The father grabbed the baby and ran outside. The 8-year-old girl had also evacuated by the time the Phoenix Fire Department arrived at the scene.
Duran learned about the fire when she arrived at the home she had been renting for about seven years at around 1 a.m. She and her husband were getting back from work.
"I thought they were still inside," the grandmother said. "I got out and ran. I was thinking the worst. Thankfully they were already at the hospital."
Fire officials are still investigating what caused the fire, but Duran and her family believe it might have started at an exterior lamp, she said their landlord had recently replaced the outside, which is where a large majority of the fire damage occurred.
Almost all of the home's interior was destroyed, either by the flames or water and smoke.
"I ask everyone to pray for my baby, that he recovers and is better soon," the grandmother said. "We don't even have a brush to comb our hair, but our focus is on [Dilan]."
The family has created a GoFundMe account to help them with medical expenses and get them back on their feet. You can donate here.
Up to Speed