BUCKEYE, Ariz. — Daniel Robinson, 24, was last seen driving a blue 2017 Jeep Renegade away from his worksite in Buckeye on June 23. Since then, his father David and anywhere between 75 and 200 volunteers have searched every Saturday for the geologist.
On July 21, a rancher found the Jeep rolled over and on its side in a ravine on his property on Monday, police said. The airbags in the vehicle were deployed and officials said evidence shows Robinson was wearing his seatbelt at the time of the crash.
"Initially I was scared when I first got the call," his father David said. "We have the vehicle, but we don't have my son."
David hired accident reconstructionist and private investigator Jeff McGrath of 3 Laws Recon Investigations to piece together how Daniel's Jeep ended up on the ravine.
"Something wasn't right"
"Immediately when I saw the vehicle, I noticed something wasn't right with it," said McGrath. "The damage didn't match with the terrain and where it was laying."
McGrath downloaded the vehicle's information from the airbag control module (ACM) and found the Jeep was started more than 40 times after the airbags were deployed.
"After the airbags came out, somebody turned that ignition over at least 46 more times. That's not normal, we usually see one of two because it adds one when we download the box," said McGrath.
Who drove the car after the airbags were deployed?
The ACM also records the vehicle's speed after the airbags are deployed.
"There's an additional 11 miles on the car since the airbags deployed. So that tells me the car was driven around after it was crashed," said McGrath.
Police said they found multiple belongings of Robinson including clothes, his cell phone, wallet, and keys.
Detectives immediately began searching for Robinson in the area by ground and air and are analyzing the evidence left in the car. Officials said foul play is not suspected based on the condition of how the Jeep was left.
McGrath says the system shows the Jeep was involved in a collision around 1 p.m. nearly four hours after he was last seen.
"We have a gap in time, and we don't know where he went and what was going on," said McGrath. "The activity with the vehicle is very suspicious and anytime we get a download that doesn't match. By looking at the photographs it doesn't match the area, sometimes those could be a staged event. And that looked like a staged event to me."
Detectives learned from family, friends and co-workers that Robinson's behavior in the days prior to him going missing was not like himself at times but there is no indication that he wished to harm himself or leave the area.
Robinson's father David drove over 1,800 miles to Arizona to find his son and has been working with Buckeye Police during searches.
"It's very out of character," he said. "He would never go anywhere without telling family."
"Despite what I see, and despite what I know, I really believe one day I'm going to find my son, and I'm going to put my arms around him."
At this time, McGrath doesn't believe Daniel's disappearance is criminal either after discovering he may have been struggling with his mental health weeks prior to vanishing.
"This is very sad and we want to bring Daniel home. We want to bring him home to his family so they can have some closure," said McGrath.
Search parties plan to meet this Saturday, Aug. 31 at 6 a.m. to resume looking for Daniel.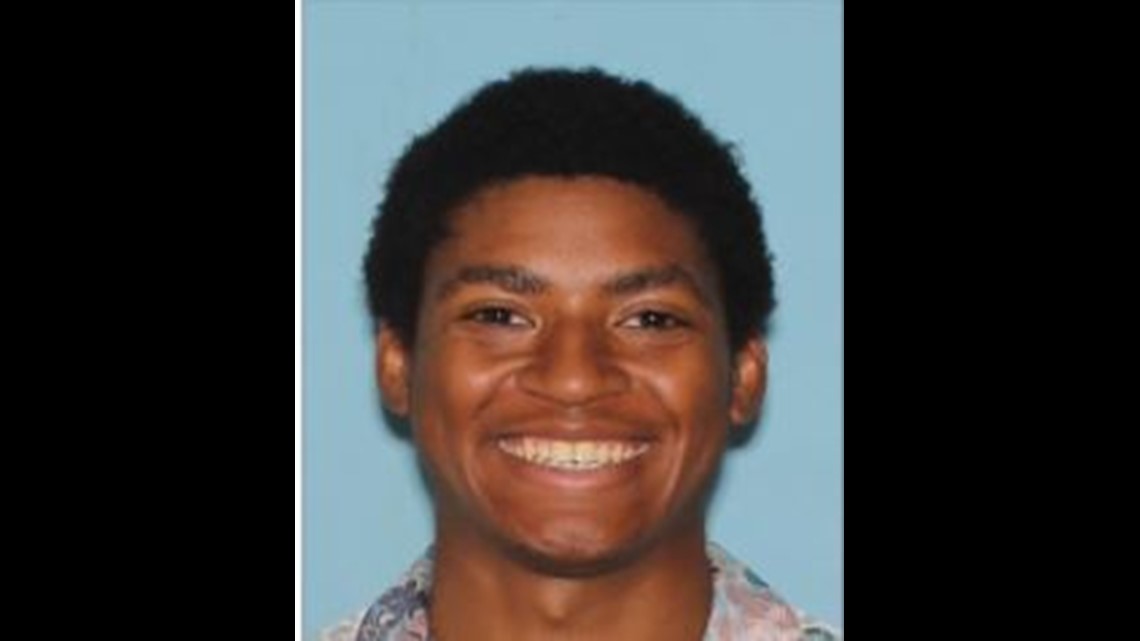 Police were able to tell that Daniel's seatbelt was engaged at the time of the crash thanks to a "black box" type computer inside the car, but it could not tell the time or date of the crash.
"I won't give up. I'm not giving up until I see him again," David said. "I'm not leaving. I'm staying right here."
Robinson was in Arizona working his first job. He moved from South Carolina in 2019.
Robinson graduated three years ago with a major in archeology and moved to Tempe to work for Matrix New World Engineering. In a statement to 12 News, Senior Vice President Dennis Petrocelli confirmed Robinson has worked for the company for the last two to three years.
"Daniel is an employee and we have been coordinating with the family to the best of our ability. Daniel has worked for us for two to three years as a field geologist and is a valued member of our team. We are very concerned," the statement read.
David Robinson, Daniel Robinson's dad, has announced that a $10,000 reward is being offered for anyone who has information on Daniel's whereabouts.
Up to Speed
Catch up on the latest news and stories on the 12 News YouTube channel. Subscribe today.