PHOENIX - As country music stars flock to Arizona for the Country Thunder music festival, one of them stopped to pay a very special visit on Friday.
Jason Aldean made a trip to Barrow Neurological Institute to visit Jovanna Calzadillas, who was at the Route 91 Harvest Music Festival in Las Vegas with her husband, a Salt River police officer, when a gunman fired into the crowd. Aldean was the headliner at the concert.
At first, Calzadillas's brain injury was so severe that "doctors in Las Vegas did not expect her to live," according to Barrow. Since then, she's made what the institute is calling a "remarkable recovery."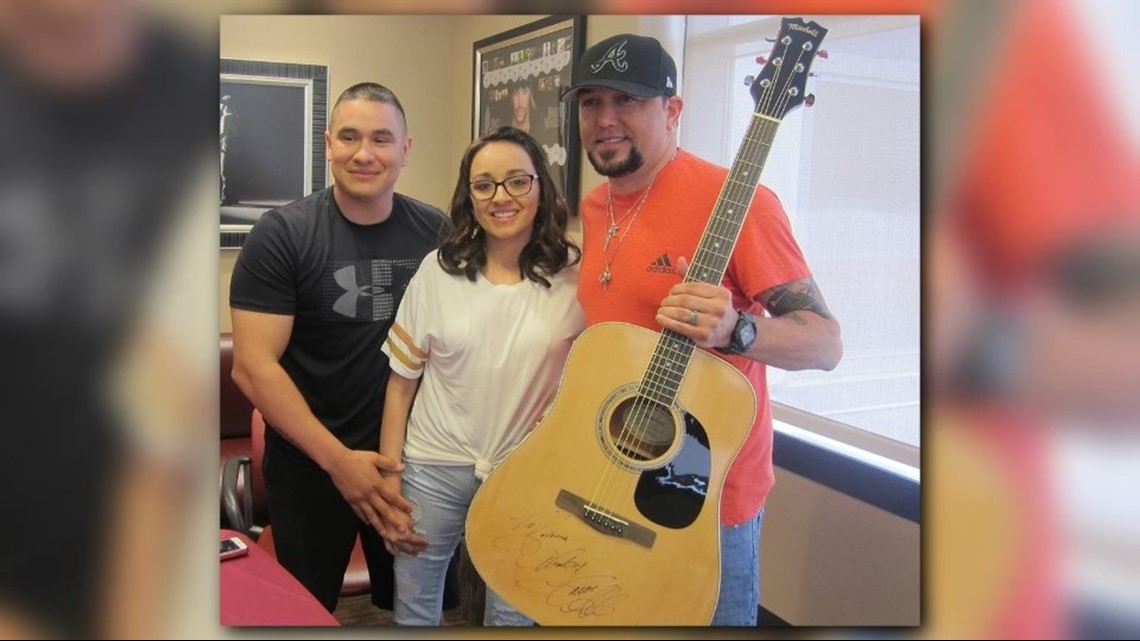 That amazing recovery shows in a photo posted by Barrow on Friday, with Calzadillas standing between her husband and Aldean as he holds up an autographed guitar.