SNOWFLAKE, Ariz. — A beloved grandma and teacher's handmade M&M-themed casket has been seen by millions across the globe.
With the help of her son, Mary Stocks Martin, 86, spent months designing, building, and painting a very unique casket that was kept a secret from the rest of her family. William Martin, one of Mary's grandchildren, said they didn't find out about it until the day of her funeral.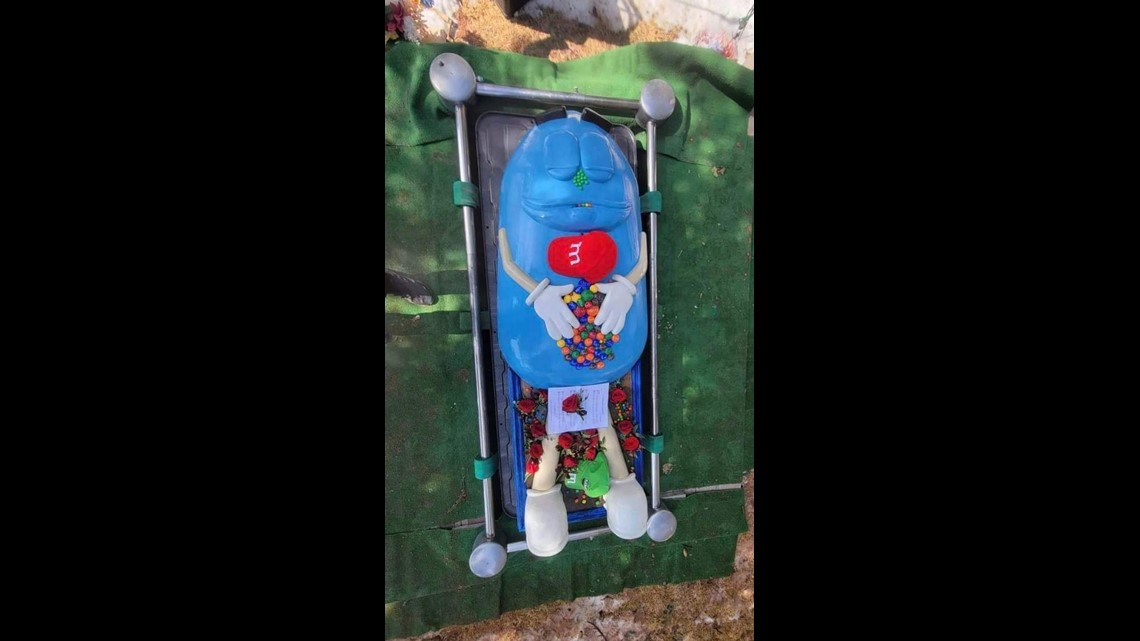 "I had no clue," William said.
On top of the casket, a giant blue M&M with its eyes closed. Holding tinier candies, each with Mary's kids, grandkids, and great-grandkids' names on them.
"Even after she passed, they had to add two more right before the funeral just to make sure everyone was included," Julie Martin, William's wife, said.
The service was held in Snowflake, where Mary lived. People showed up in colorful M&M-themed shirts and even sprinkled the candy on top of the coffin as Mary requested. William says his grandma planned everything from the coffin to the programs.
"It was exactly the way she wanted it," William said.
Mary was known to family, friends, and her hometown as a caring, funny, and vibrant person who wasn't afraid to take life by the reigns.
"All throughout her life, she just had that kind of attitude of nothing that's trying to hold me back is ever going to stop me," William said.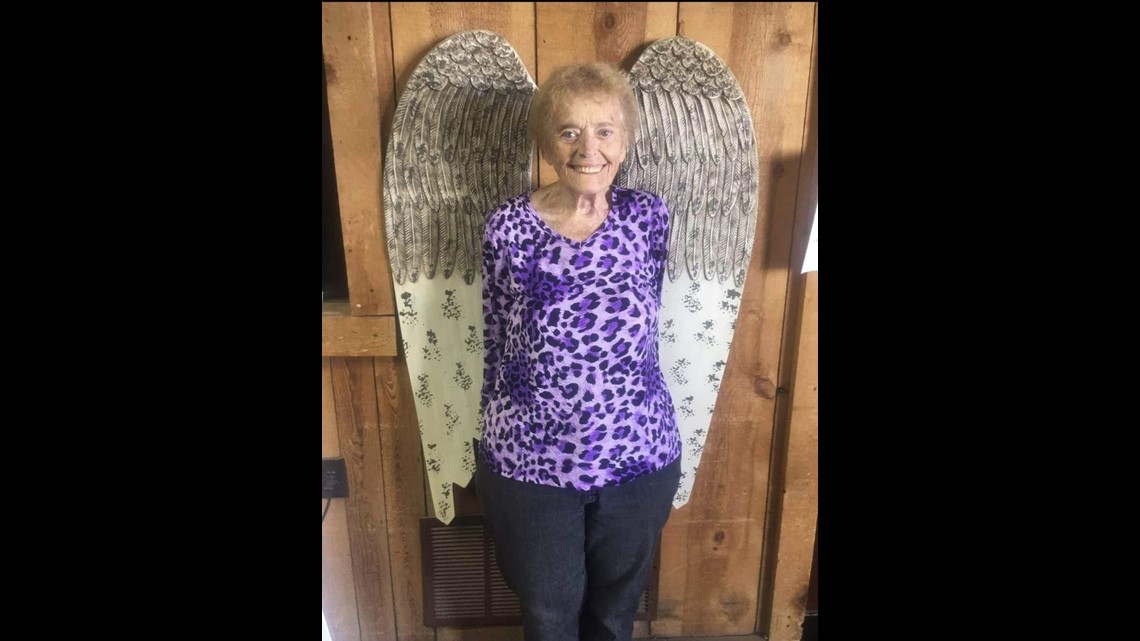 She was also known for something just as sweet. M&M's. Mary became synonymous with the candy decades ago when she worked as an English teacher in Snowflake. William says her students noticed how Mary would write her initials.
"In cursive, it looked like 'M&M,' and a few kids caught onto that," William said.
The students started bringing their teacher M&M's as a gift, but it didn't stop there. Over more than 30 years, Mary received four-foot tall M&M statues and dozens, if not hundreds, of collectibles that were proudly displayed in her home and office.
"She loved every second of it," William said. "It was her way of reflecting on her success."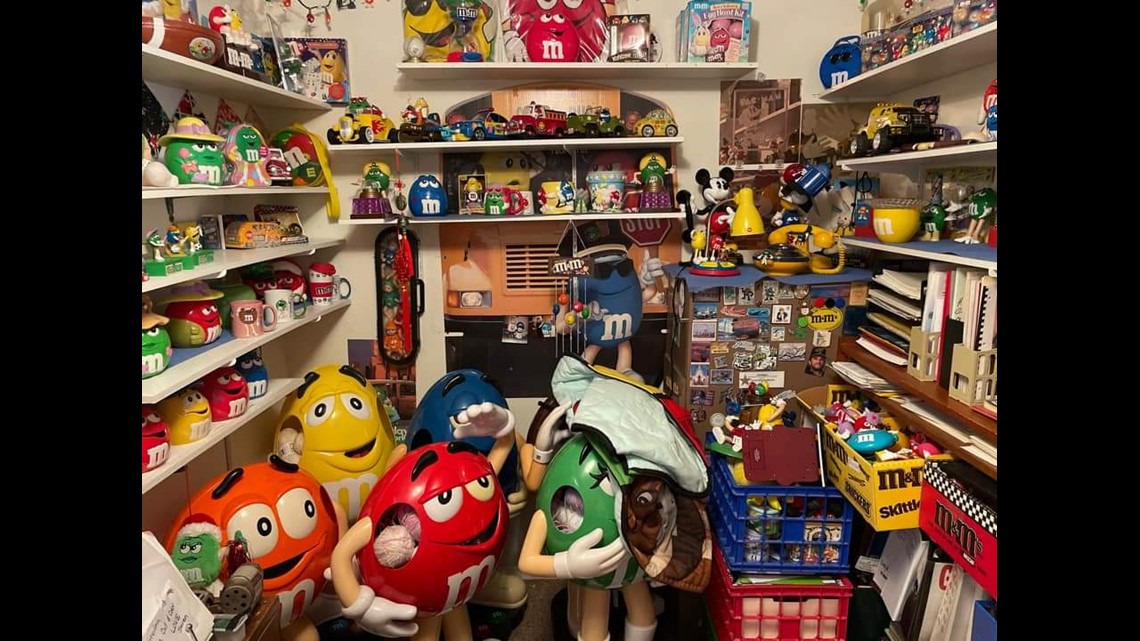 Then this past Christmas, William says his grandma took a bad fall and broke her femur. Mary passed a short time later in February.
"She had lived a full very beautiful life," William said.
Mary did have one final wish that needed the help of her family. For the photos of her casket and service to be shared with everyone. To say her family fulfilled that final wish is an understatement.
"It went way bigger than I think even she imagined," William said.
A video of the funeral was posted to TikTok by Scott Roundtree, one of Mary's grandchildren. It has been viewed nearly $20 million times. News outlets from all over, including the United Kingdom, Australia, and publications in the Middle East, shared the photos with their viewers.
The Martin family said Mary would be over the moon with the countless people who have seen her story, including her great-granddaughter.
"She would be smiling ear to ear," Brooklyn Martin said.
Up to Speed
Catch up on the latest news and stories on the 12News YouTube channel. Subscribe today.