The former lab director and chief toxicologist for the Maricopa County Office of the Medical Examiner, Norman Wade, has been harboring a secret for nearly two decades. That secret might have prevented him from getting the job in Maricopa County in 1999.
Over the course of his career with Maricopa County, he's offered expert testimony on a number of cases. That testimony is often critical because forensic toxicologists pinpoint toxic substances that may have contributed to a person's death. Wade as chief toxicologist has great latitude in interpreting the forensic toxicology findings to juries.
Wade's expert testimony and work has helped put away countless criminals, but all along he was keeping a secret. That secret is one prosecutors and defense attorneys in those cases should have known, and could put those cases and verdicts in jeopardy.
That secret: Wade himself was a felon.
"I'm, I'm ashamed I really am and I, I just I can't believe this is happening," said Wade during an interview with DPS.
He was able to keep this secret for years. He submitted the required application and fingerprints to the Maricopa County Sheriff's Office, but at the time those involved in his hiring said criminal background checks were not required.
There are conflicting reports of what medical examiner officials involved in his hiring knew about Wade's history.
Eventually, he became the subject of a DPS criminal investigation, but still remained in his position after the Attorney General declined prosecution. It wasn't until 12 News started asking questions and requested an interview with County Manager Joy Rich that Wade retired from his position in Maricopa County.
He remained on the county's payroll until November 1, 2016.
Wade's secret began 439 miles away from Phoenix in the seaside California county of Ventura. On June 3, 1990, the Ventura County Sheriff's Office hired Wade as Crime Lab manager, a position that gave him access to property, petty cash and evidence there.
That's where his crimes began.
On May 15, 1991, Wade checked out a handgun from the VCSO property and evidence section, then pawned it, nine days later at Get Mor Loan in Oxnard for $125, according to records. On August 12th, he bought the handgun back from the pawn shop for $150. He did the same with a camera, lens and other property as well, pawning the items at the same pawn shop for $100.
According to the investigative report, he was also suspected of stealing a license plate registration sticker from the evidence section for his personal vehicle. Wade pled "no contest" in court to the theft and was placed on probation for two years and ordered to pay a $300 fine.
On June 30, 1992, internal sheriff's office records show, Wade resigned from the sheriff's office in lieu of termination for stealing the license plate registration sticker.
After he left, an internal affairs investigation at the sheriff's office began after it was discovered $14,600 had been stolen from evidence envelopes in the property room safes. At that time, even though Wade no longer worked there, he was listed as a suspect. On January 27, 1994 the sheriff's office began a criminal investigation regarding the missing money.
On March 22 of that year, Wade was interviewed but denied taking the money and agreed to a polygraph. The polygraph was administered on March 30, 1994. Records show he was found to be deceptive when asked if he knew for sure who took the money, if he took the money and if he knew the money was missing prior to March 1993.
At that time, Wade admitted to investigators that he took money from the lab's petty cash fund because he was strapped for cash. But then contended to investigators he would pay the money back. What's more, a computer voice-stress analyst concluded Wade lied on two questions:
• Did you take the money from the property room?
• Did you know the combination to the money safes?
"It came out inconclusive probably because I was thinking about the gun I pawned but it didn't have anything to do with the $14,000," Wade told DPS investigators.
About two weeks later, on April 11, 1994, Wade was hired by the Maricopa County Office of the Medical Examiner as a forensic toxicologist after he failed the polygraph.
Ventura County Sheriff's Office investigates Wade
In Ventura, investigators began to build a case against him, including aspects of his personal life that revealed more issues.
His estranged wife, Dale Puryear Wade, painted him as philandering spouse, saying he had several extramarital affairs and even took one mistress to Europe, according to the investigative documents from the Ventura County Sheriff's Office.
His wife told VCSO investigators that Wade lied, drained their children's college funds, drank heavily and was addicted to a prescription drugs.
During the DPS investigation, Wade admitted to drinking, but told a detective that he never took pills. He said he was going through a divorce, was financially strapped and his soon to be ex-wife was demanding money.
He told investigators, "I needed money so I pawned my own things. I pawned the gun for I don't remember how much."
Wade told investigators his estranged wife attempted to extort him, saying she called and said, "I will tell them about the gun you pawned if you don't give me $500 a month continuously."
To which he countered, "And I knew she was the only one I ever told about the gun."
Wade stated to DPS criminal investigators, "I don't take threats too easy and I'm not going to take you up on it."
His now ex-wife told sheriff's investigators even though they were married for over 20 years, she never knew him. We repeatedly tried to reach her seeking comment but were unsuccessful.
The reports of inappropriate behavior weren't limited to his personal life.
Karen Nielsen, the property custodian for the VCSO, said Wade blew them away when he came in and said he wanted to borrow a gun to take to a party.
She said Wade took a rifle. He also took a bike one day and only returned it after he was told to do so.
Another colleague, Lisa Coughlin questioned his ethics in court. According to the VCSO investigation, Coughlin told investigators she feels Wade would "testify or steer towards what the district attorney wanted."
She described him as a "yes man" and that she feels "he would say whatever the client was paying him to say," documents from VCSO showed.
Coughlin said she thought Wade may have a drug problem and definitely had an alcohol problem, according to the investigation by VCSO. She remembered one occasion when she went to his house, telling investigators that all he had in the refrigerator was a half-gallon of Jack Daniels.
We attempted to reach Lisa Coughlin but were unsuccessful.
Wade is charged and convicted
Eventually, Wade was arrested on charges of Embezzlement by a Public Official and Grand Theft of a Firearm. Ventura County Sheriff's Office investigators, Susan Creede and Patrick Buckley, were lead investigators on the case. Buckley called Wade in Phoenix and told him he wanted to interview him again.
Wade returned to the Ventura County Sheriff's Office on May 24, 1994, and was arrested on the spot. He was booked into the main jail and posted bail, which was set at $10,000.
While Wade was arrested for Embezzlement by a Public Official for the missing money, the District Attorney's charging document shows he was formally charged with Grand Theft of a Firearm. Prosecutors declined to pursue the embezzlement charge due to lack of evidence.
On February 9, 1995, a jury found Wade guilty of Grand Theft of a Firearm.
In an email, Buckley, since departed from the Ventura County Sheriff's Office and now a faculty member at San Bernardino Valley College, would not agree to do an on-camera interview on the decades-old case. However, Buckley wrote about Wade, "His record stands on its own and there is nothing I can (or will) add that isn't in our official reports."
Creede also declined to speak on-camera about this 22-year-old case.
After he was found guilty, Wade served 30 days in the Ventura County Jail and was placed on probation for three years. He was ordered to pay $400 in restitution. Wade was now prohibited from having any firearms. He was ordered not to drink or possess any alcoholic beverages.
"I committed a crime and I was convicted of it," Wade told DPS investigators.
On DPS audio recordings, Wade became somewhat emotional during his interview.
"I served my time and I picked up trash with the best of them. I mean, I was the captain of the trash pick-up and since then my whole life has been to make up for that particular mistake that I have made and I've done that," he said.
Prior to his conviction, he was forced to resign in lieu of termination as lab manager at the Ventura County Sheriff's Office.
At the time of his arrest for those charges on May 24, 1999, Wade was already working at the Maricopa County Medical Examiner's Office as a forensic toxicologist.
He resigned from the position after his arrest, telling then Chief Medical Examiner Philip Keen that he had legal troubles involving him taking the gun from his employer in California.
"We can't have you here while there's that cloud over you and we dismissed him," Keen said he told Wade.
But records show he resigned voluntarily.
But five years later – with this criminal history – he was hired back at the Maricopa County Medical Examiner's Office as lab director. The position gave him authority and meant he served as an expert witness for the Maricopa County Attorney's Office in a number of high profile cases.
Investigative records and audio recordings show that the chief medical examiner knew about Wade's legal troubles when he was rehired.
During his DPS criminal interview last year, Wade said he had written to Keen that he had resolved his issues, had his conviction expunged and was able to work in the field again. Wade told investigators Keen wrote him back, congratulating him.
In 2015, Keen told DPS investigators, "He left, cleaned that out and was hired back."
Deputy Director of Operations Dorothy O'Connell was also interviewed. She has since retired from the OME but she, too, was involved in hiring Wade and was his supervisor from 1999 through 2005, according to personnel records.
She told DPS investigators she and Keen approved the hiring of Wade. She said she was not aware of Wade's felony conviction when he was rehired as lab director in 1999. O'Connell said a background check was run on Wade which consisted of filling out a supplemental form and then the applicant's fingerprints were taken by the Maricopa County Sheriff's Office.
O'Connell was shown Wade's criminal history and was asked if she would have hired Wade in 1999 knowing this, to which she said "no," DPS investigative records show. She added that the lab director position was a position of trust and she felt that Wade's criminal history was a, "violation of that trust."
But Keen had a different take. He told DPS investigators that even if Wade had been truthful on his application about his felony conviction, "We might still have hired him."
During the DPS investigation, detectives showed Philip Keen, the Chief Medical Examiner involved in Wade's hiring in 1999, Wade's application. On it, Wade checked the box saying he hadn't been convicted of any crime other than a minor traffic violation.
Keen called that "deceptive."
Court records show Wade had his felony conviction expunged, but he was still required to disclose it on an application for public service.
"I was kind of disappointed in him for this," Keen told investigators.
Wade claimed that his attorney told him he didn't have to disclose his conviction, but his attorney told investigators that he advised Wade to disclose his felony conviction if he applied for public office, according to DPS documents.
During his criminal interview Wade appeared to have issues with what constitutes public office. He thought to hold public office one had to be elected or appointed. He maintained that public office didn't apply to him.
"To me a public office would be Sheriff Joe, County Attorney, a judge, medical examiner doing licensing and cutting the bodies," Wade told the investigator.
He went on to say, "A public office is something I'm not, never have been, I've never been in public office. I'm a high-level county employee but I'm still a county employee."
When Detective Brown asked Wade during the investigation if he felt he had deceived the medical examiner's office, Wade denied any deception.
"No, I do not and I still don't to this day," he said.
Records show that the county did have MCSO check his record using fingerprints. On June 7, 1999, MCSO took Wade's fingerprints. On July 12, the FBI ran his fingerprint card and found his criminal record, which included his arrest and conviction. That information was turned over to Maricopa County Medical Examiner's Office.
He started his role as lab director on July 26. Records clearly show the Maricopa County Medical Examiner's Office received the information about his arrest and conviction, but it's unclear if anyone actually reviewed the documents.
As an expert witness, credibility and honesty are critical when you're under oath, but he was hired by Maricopa County even though he failed to disclose his felony conviction on his application.
This probably would have kept him off the stand in the second degree murder trial of former Phoenix police officer Richard Chrisman.
In that trial, Wade testified for the defense that the victim, Danny Rodriguez, had meth in his system, which could have led to his bizarre behavior.
Chrisman was sentenced to seven years in prison.
The Jodi Arias murder case made international headlines – a case about sex, lies and murder. The salacious details revealed in court about a scorned woman killing her boyfriend, Travis Alexander, by stabbing him 27 times riveted millions of people.
Arias was convicted of murder – sentenced to life in prison.
Wade was the man who signed off on the toxicology report on Arias' victim as the toxicology lab director and chief toxicologist for the Maricopa County Medical Examiner's Office.
In the 2011 Jeffrey Martinson case, Martinson was convicted of first degree murder for his young son's death. Wade testified about the prescription drugs found in the boy's system.
Wade signed off on the forensic toxicology analysis on Daniel Shaver, who was shot and killed by a Mesa police officer in January 2016 at a Valley motel. That officer, Philip (Mitch) Brailsford, is facing a second degree murder charge for Shaver's death.
"I just don't know why I'm in this situation. I always tell the truth. I tried to never do anything wrong. And I am trying to make up for what happened in 92, my conviction," Wade said in his interview with DPS.
12 News brought Wade's past to the attention of Maricopa County months ago. Investigative documents also reveal local defense attorney Phil Noland had interviewed Wade several years ago about a case he had and brought up Wade's felony conviction during that interview.
Noland brought Wade's information to the MCAO. While Wade was being interviewed by DPS investigators he blamed Nolan for shining the light on his aging criminal record. Then walked it back a bit.
"I'm sorry at 70-years-old, I have to go through this again. This Noland guy, on the deposition, was a 'real jerk' and he's causing me all these problems. Or maybe I caused the problem. Maybe I answered wrong when I should have answered differently. But I don't think I did," said Wade.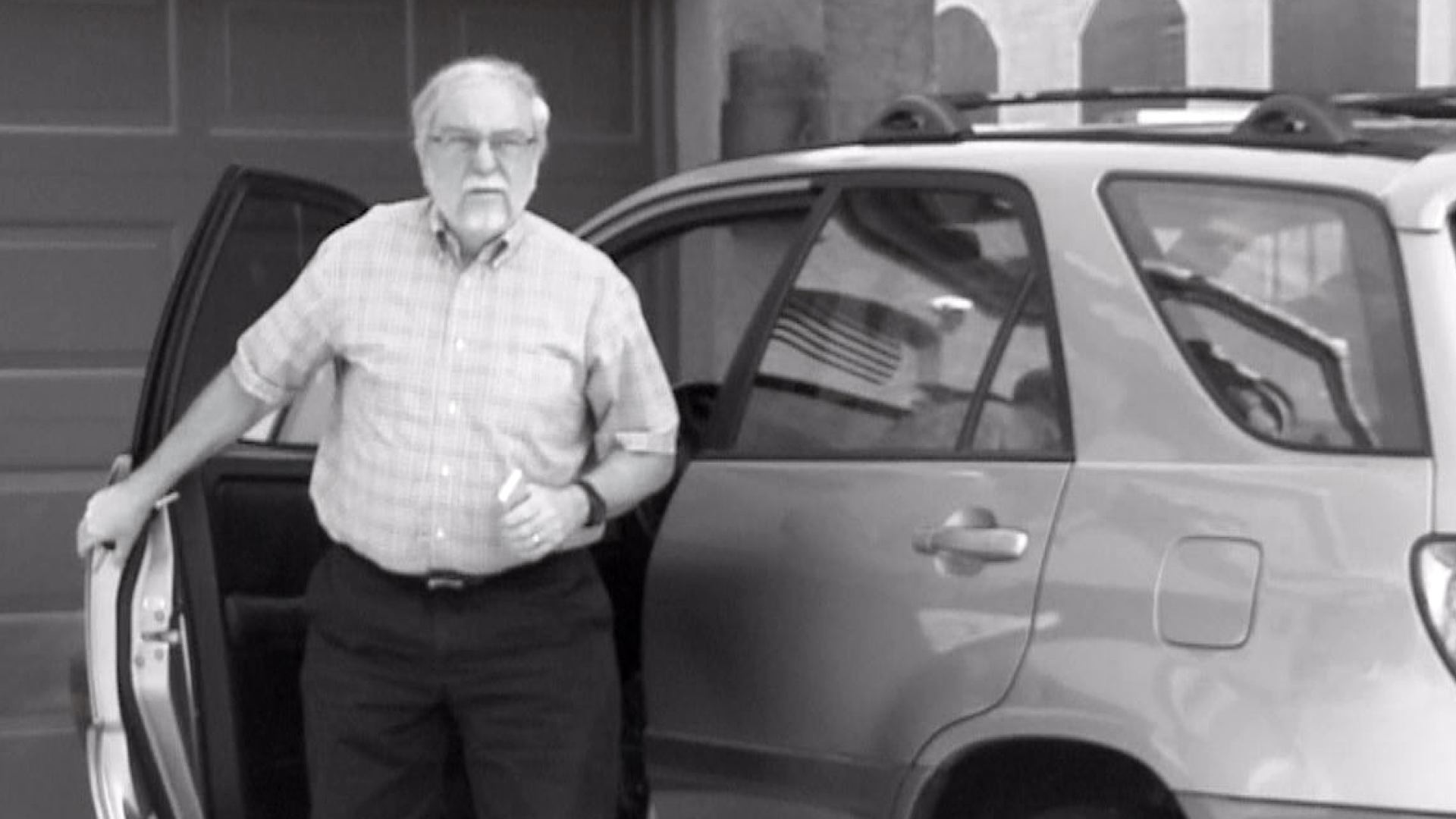 Noland was contacted for this story, but had no response when he was told what Wade said about him.
Keith Manning, the law enforcement liaison for the MCAO, sent a letter to DPS last year requesting a criminal investigation of Wade, a county employee, due to the conflict of interest the MCAO had.
DPS was tasked with determining if Wade may have committed perjury and false swearing by failing to disclose his 1995 felony conviction when he was hired as laboratory director on July 26, 1999.
Additionally, DPS Special Investigations Unit Detective Jeff Brown, the lead investigator, and Mark Snyder, along with case supervisors Jeremy Bulger and Manuel Galvez Jr., were to figure out if Wade disclosed his felony conviction during depositions and court testimony.
After concluding their investigation late last year, DPS recommended a felony charge against Wade for False Swearing. According to Arizona Criminal Code, this is Class 6 felony punishable by up to 18-months in prison upon conviction. In addition, the Attorney General tacked on a charge of fraudulent schemes and artifices.
Prior to the recommendation, Wade told detectives, "I certainly don't have any intent to answer wrong and I certainly don't have any intent when I am in depositions or in court to answer incorrectly. I know what the truth is and I try to stick with it."
But the Arizona Attorney General declined to prosecute the case, according to spokesperson Mia Garcia, citing not enough evidence. Garcia also said that the Office of the Medical Examiner knew about Wade's 1994 arrest and interviews with the former ME employees were inconsistent.
However, County Attorney Bill Montgomery has added Wade to the county's Rule 15 Disclosure Database, formerly the Brady List. The list includes police officers and others who could be called to testify, but have questionable credibility and have lied under oath.
This information is disclosed by the MCAO to defendants and their attorneys. MCAO should have had this information about Norman Wade long ago and would have disclosed it in each case where Wade was called to testify as an expert witness.
When Montgomery was asked to comment on this case, spokesperson Amanda Jacinto wrote in an email: "MCAO represents the ME and because any criminal investigation into the ME creates a conflict of interest…MCAO has not been involved in a criminal investigation or charging decision. We can only defer any questions regarding a criminal investigation or charging decision to DPS or the AG's Office."
While DPS only recently conducted an investigation for MCAO, records show the medical examiner's office previously had knowledge of Wade's history.
DPS investigators interviewed David Boyer, director of the Maricopa County Office of the Medical Examiner, on September 1, 2015 about Wade. Boyer said that he was deposed in March 2014 regarding a case and the attorney provided news articles regarding Wade's conviction in California.
Boyer told investigators he was "shocked" and did not know if the news articles were real, until he went to his office and searched for them online.%INLINE%
The articles, which are readily available for anyone, are a series by Mack Reed and Dwayne Bray from the Los Angeles Times. Their reporting looked at the Ventura County Sheriff's Office probe into Norman Wade including his jury trial and subsequent guilty verdict.
Bray wrote: "Norman A. Wade, who was forced to resign from the department following an unrelated 1992 incident, appeared dejected as he and a woman friend left the courtroom. Wade, 49, has been working as a toxicologist in Phoenix. He has told court officials that a felony conviction could cost him his job. Wade and his lawyer, Robert I. Schwartz, declined comment."
The story further read that one juror, a special education teacher, said he believed Wade had abused "his high position." He said Wade was counted on to be honest because he was often called into court to testify as a toxicologist.
Boyer told investigators after the deposition, he met with the medical examiner's risk management and the legal department regarding Wade's conviction. Boyer told investigators neither department was worried about Wade's conviction because it occurred in the mid-90s and Wade was hired in 1999.
Boyer then told investigators that Wade was brought in and questioned about the information that came to light during the deposition. Boyer said he asked Wade if there were any issues regarding his conviction at the time he was hired and that Wade told him that he disclosed his conviction to Dorothy O'Connell and Philip Keen during his hiring process in 1999. The records show Boyer said Wade told him his record had been expunged.
Fields Moseley, communications director for Maricopa County, released the following statement in response to a 12 News inquiry about Boyer's statements to investigators:
"We can't comment on statements provided by former employees during a criminal investigation. We also cannot characterize David Boyer's comments to investigators except to say, criminal conviction prior to or during employment does not necessarily disqualify a person from a job.
"Practice at OME prior to 2006 was to provide fingerprints at MCSO and then there was an FBI background check. That check occurred for Mr. Wade."
In August a spokesperson for Maricopa County said Wade had been employed for almost 20 years and was "an employee in good standing."
In 2016, his annual salary was just over $115,000. When he started in 1999, it was around $57,000 annually.
After I requested an interview with the County Manager Joy Rich the evening of October 31, Wade was brought into her office the next day and immediately retired, according to Fields Moseley, Maricopa County Communications Director.
Possible implications of Wade's secret
Already, some are calling into question Wade's testimony in Maricopa County cases.
"I think it's a disadvantage, it's an unfairness an inherent unfairness that defense attorneys didn't know about this," said Kindra Fleming of the Arizona Justice Project.
Fleming is the AJP staff attorney. The AJP is part of the Innocence Project, which works "to help inmates overturn wrongful convictions."
She said Wade's felony conviction should have been disclosed to defense attorneys.
"They've been denied this information," said Fleming.
She said that with this information, Wade could have been impeached.
"Especially in these significant cases where people are now spending their lives in prison or sitting on death row," she said.
The men and women doing their civic duty were also denied this information.
"I think juries had the right to at least hear it to evaluate for themselves whether this goes to his credibility," said Fleming.
She also doesn't think individuals like Wade working for county or state government, should be held to a different standard when it comes to issues that may poke holes in their credibility.
Maricopa County knew about Wade's history, but kept him on payroll, which allowed him to testify in numerous cases over 17 years.
Where the breakdown occurred in the background check still remains unclear. Wade was fingerprinted at the MCSO. Those findings were sent to the medical examiner's office, according to Moseley.
"This is an embarrassment for me, it's an embarrassment for the whole Medical Examiner's Office," Wade told DPS investigators.
When 12 News attempted to contact Wade, he refused to answer any questions, saying only "thank you" and "no comment".
It's unknown what will happen with the cases he did testify for at this time.
Fleming believes Wade's cases need to be reviewed. "I'm not saying re-review every case Wade testified in. I'm saying if it was pertinent testimony to a conviction, I think it should be called into question and looked at."
According to Moseley, the county has not hired a new lab director. They expect to hold a public search to fill the position.
However, Moseley says County Manager Joy Rich has placed the office directly under her supervision, and plans to offer employees training and human resources support as needed.
Another change from this situation: Maricopa County has accelerated a policy change that will require background checks. The policy was already drafted, but is now being pushed through. However, it will require a vote by the Board of Supervisors.
"Currently the county conducts background checks internally for county departments and elected offices (excluding those with internal background investigation units.) That includes the Office of the Medical Examiner. The new policy will place national background checks with a third party and the oversight will come from central Human Resources in order to provide consistent review of all potential county employees," Moseley said in an email.
In addition, Human Resources is developing a Code of Conduct that all employees will be expected to agree to.