How one man was convicted of murder and allegedly killed again years later | Locked Inside, a 12 News podcast
Christopher Lambeth was arrested in April 2021 for the death of his housemate at a Gilbert group home, but there's more to uncover in this murder.

It's a big mystery with police reports, crime scenes and mounting evidence.
But this isn't your run-of-the-mill true-crime story.
The podcast digs into a subject that doesn't often get this type of careful in-depth attention in the mainstream: mental health and care for those who need help.
New episodes of Locked Inside drop every Tuesday on 12News.com, Youtube and your favorite podcast app.
Chapter 1
:
Murder at Tilda Manor
It all started on a bus. Guy sees girl. Girl flashes a smile. It's a meet-cute you'd think only happened in the movies.
But that's exactly how Nicole Williams met Steven Howells.
"We were both heading on the bus to the same place. And he had this gorgeous long, curly hair. And so I smiled and we started talking and started dating from there."
This was 1993 in Hawaii, according to Nicole. A paradise for the young couple. Within five months of meeting, they married.
She was 17 and he would have been around 22 years old.
"I mean, we were young," she said. "And so there was always a financial struggle, especially in Hawaii, where it's so expensive to live. But it was great."
Nicole remembers Steven was very involved in the music business. She said he studied at the Art Institute of Seattle, played saxophone, and worked with bands. He and some friends would go to the beach and play improv jazz for hours.
"You know, he never had the goal of being the front man leading the act," Nicole shared. "But he loved being behind the scenes and doing the music, mixing and recording and helping from the back end being able to put music out."
About a year into their marriage, Nicole started noticing a shift.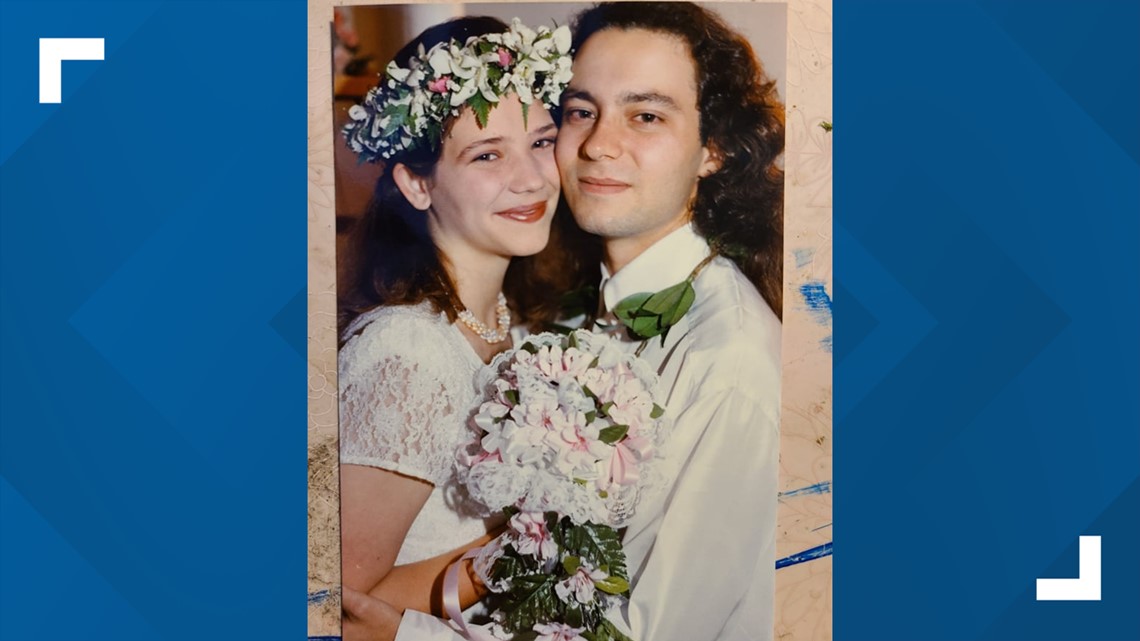 "At first it was small things," she remembered. "And he would make little comments that were just a little off. They started progressing more, we had a park that we would walk by. And he started talking to me about a frog he met there, and the conversations he was having with this frog. But it took me a little bit to realize that it wasn't just him talking, he was hearing the frog talk to him."
She said he started experiencing delusions. And that they started affecting his work. She said she saw him get worse over time. And his aspirations of working in the music industry gradually devolved into just trying to get by day by day.
Despite trying, help was hard to come by.
"And he still had so many dreams and things that he wanted to do," Nicole remembered. "And as the years went by the reality in himself was that those were probably not going to happen."
She said his goals changed to keeping a job, living on his own.
"And so it has been really hard on that and watching him struggle," Nicole said. "Struggle with medications and start getting a little better and then those wouldn't work and kind of yo-yoing up and down in his mental health."
Locked Inside: Steven Howells and the murder at Tilda Manor
The yo-yoing became too much for both of them. They divorced in 1994. After the split, Nicole said she and Steven kept in touch, but it wasn't easy. Steven would eventually move to Arizona where he had family. Nicole said he'd try staying in places like group homes with supported living, but it was hard to keep track of his every move.
"We talked on the phone when he was doing good," she said. "When the meds would kind of stop working, he would disappear. And then if he got on something new and it would start working, he would call me. And eventually, he just felt that he was holding me back from living my life. So he stopped the connection."
Even though Steven stopped reaching out, Nicole never stopped thinking about him. She'd even try to look for him whenever she went back to Hawaii to visit. Just to check in.
"I would check the Social Security death index once a year to see if he showed up," she remembered. "I would walk through a lot of the homeless shelters, and things like that in case he was out on the street. Making sure he's OK. That was the main thing. We want to know he's OK."
'So, you guys left the house without any keys?'
The sun was just starting to rise on April 12, 2021, when two police officers pulled up to a quiet street in Gilbert, Ariz. They were dispatched to the scene after a frantic 911 call.
OPERATOR: Sir, we have a bad connection. Where are you at? 3583 East Wildhorse?
It's the address for a group home called Tilda Manor. The home is licensed by the state as a behavioral health facility, meant to provide care and oversee treatment for people placed in the home.
Tilda Manor looks like most other homes on the street. It's a two-story beige house with big windows. The blinds are typically drawn.
The facility is supposed to provide 24-hour supervision to its residents, people who need behavioral and mental health services, according to its state license.
On that morning in April, a group home staff member made a muffled call for help.
OPERATOR: I'm sorry I'm having a hard time understanding you. What did he do?
CALLER: I said one of our clients just attacked us.
CALLER: It's a group home.
The group home staff member dialed 911 after running outside the home with his coworker. He said one of the group home's residents tried to attack them that morning.
OPERATOR: We have officers on the way. Does anybody need medical? Do you need the paramedics to come check on you?
CALLER: No, not yet. We're outside waiting. Just the police.
OPERATOR: Just the police? OK. Where is your client now?
CALLER: He's inside the house. We're outside waiting.
But that employee was wrong. Someone did need medical help.
Audio of the Tilda Manor group home 911 call:
OPERATOR: How is he going to react to my officers? Is he going to be cooperative for my officers? Is he going to be hostile toward my officers?
CALLER: Actually, I don't know because right now he's kind of violent.
The two officers arrived armed with that information — that a potentially violent resident could be inside the home.
Body camera video from Gilbert Police Department shows they parked the car and walked up to the two group home employees standing in the street.
GPD Officer: What happened today?
Staff: He was naked and he attacked me.
GPD Officer: And how did he attack you?
These employees tried to explain that a resident inside the home tried to hurt them and that they ran outside. They said that resident was a man named Christopher Lambeth.
BODY CAM: Was he in his room when you guys left?
GPD Officer: So, we'll go and talk to him real quick.
The footage shows the two officers and two staff members walking toward the door. One of the officers tried to twist the doorknob.
GPD Officer: It's locked. Do you guys have a key? It's locked.
The officers learned the door was locked and neither employee had a key.
GPD Officer: How are you going to get back in? Do you normally go on the side of the house?
GPD Officer: Is there a spare key in the van anywhere?
GPD Officer: So, you guys left the house without any keys?
At this point, about six minutes after the officers arrived, body camera footage showed them standing at the locked door, pondering how to get inside. Then, one of the officers peered through the window to the left of the door. And what he saw changed everything.
GPD Officer: There's a man inside bleeding from his head.
It was a man lying in a pool of blood on a bedroom floor. The officers called for back-up and their pace instantly changed. One of the officers started kicking the door while the other asked if the employees could hop the fence into the backyard and get in through a door in the back. One employee and one officer raced to the back gate while the other officer kept kicking the front door. Eventually one of the residents opened the door and the officers rushed inside, trying to get to the man bleeding on the floor.
One officer told the other that he had no pulse. They started what sounded like chest compressions in that body camera video. Then, one of the officers noticed something else.
GPD Officer: There's something in the shower right now.
GPD Officer: Just watch your step, OK? There's blood coming from the bedroom…
The trail of blood led to a closed door. It turned out to be the bathroom and the shower was running.
GPD Officer: You know what? Somebody probably walked up through this and went into the bathroom and took a shower. That's what happened. So, whoever is in the shower is the one who actually walked through this.
The officers called for firefighters to come in and try to help the bleeding man. Then the bathroom door opened.
Parts of this audio and video were redacted by Gilbert Police, so it's not clear what was said in these initial moments with the person in the bathroom. The audio and video that was not redacted shows the officers were talking with a man who just got out of the shower. He was getting dressed and told the officers his name was Christopher Lambeth.
The officers knew this was the man the group home employees called about. Once he was fully dressed, one of the officers turned him around and put him in handcuffs. The officer walked Lambeth through the halls and toward the front door as he explained to Lambeth that he had the right to remain silent. They stepped outside into a yard teeming with first responders and beelined toward a police car. The officer put Lambeth in the back.
By the time the firefighters got to the man lying in blood on the floor, it was too late. The chest compressions didn't work.
Steven Howells was declared dead at 5:46 a.m.
'This should have never happened.'
The first photo posted on Steven Howells' online obituary seemed like it was taken years ago. It shows a young guy with dark eyes and brown hair, half-smiling at the camera. He was wearing a denim jacket with the collar popped.
The first few lines said Steven was born in Hawaii and moved to Arizona in 1998. He lived to be 49 years old.
The comments on the page appeared to be mostly from family or friends who knew him way back when, revealing glimpses of a man once full of life who'd been dealt a really hard hand.
His ex-wife Nicole shared some photos of her own and left a heartfelt message.
"He never deserved to end like this," she wrote. "I am who and what I am today because of him."
She ended with a heartbreaking, "I love you always."
When Steven was killed, Nicole estimated it had been about 10 to 15 years since she last spoke with him.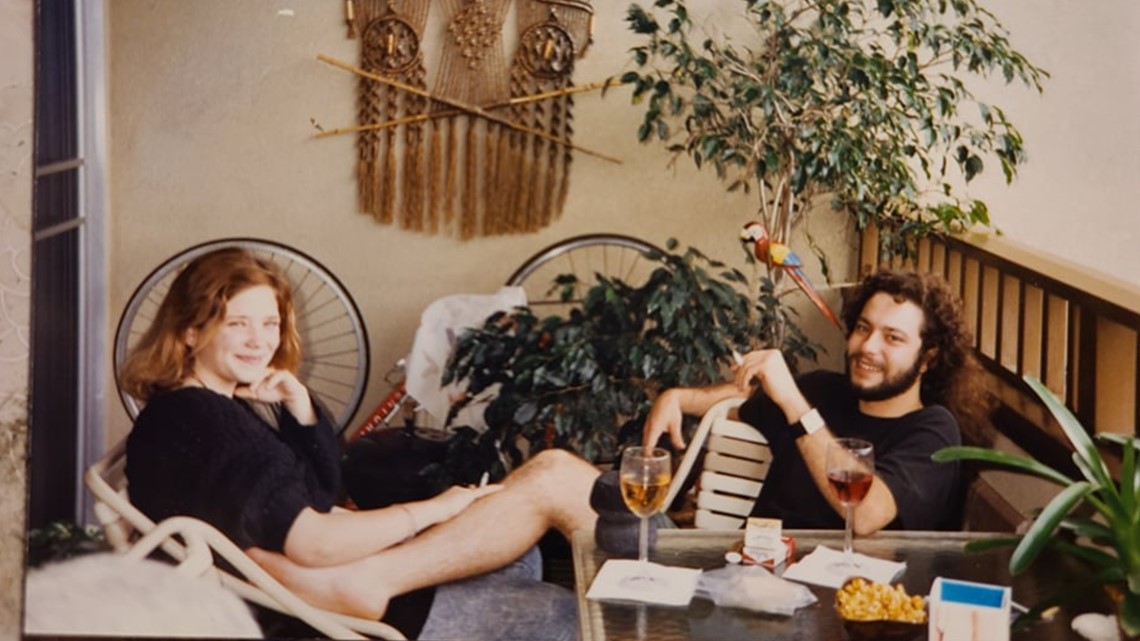 In the years after their divorce, she got remarried and became a mom. She now lives in Colorado. Nicole wound up taking a trip to Seattle soon after she learned Steven was killed. She said it brought some closure, in a way, as Seattle was where he did his music studies. She started processing how Steven's death could have happened.
"That should have never happened," Nicole said. "I've worried about things like that happening, but I worried about it on the street. Not in someplace that's supposed to keep them safe."
No one at Tilda Manor ever commented on the killing or the events leading up to it.
However, a police report released by Gilbert police shed light on the events that morning.
Steven Howells was one of nine residents living at Tilda Manor, three women and six men. Christopher Lambeth had reportedly already been living there a few years when Steven Howells moved in. It's not clear exactly when Steven went to live at Tilda Manor, but one of the staff members told police he had been living at the home about four months at the time he was killed.
Other housemates told police Steven Howells and Christopher Lambeth didn't really know each other. Lambeth would usually keep to himself, in his own room, according to the police report. It also detailed that Steven originally had a roommate, but that person moved out, meaning Steven Howells had a room to himself, right by the front door. The same room where officers found him bleeding.
The night before he was killed, the two employees told police that they clocked in for their overnight shift. They told police it started out quietly. Everyone was in their rooms.
The employees told police they did bed-checks at 2 a.m. and noticed Christopher Lambeth was pacing around his room. By 4 a.m. they thought he went to sleep.
The police report details that around 5 a.m., one of those employees was prepping medications for the residents when he suddenly heard a fight. He ran toward the living room and saw his coworker struggling with Christopher Lambeth who wasn't wearing any clothes. Lambeth apparently tried to punch the other employee in the face and both workers ran outside.
At first, the workers told police that Lambeth followed them to the driveway, but he ultimately went back inside and locked the door, locking the employees out. It's not clear whether Steven was attacked before or after the employees got locked out.
"If anything, I could see him being the person who would stand up and try to calm somebody down or de-escalate him," Nicole said of Steven Howells. "And although I don't know what happened in the room, that would be my bet of what happened."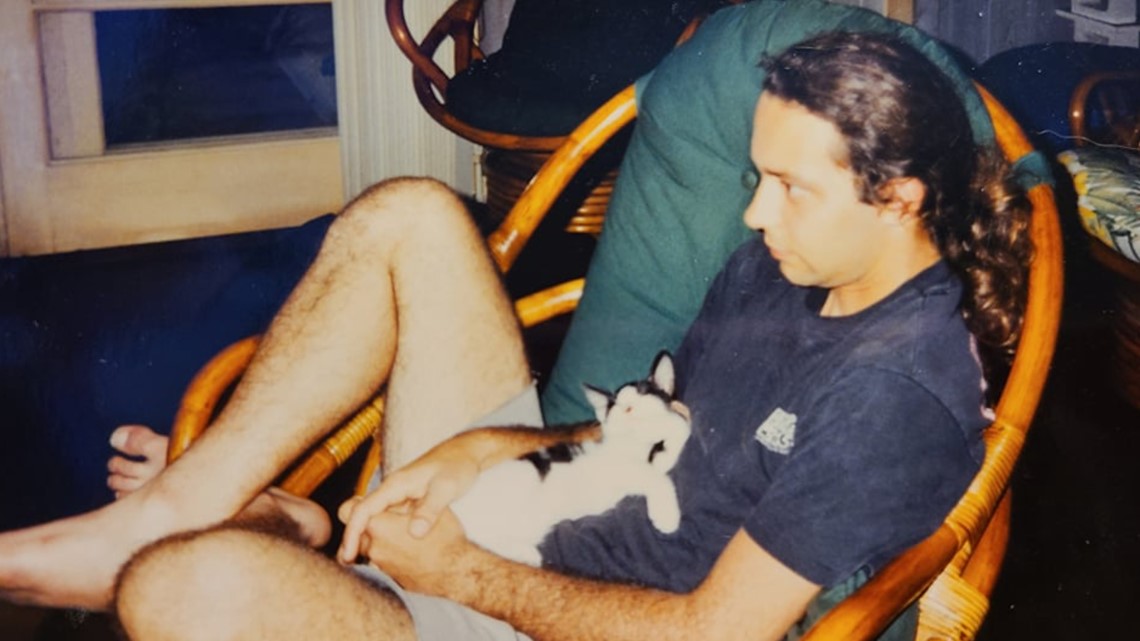 Christopher Lambeth admitted on the scene that he "killed him," the police report stated. That he "bludgeoned" Steven Howells "to death." He later told police he saw Steven go and use the bathroom and then he followed Steven back to his bedroom and started choking him. Lambeth said he didn't know why he did this and no one else saw what happened.
After he was arrested, he appeared before a judge who said he was charged with second-degree murder in the death of Steven Howells. In video from that court proceeding, you can see Lambeth appear virtually from what appeared to be a jail cell. He was staring at the camera through his glasses, looking through a crack in the doorway. He didn't say a word as the judge spoke to him.
The judge told him he would have a lawyer assigned to him and that he'd be held on a $2 million bond. He later submitted a plea of "not guilty."
Instead of sitting in a jail cell charged with murder, the police report detailed that April 12, 2021 should have been moving day for Christopher Lambeth.
Tilda Manor staff told police he'd been living at the group home since 2018, although his move-in date is not part of the public record. Employees told police that in all his time at the home, they never had any problems with him. In fact, he was doing so well with his treatment at the home that he was set to move into his own apartment at 11 a.m. the morning of the killing.
One staff member told police that, "he could handle it."
But in Lambeth's life, April 12 stands out for another reason.
On April 12, 2005, exactly 16 years before the killing at the Tilda Manor group home, Christopher Lambeth was taken to a different jail as a suspect in a different deadly crime.
You can catch that story in the next chapter of Locked Inside: Guilty Except Insane starting April 19, 2022 wherever you listen to podcasts.
No one working with or representing Tilda Manor agreed to talk with 12 News at this point in our story.
Christopher Lambeth's current attorney did not respond to any of our requests for comment at the time this episode was recorded.
Chapter 2
:
Guilty Except Insane
On April 12, 2005, Christopher Lambeth sat handcuffed at the Pima County Sheriff's Department in Tucson. He was face-to-face with two detectives after he was taken into custody from a bloody home in Rillito. They start by asking his name and age. He told them who he was and that he was 20 years old.
Then the detectives braced themselves for what he was about to say next.
Rillito is a small, tight-knit community about a 20-minute drive north of downtown Tucson.
Just two days earlier, on April 10, 2005, something unsettling stood out. It was a Sunday morning and many people in Rillito were getting ready for church.
When services started that morning, some people noticed that two community fixtures, Carl and Patricia Gremmler, weren't there.
The couple were grandparents, both in their 70s and well-known as activists in Rillito. Former Tucson Citizen reporter Sherly Kornman remembered they would protest emissions from a nearby cement factory.
"And they were very vocal, you know, I guess you call them activists," Kornman said. "Gray haired activists who really cared about their community."
Friends of the Gremmlers told Kornman that the couple volunteered at a local food bank.
"They were very socially-conscious," Kornman said. "Wouldn't hurt a fly kind of people."
The Gremmlers' absence at church that Sunday morning wasn't just noticeable, it was out of the norm. One of the couple's friends tried calling for a few days after missing them at church and finally decided to go to their house and see what was up.
A murder scene: The home and town of Carl and Patricia Gremmler
This friend had known the Gremmlers for about a decade, according to an investigation report. He'd been to their home before. It sat right along I-10, the main highway connecting Tucson to Phoenix. The Gremmlers had their own house, a rental home, a garage and a red-brick business building all on the same plot of land. Carl Gremmler, a car enthusiast, ran an auto shop of sorts from that garage.
The Gremmlers' friend told investigators that he noticed a broken window on one of the front buildings when he pulled up to their property. When he went through the gate, he noticed another broken window. He didn't go inside any of the buildings. He called his wife, who then called the sheriff's department.
When two deputies got there, they started by searching the red-brick business building, according to the investigation report. The whole place had been ransacked. Blinds ripped, widows busted out, furniture overturned and part of a computer thrown to the floor.
One deputy wrote in the report that the person who did this must have been "very angry."
The deputies moved to the garage, filled with antique cars Carl had been working on. They didn't notice anything out of place and made their way to the house. As they approached the sliding glass door at the back of the Gremmlers' home, one deputy took out a pen and gingerly used it to pull the door open, in case there were any fingerprints or evidence on the handle. The moment they stepped inside they knew something was very wrong.
The investigation report detailed that all the lights were off. The front room was trashed. The widescreen TV was shattered in its case. The couples' two dogs were inside. The deputies noted that it seemed like they hadn't been out in a few days, based on the mess they left on the floor.
The deputies pushed forward through the destruction, guns drawn. They made their way to a bedroom door, where they realized someone was lying in the bed under the covers.
The deputies didn't know it at the time, but this person was Christopher Lambeth. The deputies told him to get out of bed and lie down on his stomach in the hallway.
After putting Lambeth in handcuffs, records show Lambeth admitted he killed the people who lived in the home and directed the deputies to the other bedroom across the hall. One deputy wrote that the room was in "extreme disarray" and they could hardly step inside.
'These people were completely defenseless'
"All they could see was just a giant, bloody mess," she remembered reporting, referring to the responding deputies.
The investigation report details that the first body they saw was Patricia's, slumped on the bed against some pillows. Then they found Carl's body on the floor. Investigators determined they'd been dead for a few days.
"And they were stabbed so many times," Kornman said. "They never released the count. But they were so brutalized, that they had to have a closed casket for the funeral."
Sheryl Kornman spent the days after this brutal discovery connecting with the Gremmlers' friends and investigators.
"And the sheriff's department, the deputies were really upset about it," she remembered. "Because, you know, seeing it was just horrific. Because these people were completely defenseless."
Those who knew the Gremmlers the best were devastated, but not totally shocked.
"It gives me chills, again, at the brutality of the murder," Kornman said. "Feeling like I feel now like I felt then. This didn't have to happen, these were vulnerable, older people who never should have been put in that position."
After the deputies found the Gremmlers brutally stabbed to death in their own home, they wrapped Lambeth in a blanket and walked him out to a squad car. The dogs in the house started to follow them as they walked outside and one deputy wrote that Lambeth simply said, "Please close the gate. The dogs will get out."
Then, Christopher Lambeth was face to face with deputies, answering questions about what happened to his grandparents. The sheriff's department originally recorded this interview but burned the tapes in a routine cleanout in January 2020.
The following printed interview is part of a transcript provided by the Pima County Sheriff's Department in a 12 News records request.
Detective: Are they alive or dead right now?
Detective: OK, how do you know they're dead?
Detective: You killed 'em?
Records show Christopher Lambeth admitted several times that he killed his grandparents and that he was "happy that they're dead now." But he was hesitant to tell investigators why he killed them.
Detective: OK, I mean was there some kind of argument between you guys? How did this - how did this turn into them being dead?
Lambeth: Personal problems. I don't want to talk about it.
Detective: Personal problems you have or between you and them?
Detective: Between you and your grandparents?
Detective: Does it go back a long way or something?
Detective: Like family history?
Read the full transcript here:
According to court records, Lambeth's father died when he was young. Lambeth and his sister lived with their aunt and uncle for a while before moving back in with their mother, according to Kornman's reporting. It seemed symptoms started around his teenage years. He was admitted to hospitals or other treatment facilities and court-ordered for psychiatric evaluations multiple times, according to court and investigation records.
He was eventually diagnosed with bipolar and schizoaffective disorder.
"So, he was diagnosed," Kornman detailed. "But he was covered as what they call a 'public pay' individual because he was deemed disabled. Under the disability laws, he could get this public assistance for mental health care."
Lambeth told detectives he'd been staying in mental health facilities and a group home before he started staying with his grandparents during the week. This was an arrangement planned by his mom.
Detectives: You said you get this money that comes from Social Security, it goes to your mom, does - what's the arrangements as far as - do they pay your grandparents too, give them some money for you living there?
Lambeth: Yeah, my mom gives my grandparents money.
It wasn't a secret that Lambeth stayed with his grandparents. Neither was his history of mental illness. Sheryl Kornman remembered friends of the Gremmlers telling her that the Gremmlers themselves were worried about Christopher Lambeth. Still, they let him stay at their home.
"I think it was their religious beliefs, you know, they believed that everybody is a child of God," Kornman stated. "And they did tell their friends explicitly, who were very worried about him, we're not going to turn our backs on our grandson. You know, we love him. We know that he's sick and we're not going to turn our backs on him."
In the interview with Christopher Lambeth, detectives kept pressing him for a motive. One investigator asked what things were like inside the home and whether those conditions led to Lambeth lashing out. Lambeth told them he felt his grandparents were "destructive" to him.
Guilty Except Insane
Christopher Lambeth was ultimately charged with two counts of first-degree murder for killing his grandparents. Lambeth told investigators he stopped taking his medicine before killing his grandparents.
Detective: Do you think you did this because you were off your medication?
Detective: OK, you think it was just 'cause you wanted to?
Lambeth: Like I said, it was just personal problems.
Lambeth: That I don't want to bring up.
Detective: OK, but you don't think your not being on your medication had anything to do with it?
Lambeth: Not an insane thing to do, it's not because of my medication.
After nearly two years of court proceedings, Lambeth pleaded Guilty Except Insane to both counts of murder in 2007. Under Arizona law, Guilty Except Insane, or GEI, means a person has a mental disease or defect of such severity that the person did not know the criminal act was wrong.
In the months that followed his arrest for the double murder, court records show Lambeth refused to talk about the crime with his attorney and denied he had any symptoms.
Records show doctors evaluated him and reported he suffered from "delusions" and that he heard "voices that weren't there."
Court records claim Lambeth was "unable to function in a legal setting" and at one point, he was deemed "not competent to stand trial."
Part of that guilty except insane plea meant Christopher Lambeth wouldn't go to prison. Instead, a judge sentenced him 25 to life at the Arizona State Hospital for treatment.
"The prosecutors decided to agree, because it was pretty obvious that he had a psychotic episode that jail would not be the place for him,' Sheryl Kornman remembered. "They don't really have the facilities to incarcerate someone who's that ill."
After Lambeth went to the state hospital to serve his sentence, his mother and his aunt, Carl and Patricia Gremmlers' daughters, filed a wrongful death lawsuit against the psychiatrist and two mental health agencies that worked with Lambeth before the murders. They accused the doctor and agencies of not doing enough to help Lambeth before the crime. The doctor settled with Lambeth's family out of court, but the two mental health agencies went to trial.
"Christopher Lambeth was deemed to be 25% responsible," Sheryl Kornman remembered. "The psychiatrist overseeing his care was 25% responsible. And the other two public pay agencies that were involved in his care were each 25% responsible."
Court documents back-up that break-down. The out-of-court settlement with the doctor wasn't made public, but in the case that went to trial, Christopher Lambeth's mother and aunt were awarded $1.5 million dollars.
12 News tried to contact Christopher Lambeth's mother for this story but could not reach her. An obituary shows his aunt passed away in 2014. Christopher Lambeth's sister declined to talk with 12 News.
Despite his 25 to life sentence in the state hospital, Christopher Lambeth would be back in society long before then.
You can catch that story in the next chapter of Locked Inside: Secured starting April 26, 20221 wherever you listen to podcasts.
No one working with or representing Tilda Manor agreed to talk with 12 News at this point in our story.
Christopher Lambeth's current attorney did not respond to any of our requests for comment at the time this story was published.
Chapter 3
:
Secured
It's a complex that spans a few blocks, right on the edge of downtown Phoenix. Most people probably wouldn't recognize it if they were driving or walking by. From the street, you can see stone and brick buildings and layers of barbed wire encasing parts of the facility. Sometimes, you can catch glimpses of people in bright orange sweat suits walking laps around the yard or doing pushups.
This looks and probably sounds like a prison, but this is different.
It's the Arizona State Hospital, or ASH as some people call it. It is a complex place where people can be placed for mental health treatment. It doesn't take in just anybody. There's a facility for sexually violent people. Then there's the civil hospital where adults can be court-ordered for treatment if they're deemed dangerous to themselves or others. There's also a forensic hospital for certain people who have been involved in the criminal justice system. These people could be awaiting trial, or they could be sentenced to the state hospital for treatment after committing a violent crime, like Christopher Lambeth.
In Locked Inside episode 2: Guilty Except Insane, the 12 News I-Team uncovered that Christopher Lambeth was sentenced 25 to life at the state hospital for treatment, where he was placed under the jurisdiction of the Psychiatric Security Review Board, after he killed his grandparents.
Psychiatric Security Review Board
The Psychiatric Security Review Board, or PSRB, monitors all people who have been deemed guilty except insane. It's the Board's decision to determine whether those people stay locked inside the state hospital or whether they're well enough to be released into the community.
If someone has completed serving their sentence, the Board decides if that person needs more services when they're let out of the hospital.
The Board typically meets once a month to discuss and make decisions on various cases. There aren't many visitors at these meetings. Mostly, it's just attorneys representing people deemed guilty except insane or hospital staff members that can weigh in on a case. And in the age of COVID-19, some of these people just join the Board's video call instead. It's not common for members of the public to just drop in.
The stated goal of this law is for people who are deemed guilty except insane to get the help they need at the state hospital and get to a point of stable remission so they can potentially go back into the community.
The Board is tasked with balancing the goal of treating people until they're in remission, and keeping the public safe from individuals convicted of violent crimes.
Only three states in the nation use psychiatric security review boards: Oregon, Connecticut and Arizona. In Arizona, it manages a very small part of the criminal justice system.

The latest available data from 2020 shows there are 113 people deemed guilty except insane under the PSRB's jurisdiction. To put that in context, there are more than 33,000 people incarcerated in Arizona prisons at the time of this publication, meaning the 113 convicted people under the Board's watch represent a very small fraction of people convicted of crimes.
Most patients deemed guilty except insane go before the Board every two years for a status update, where the Board determines if that person should receive privileges on the hospital grounds or eventually be released back into the community. Board meetings are usually when these check-ins happen unless the Board needs to intervene in a case for some other reason.
Until recently, the Board had five members. Three of them were mental health professionals, one worked in probation and parole and the other was a community member. Each board member is appointed by the Governor of Arizona. The Board doesn't have any oversight, so whatever these five people decide goes.
The people that are guilty except insane are convicted killers or other violent offenders with serious mental health concerns, who at one point posed such a threat to the community that they had to be sentenced to treatment.
The decision to let these people live in the community again should be taken seriously.
"I was shocked to hear that he was let out of the state mental hospital from covering the double murder of his grandparents," said Sheryl Kornman, the former Tucson Citizen reporter who weighed in on Locked Inside episode 2.
Kornman is talking about Christopher Lambeth who was sentenced to 25 to life at the state hospital for killing his grandparents. Instead, after nine years in the state hospital, he got out, and started living in the community again. Records indicate he'd been living in a group home for a few years before he was arrested and accused of killing Steven Howells at Tilda Manor in April 2021.
"In talking to the friends of the grandparents and the deputies who handled the case, this is a guy that probably needed to be hospitalized for the rest of his life," Kornman recalled. "Because of his mental illness, he couldn't be trusted to take his own medication. He needed to be supervised 24/7."
Kornman wrote multiple reports on Christopher Lambeth and the aftermath of his grandparents' deaths. She had no idea he'd been arrested and charged with murder again or that he'd even been released from the Arizona State Hospital until 12 News reached out to her last summer.
"It doesn't sound like they've dug very deep," Kornman said, referring to the state's Psychiatric Security Review Board. "And it also sounds like they ignored the brutality of the murder of his own grandparents, who had been taking care of him almost full time for a couple of years before he killed them. So, I think there was a lack of not understanding of how sick he was, but I think the state board dropped the ball."
'He takes care of himself completely.'
Christopher Lambeth's 25 to life sentence to the Arizona State Hospital meant that the PSRB had to approve his every move for the rest of his life, unless he petitioned against that after 25 years.
He was first sentenced to treatment in 2007 and had his first hearing in front of the PSRB in 2009. At that point, the Board ruled he wasn't well enough for any privileges at the hospital.
By 2010, meeting minutes show that that changed. At that point, Lambeth was granted more freedoms on hospital grounds and could eventually get passes to go off hospital grounds for things like a family visit or a doctor's appointment.
It stayed this way until the end of 2016 when meeting minutes show Christopher Lambeth was approved to live in the community, meaning he no longer had to live at the state hospital, even though he was still under the PSRB's watch. His release required 24/7 supervision at a residential facility and required he stick to all of his medications and an outpatient treatment plan.
Christopher Lambeth's conditional release letter:
It seemed that first he was released to the Tucson area and at some point later he was moved to Tilda Manor, although the minutes don't say exactly when he moved into the Gilbert group home.
In September 2017 he went before the Board again, about nine months after he'd been approved to live in the community.
In audio recorded from that meeting, the Chair of the Board explained why Lambeth was there. Lambeth's treatment team was asking for less supervision, based on all the success he'd been having in his 24/7 setting. Christopher Lambeth's sister declined to talk with 12 News about her brother, but she did speak out at that September 2017 PSRB hearing on her brother's behalf.
She told the Board that "his progress has just been phenomenal," and that "he takes care of himself completely."
The audio from the meeting detailed that Christopher Lambeth had a job at an Amazon warehouse in Phoenix and that he played ice hockey on a rec team at a rink in Tempe. His attorney told the Board that he could go to a baseball game with Christopher Lambeth or eat lunch with him.
One Board member asked if there were any concerns for his overnight behavior if he were to be in a place with less supervision. His treatment team told the Board they had no concerns that Lambeth would act out with less supervision and ultimately the Board approved him to move to a flex-care facility that would have 15-16 hours of supervision each day.
The changes didn't stop there. In September 2018, just one year later, he was back before the Board again. At that point, he hadn't moved out of Tilda Manor because there weren't any beds available at any of the facilities in the area offering less supervision.
Still, his team was asking for independent living. That meant Lambeth would live on his own but should have had services available to him to continue his treatment.
Audio from that September 2018 meeting indicates all but one Board member approved this move. The Board member who opposed was the Board's Chair, Dr. James Clark. He explained that he'd feel more comfortable if Lambeth moved to a home with less supervision first before living independently. But the Board majority ruled, and Christopher Lambeth was approved to live on his own.
"I don't know what was going on with that guy," said attorney Nora Greer, referring to Christopher Lambeth's fast-tracked approval for independent living.
Greer is a defense attorney who, over the years, said she's represented dozens of people at the state hospital deemed guilty except insane. She said she filled in one time for Christopher Lambeth's attorney during a status hearing, but otherwise never represented him. She is familiar with his case and knows how the PSRB operates based on her own clients' experiences.
"I don't know how he got out," she explained. "I'm kind of surprised."
Moving from a place with 24-hour supervision to a place with none could be a challenge for anyone required to go to meetings, appointments and stay compliant with medications.
"There's always a risk," Greer said. "You can relapse and either, you know, hurt yourself or somebody else. The other thing too is if you're not ready, you can't do what you need to do to be successful."
Each year the PSRB puts out an annual report showing how many people are under its watch, what crimes they committed and how many people were released that year.
It does not detail things like how many murderers are out on release.
The 12 News I-Team analyzed more than two-thousand pages of PSRB files, focusing on nearly 75 cases of people who were released to the community. Within the past five years, we identified at least 13 murderers out on release to the community before their sentences were up, all while they were still supposed to be under the Board's watch.
The PSRB 2020 annual report:
That data included Christopher Lambeth's case. It's possible there could be more murderers out that the Board is still monitoring, but the Board wouldn't break down that information for 12 News.
"A lot of them are going to get out of the hospital anyway," Greer explained. "And they should get started on doing stuff that helps them do better when they're in with the rest of us as opposed to being on a locked ward and bang, you're out the next day. And what's going to happen to you? You don't want to see that with these people."
Just like the PSRB has the power to release people to the community early, it can also take it back. If a person violates the terms of their release, the Board can bring that person back to the state hospital.
12 News asked the Board how often this happens, but it didn't provide an answer. Instead, the I-Team tried to analyze the data we got in a records request.
Most of the murderers we identified hadn't killed again.
However, some of the people on release returned to the state hospital for things like not taking their medicine, using illegal drugs or having contraband in a group home. Some of the minutes don't say why a person was ordered back to the state hospital.
In some cases, others went on to commit another violent crime after their time at the state hospital was up. So, they were no longer under the Board's watch, but it makes one wonder whether their treatment at the state hospital was really effective.
12 News covered a sad example six years ago.
'She did not deserve to have this happen to her.'
On July 25, 2015, Phoenix Police responded to a brutal crime scene. A woman had been decapitated and her pet dogs were severely injured.
That woman was Trina Heisch. The only suspect was her husband, Kenneth Wakefield. They took him into custody after he gouged out his left eye and self-amputated his arm. He was taken to the hospital before he was taken to jail.
In an interview with Trina's mother and daughter in 2015, they told 12 News there were warning signs.
The couple had only been there together for 3 months, according to neighbors, who said they often heard yelling and fighting. Police said they responded to the home 5 times before this deadly call and said Wakefield also had a history with drugs. But that morning nothing stopped him from killing Trina.
"There was something really severely wrong with him," Trina's mother told 12 News in the days after the murder. "She was going to leave him. She didn't have time for that."
Trina Heisch and Kenneth Wakefield met at the Arizona State Hospital.
Both had tried to kill a family member and both were found guilty except insane and both were under the watch of the PSRB, according to the Board's records.
Trina got out first in 2010 after finishing her sentence at the state hospital. Wakefield's sentence was up at the end of 2014, but he got at least two chances to go out and live in the community on conditional release before that.
Both times, the PSRB revoked his privilege and brought him back into the state hospital, according to minute entries. The public records don't say what happened, just that he violated his release orders.
The last time he lost this privilege seemed to be just a few weeks before his sentence ended. He was getting out whether he still needed mental health treatment or not.

"I was never afraid of him," Trina's mother said in that 2015 interview. "Except this last time he got out of the hospital. And it wasn't him. It was totally strange because he wasn't the same."
When Wakefield was released, PSRB records show the board wanted him to continue getting treatment, including ongoing supervision. The PSRB asked the Maricopa County Attorney's Office to start that process, but that didn't happen and it's not clear why.
"I questioned whether or not he was released with the right supports and what he needed to be successful," attorney Nora Greer said.
Greer said she actually represented Trina Heisch while she was sentenced to the state hospital. Greer remembered Trina was artistic and could do really nice water colors.
"And certainly she did not deserve to have this happen to her," Greer said. "I felt really bad. You feel sad about this, about this stuff happening. It should not happen. But it does."
Wakefield was charged with second-degree murder and animal cruelty for killing his wife Trina and hurting their two dogs. He wailed during his first court appearance, where he stood in front of a judge with an eye patch and bandaging where he cut off his arm. Listening in, one can't help but think about his mental health history.
This time he was sentenced to nearly 30 years in prison, not the state hospital. Right now, he's still serving that sentence. His rap sheet shows he's been in trouble while in prison with recent infractions for fighting and aggravated assault on a staff member.
'That's their worst nightmare.'
It's worth noting that some people don't have problems when they're back in the community. After reviewing dozens of cases, the I-Team found that a lot of people try sticking with their treatment plans, showing it's possible to remain in stable remission.
Sometimes there are tears of joy when people deemed guilty except insane were approved for another level of freedom. Family members sit in on Board meetings and show their support. Attorney Nora Greer's seen success, too.
She recalled one Pima County client in particular whose Board term ended last year. She said he's been staying sober, living with his family and running his own business.
"I've worked with clients who've done really well," Greer said. "You know, they did everything the Board asked them to do, but there aren't a whole lot of those people."
These changes can also go wrong, which is why each Board decision matters so much.
"Human behavior itself sometimes is not that predictable," Greer said. "Sometimes people do behave in surprising ways."
The Board can't predict the future. But were members doing everything they could to at least come close?
Because the Board was created by a state law, the closest thing it has to oversight is the state legislature, which could change the law and therefore impact the Board.
"I think the Board members do good work, make reasoned decisions, and are very careful to make sure the public is kept safe and protected," said the Board's Chairman, Dr. James Clark, in a November 2019 state Senate hearing.
The state Senate was trying to determine what to do with the Board after a state audit in 2018 found the Board was making decisions with inconsistent data, like mental health reports lacking "sufficient details."
Because of this, the audit claimed it was hard for the Board to make timely and consistent decisions.
The PSRB 2018 state audit:
The Auditor General laid out suggestions on what the Board could fix like creating a set of rules, policies and procedures to follow, and requesting help to publish hearing and decision orders to reduce errors.
The Board claimed it did fix the problems and the state Senate approved the Board to run for another 8 years.
The PSRB declined to talk with 12 News about the Christopher Lambeth case or any follow-up questions.
"What's happened is that they let somebody out, he wasn't properly supervised, and he went out and (allegedly) committed a homicide," Greer surmised. "You know, to them, that's their worst nightmare."
A reminder that Christopher Lambeth is facing a murder charge in the death of Steven Howells. He pleaded not guilty to the group home killing and is awaiting trial.
Life doesn't always mean life
It's not just people deemed guilty except insane who have to face the PSRB.
Janine Rodriguez has seen firsthand how the Board operates—and it's not because she wants to. Back in 2010, she said spent the holidays with her family, including her 34-year-old brother Adam Cooley. It was a cheerful time, like the holidays should be. Until her brother went to work the night of December 26th.
Cooley worked security at a strip club in Phoenix.He just switched to man the front door that night when police say a guy inside the club walked outside, beelined to his car, pulled out a gun and started shooting. The shooter hit four people, killing two, including Adam Cooley.
"I don't really like to think about that because he was so quiet and the chaos surrounding his death really hurts my heart because he didn't live his life in chaos," Rodriguez said.
Ever after all these years, it's hard for Rodriguez to think back to that day. To think about the way her brother's life was taken and the person who pulled the trigger.
Phoenix Police discovered the shooter was a man named Gavin McFarlane. He had a history of mental illness and reportedly wanted to see if he had what it took to kill people.
The I-Team's investigation into the PSRB and Adam Cooley's murder:
McFarlane pleaded Guilty Except Insane. And like everyone else who takes that plea, McFarlane didn't go to prison. Instead, he was sentenced to life at Arizona's state hospital. But life doesn't always mean life.
Just a few weeks after Christopher Lambeth was arrested and charged with murder at the group home, Gavin McFarlane's treatment team requested he get passes to go into the community. He'd have to be supervised if he left, but it's the first step of many before the Board can approve a full release.
Janine Rodriguez and her family stepped up, joining in on the PSRB meeting, expressing their concerns that this killer should not be released under any circumstance.
In audio from that meeting, an attorney with the county echoed the family's concerns, accusing the state hospital of copying and pasting reports to try and release people.
The shooter's team tried 6 months before this to get him privileges, but at that point the Board ruled he wasn't well enough to get out. Yet, his team was making virtually the same case again.
"How is it possible that an individual that committed his offense at the end of 2010 spends 10 years without any improvement, well with limited improvement he had as of last September, and then now all of a sudden is miraculously all better?" the attorney for the county questioned during the meeting. "That is not believable."
McFarlane's attorney denied the accusations, saying the reports repeated themselves because things didn't change meeting to meeting. But to Cooley's family's relief, the PSRB voted to deny McFarlane's conditional release—at least for now.
His team can continue to push for privileges and his victim's family will have to face this horrible case over and over again.
Christopher Lambeth's case didn't have the same kind of intervention.
Lambeth had reservations about living on his own
Christopher Lambeth's last Board check-in was in August 2020, about 8 months before the group home killing.
Although Christopher Lambeth had been approved for independent living nearly 2 years before, he still hadn't left the group home Tilda Manor. He was still under around-the-clock supervision and had been since he'd been released from the state hospital more than 3 years before this. His treatment team explained it had been tough to find a place for him to live.
In audio from that August 2020 hearing, one of Lambeth's treatment team members said Lambeth wanted to stop taking one of his antipsychotic medications, something he'd been taking since at least 2015 when he was at the state hospital. His treatment team member said it was because of the side effects. She goes on to say that the nurse practitioner who prescribes Lambeth his medications was reluctant to take him off and asked the Board to help make a decision.
In Locked Inside episode 2 we revealed that Lambeth told detectives he wasn't on his medication when he killed his grandparents. Changing his medications seems like it should be a serious conversation.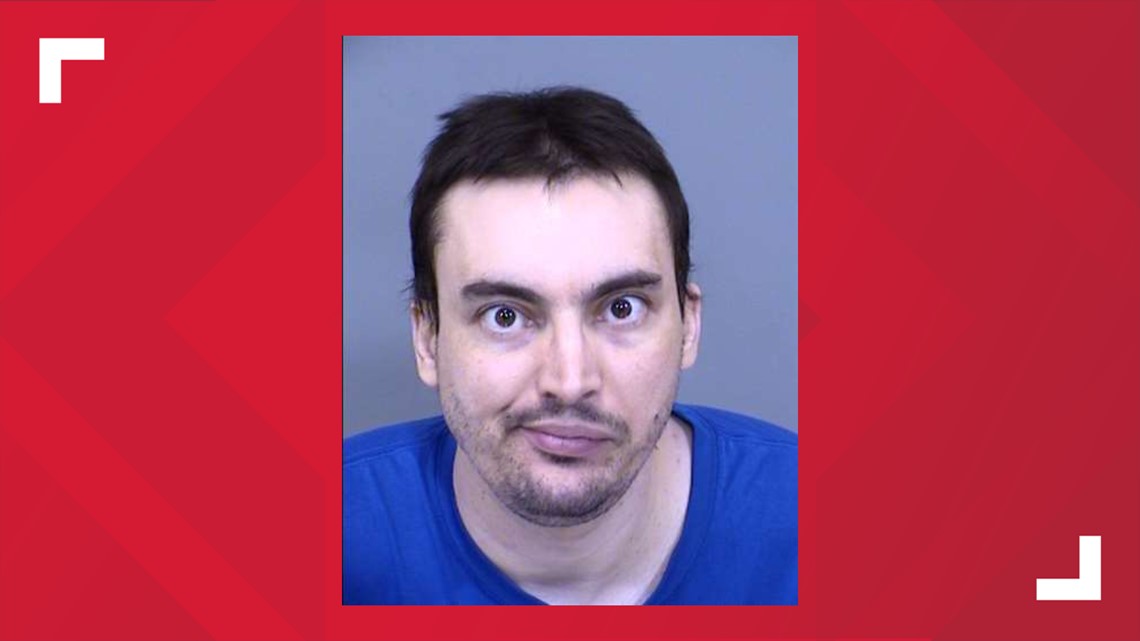 The Board's Chair explained that it wasn't their call to help make that decision because they're not involved in his care. But another Board member recommended Lambeth not move to another level of care if there is a medication change made "to make sure that medication change does not come with compensation of his current mental status and the fact that he's quite stable."
At that point in the meeting, the Board questioned why they approved Lambeth for independent living. One of Lambeth's treatment team members weighed in again, saying he had reservations about living on his own.
In the 14-minute hearing, no one seemed to ask Lambeth directly what he wanted to do. There was no discussion of any risk assessment. It's possible there was a recent risk assessment in Lambeth's confidential files, but 12 News can't know for sure without the PSRB answering questions.
Attorney Nora Greer retired over the summer in 2021 and had to turn over all her PSRB cases to whoever else would be taking over her contract. When asked if she had faith in the state's mental health care system, she didn't hesitate with her answer.
"No," Greer said. "Of course not. I don't think it works really well. We don't put the resources where we need them.
"I don't want to say everybody in there is acting in bad faith because I do think there are people in there who care and really want this stuff to work better," Greer added. "I think a lot of it is resources. We don't put resources towards what we want to do. So, of course, it's not going to work really well."
And it's not just the Board facing criticism.
You can catch that part of our investigation in the next chapter of Locked Inside: Sheltered wherever you listen to podcasts starting on May 3, 2022.
Anyone working with or representing Tilda Manor declined to talk with 12 News at this point in our story. Christopher Lambeth's sister declined to talk with us for this series. Christopher Lambeth's attorney at the time of this recording did not respond to our requests for comment. The PSRB declined to comment.
Chapter 4
:
Sheltered
Lisa Lomeli can still picture the house. How it looked. How it smelled.
"Imagine a rental house that's never been really taken care of," she said. "And you have loads of people living there that don't take care of anything. That's what the inside of this house looked like. Everything was worn, everything was old, stained, dirty. Like you could clean it a million times and still—just dingy. Very, very, very used."
Not a very good rating, especially for a place her son was calling home.
"Plus, you know, you've got people with anger issues," Lisa said. "And there's holes and this and that. So, you don't want to put a ton of money into it. But it was just the bare bones."
This home she's describing is the Tilda Manor group home on Wildhorse Drive in Gilbert, Ariz. Staying there was supposed to help her son with his behavioral and mental health concerns.
"All it did was make my son lie and scheme and manipulate to get himself out of there," she said. "He hated it so much."
And she never would have imagined that she and her son would unknowingly be exposed to a convicted killer.
Living at Tilda Manor
Lisa never planned for her son to live in a group home.
"I was hoping for a safe, comfortable, somewhat warm environment where he could learn life skills," Lisa said. "Anger management. Where he could get, you know, the counseling and the information he needed to kind of start his adult life, kind of on his own since at the time he wasn't... allowed to come back to my house."
We're not naming her son to protect his privacy, but we can say he's in his mid-twenties. And we have Lisa's permission to share what she said happened.
"He's got a few diagnoses," Lisa shared. "He has high functioning autism, ADHD, bipolar disorder, which he was diagnosed with when he was 10. So, he's had it for a long time. But as he got older, he got much more aggressive. And I had to call the police quite a few times. He tried to hurt himself quite a few times."
But in June 2019, he didn't just hurt himself.
"On Father's Day, he just completely lost it," Lisa said. "And he ended up breaking my arm, giving me a concussion. And so that was it."
Her son wasn't charged, but a police report showed he was taken to a hospital for a psych evaluation. And after that, he was court ordered into outpatient treatment. Lisa said the court also ruled he couldn't live with her because he hurt her, so he was placed at the group home Tilda Manor.
"He was done the minute he walked in," Lisa remembered. "But he knew he didn't have any place else to go, I didn't have any other place to put him. This was our first time with him as an adult in a government program. And so, I wasn't sure what was available to him and what he could do. So, I was relying on his team."
Lisa said her son was receiving benefits for what the state calls his "serious mental illness," or SMI. And typically, that's how a lot of people come to live in these residential facilities, or group homes. State and federal programs will pay facilities to take in the people that are receiving the benefits.
"It wasn't the support that we expected," Lisa said of TIlda Manor. "It was supposed to be a learning experience to help him get stable."
Her son had a rough time transitioning, but he did make a friend on the inside. This friend was almost like an older brother.
"He helped my son navigate," she said. "'Hey, don't talk to him that way. That's just gonna make things worse.' He really gave my son some good advice."
That friend was Christopher Lambeth.
Lisa learned through our news coverage that Lambeth, who helped her son in this tough situation, was arrested for allegedly killing someone else in the house.

"Unbelievable," Lisa shared. "I know Chris. I've spent quite a bit of time with Chris and he was one of the most mellow, even-tempered fellows there."
Lisa would try to visit her son in the group home as much as she could, and oftentimes that would include visiting with Chris. She'd take them out on walks and bring them around her other kids. And she said staff would let Lambeth go with her on these outings.
Lisa and her son had no idea Christopher Lambeth was a convicted double murderer after brutally killing his grandparents more than a decade before.
"I spent a lot of time with them," she said. "And never, never, never, never, in my wildest dreams, would I have ever, never crossed my mind. He'd be the last person that I would have thought would have done something like that."
It bothered her a lot that she didn't know this about Christopher Lambeth. She understood some things were supposed to be private when it came to residents in the home. It's not clear what Tilda Manor's policy is on disclosing other resident's histories, but Lisa wished the staff would have given her some sort of heads up.
"I needed to know," Lisa shared. "This person has a history of, you know, violent behavior. No, he didn't have to tell me what it was. They didn't have to. But then I could have made the choice myself."
'Clients are very unpredictable.'
At the time of publication, the owners of Tilda Manor or anyone representing them didn't agree to talk with us for our series Locked Inside.
However, through public records, the 12 News I-Team was able to track down 23 people who at one point in time over the past few years worked at Tilda Manor. Some of them did not respond or declined to talk.
One woman even said she'd been instructed by Tilda Manor leadership not to talk with a reporter.
But a former manager at Tilda Manor who we're identifying as John, was willing to share what he remembered.
He said he worked at Tilda Manor for six years. He said he started as a behavioral health technician and then worked his way up to a manager with duties like quality assurance, where he made sure the homes were clean and records were kept straight.
"It was great," John said. "Like I said, I stayed there for six years. If the place is not great and cannot be there for six years. So, it was great. Good work and experience."
He said he left in 2020 so he's no longer working at Tilda Manor. But from his view, everyone with the company was always trying their best.
"Mental health," he said. "That was what we sign up for. Clients are very unpredictable."
By clients, he means the people who are placed to live at the home, people like Christopher Lambeth or Lisa's son. He said most of the residents come to the home from the state hospital or other hospitals with psychiatric wards. Insurers like Medicaid or AHCCCS could reach out to Tilda Manor and provide the prospective resident's case file.
Then, he said, Tilda Manor would screen the person by checking things like their diagnoses, behaviors and medical records. If it's a fit and there's a bed available, the person could be placed at the group home.
John said they don't check to see if a person would be compatible with other people in the home. So, it's possible someone placed there after a violent incident could be living there with someone who was not violent.
Records indicate it's possible someone could also be transferred out of the home if a problem came up while a person was living at the house.
Police records show Tilda Manor on Wildhorse Drive has capacity for 10 beds, meaning 10 residents. And when it comes to around the clock staffing, John said they would have a 1:5 ratio. If a home had more than five residents, there should be at least two staff members there.
These staff members are usually behavioral health technicians, or people who are supposed to help give out medications, help residents with cooking, cleaning, preparing for appointments and other parts of their treatment plans. John said they would train staff in mental health, substance abuse and how to deal with clients in different situations, like what to do if a person was having a violent episode.
"They're supposed to know what's going on so you can watch and see any change in behavior or anything," he said.
Lisa said she saw discrepancies in staffing when she would visit her son in the home.
"During the day they had anywhere from one to four workers there," she remembered. "But a lot of times they were on their phones or they were clustered together watching TV. They pretty much just let the people do what they wanted."
Lisa also recalled a time when her son needed treatment for a skin condition. She said the home wouldn't provide transportation to a hospital, so they told him to call his mom.
"The woman working said, 'I can't leave,'" Lisa said "'I can't leave less than two people here. So you're going to have to find your own way. Have your mom come pick you up.'"

But Lisa didn't live close by. She said her son wound up taking an ambulance to the hospital. After he was done with the visit, he called the staff at Tilda Manor who told him again they couldn't give him a ride, according to Lisa. She was floored. The whole point of having him in a home like this was for people to watch her son and make sure he was sticking with his treatment plan—not leave him hanging when he needed a ride.
"So, I found it very odd then that I would go there and sometimes there'd be only one worker there," she said. "Because one of the workers had to run out and go pick her children up from school, or whatever. So that wasn't consistent either. When they felt they needed to do it for themselves, they would go. But when it was not convenient for them, they couldn't help."
At this point, Lisa said she wasn't her son's legal guardian. He was an adult and Lisa said his treatment team from the state were the ones to make decisions about his care.
She said her son's final straw was when he had an incident with a resident that prompted him to report a complaint to Adult Protective Services. Days later, she said her son was moved to another home.
12 News asked APS about this, but they declined to answer questions, citing privacy laws.
"And I would say probably creates an environment that could be unsafe for you know, the workers, but also the residents," Lisa said.
'We are not qualified…'
The 12 News I-Team did speak with one other former Tilda Manor employee who wanted to remain anonymous.
She said she worked at Tilda Manor for about three years and would rotate between all of Tilda Manor's five houses based on staffing needs.
In her role she said she'd serve residents their medications, drive them to appointments, and make sure they kept up with hygiene. They were supposed to help build independent living skills. She remembered being called in to cover shifts a lot and often felt overworked and overwhelmed.
She'd never worked in this field before and learned a lot on the job on how to care for people dealing with mental illnesses. She said they did get training on how to handle incidents with residents.
But talking about it and being face to face in a situation are two different things.
"Do this, do that," she remembered.
This former employee said there were always at least two staff members working, sometimes three or four, and always two overnight. But she admitted that sometimes she felt she didn't have the right training to handle this job and that she felt she wasn't qualified to handle certain behaviors or diagnoses.
"We are not qualified to manage it," she expressed.
Sometimes she said a resident would tell her they wanted to kill themselves and she wouldn't know what to say. She said she'd do all she could to make a situation calm, but things could escalate quickly.
She remembered one time, when a resident came back from an outing. She was pregnant at the time and out of nowhere, she said the resident tried to punch her. He wound up hitting the wall instead.
That scary situation and the hectic schedule were some of the reasons that ultimately led her to quit her job at Tilda Manor.
"In a normal household, those situations wouldn't come up," Lisa Lomeli said. "But when you're in a situation where you have a bunch of volatile people, all together in a small place. And even just one of them by themselves could be volatile and difficult to deal with. But when you have a whole bunch of them together, and you don't know how to do any of this stuff, then situations just escalate. And it's just not enough. Not enough help."
When John thinks back on his time at Tilda Manor, he felt he and the other staff members really made a positive impact. He said he saw a lot of people go through their programs and step down into lower levels of care or even independent living.
Again, no one who currently works at Tilda Manor would talk to us, so we've never been able to ask them about any success stories. John assured us that there were some. But as he said before, the people living in these homes can be unpredictable.
John explained that if a person was being violent or a situation got to a point where a staff member couldn't handle it, protocol is to call 911. They weren't allowed to lay a hand on the residents.
"And if, if you're a tiny little woman or man and you don't have any skills in breaking up fights or walking somebody through a mental breakdown, or somebody that's having a seizure, and all you can do is dial 911, your job is going to be so, so incredibly hard," Lisa Lomeli said.
'How did they let this happen?'
Both John and the other former employee we talked to remembered Christopher Lambeth. They also knew his background, how he killed his grandparents.
John and the other former worker told us Lambeth was a model resident. He always took his medications. He'd help clean around the house. He'd play hockey. He'd visit with his sister. He didn't have any angry outbursts. He seemed content.
"I was shocked," John said, of learning Christopher Lambeth was accused of killing Steven Howells. "Because Christopher is one of the oldest clients there. I've worked with him, he was respectful. He did everything [he] was supposed to do."
John also said he talked with some of the staff after the killing and was told Christopher Lambeth was supposed to move out that day, but wasn't ready to leave the home. It was the same thing we heard at the PSRB meeting. And the same thing police suspected when they walked through the house after it turned into a crime scene and noticed his room wasn't packed up.
"I still think there's no way Chris would have done something like that without some huge mitigating factors," she shared. "I don't know what they are. I can guess. But I was floored. So surprised. I want to go see him. 'Chris, what happened?' He calls me mom. I'm just still—how do they let this happen? That's what I want to know. How did they let this happen?"
From Lisa's view, this home was set up to fail.

To her, there was a disconnect in how the staff were trained, how they communicated, how people were placed there, how Tilda Manor ran the house.
"I don't want anybody else having to go through this," Lisa shared. "Whether they flip out and do something terrible or whether something terrible gets done to them."
The 12 News I-Team tracked down both of the employees working the morning of the killing at their homes back in September 2021. At that time, both were still working for Tilda Manor and both ultimately declined to talk with us.
A state investigation later found that those two employees did break a very big rule. And that wasn't only problem going on inside that house.
You can catch the next part of our story in the next chapter of Locked Inside: Safe Space starting May 10, 2022, wherever you listen to podcasts.
Anyone working with or representing Tilda Manor declined to talk with 12 News at this point in our story.
Christopher Lambeth's current attorney did not respond to any of our requests for comment at the time this story was published.
Chapter 5
:
Safe space
Like most of his neighbors, Chris Lineberry woke up to a street filled with police cars on April 12, 2021. He lives down the road from the Tilda Manor on Wildhorse Drive in Gilbert, Arizona.
"Seeing eight police cars and coroner's van and, you know, the medical inspector and all those other people at a house for the whole day," he explained.
He knew Tilda Manor was a group home - but once he learned someone was killed inside, he was stunned. And he had no idea Christopher Lambeth, someone with a double murder conviction, lived down the street.
"I obviously am concerned about the safety and well-being of me, my family, our neighbors, but also the other residents who live in that home," he shared. "The fact that somebody who was convicted of homicide twice was put in a residential area 500 and some feet away from a school is really disturbing to me."
He's referring to the elementary school around the corner from Tilda Manor. He also pointed out that a lot of families in this neighborhood have kids.
"And it's terrifying," he said. "I mean, you know, we have kids all up and down this street. I think about people who are more vulnerable. And obviously, some of the other individuals who live in this home are vulnerable, and what was in place to keep them safe? You know, my issue is not with the residents. It's with the way that this home was run. And the fact that this happened, and nobody in the neighborhood knew that there was somebody with that kind of record living there."
It bothered him that somehow a killing happened and it seemed like no one was doing anything in the immediate aftermath. So, he started making calls. His HOA. The Mayor's office. The state health department. His state representatives.
He read Gilbert's town code line by line and found that the home could potentially be violating two rules: one, stating that group home signage can't be visible from the street, and another, stating that the group home shouldn't house any person who could be a direct threat to the health and safety of others.
Other neighbors echoed his concerns.
Days, then weeks passed, and they weren't sure what to do next. It seemed like residents were allowed to move back into the home in the hours after police left the crime scene. And from the outside looking in, everything seemed to be operating like it was before.
"There's got to be accountability," Lineberry stated. "In a neighborhood with an HOA, you can get yourself into trouble if you don't pull your weeds or take your trash can in early enough."
The ball is in the court of the people who make decisions…"
In an effort to exhaust all his options, he wrote down his concerns and prepared to make some remarks at the next town council meeting on the first Tuesday in May.
"I've never spoken out at a town council meeting," he started, as he addressed Town Council. "I say that to let you know how important this issue is to me. I live just down the road from the group home where a man was bludgeoned, stomped, beaten and strangled to death…"
He continued to share how the details of the killing released by police impacted him and his neighbors.
"This shouldn't be happening," he closed. "There's direct violations of Gilbert zoning ordinances and they should be held accountable and shut down. The ball is in the court of people who make decisions on these kinds of matters and I believe that would be all of you to a certain extent. So, thank you for the opportunity to share my concern."
The five town council members, mayor and vice mayor are not allowed to comment on the matters brought up during the public comments section. But 12 News went and spoke with Gilbert Mayor Brigette Peterson after the meeting.
And it turned out, she was just as frustrated as Chris and his neighbors. She said her office had been fielding concerns after the killing, but her hands were tied. Even though it's part of Gilbert's town code, she said it should be the state ensuring rules are followed as it's a state-licensed group home.
"They should be shutting the home down in my opinion," she said after the May 2021 meeting.
Her position hadn't changed in September 2021 when she sat down with 12 News for an interview.
"I would like to see this home closed down," she said. "I think that when you have an issue to this extent, in a recovery residence like this, there should be no question that it should shut down. And if the owner would be willing to do that, I would be very pleased with that."
The owners are listed as Samuel and Grace Ashu in Arizona business records.
The records show Grace Ashu registered Tilda Manor, Inc as a business in 2003 as a domestic nonprofit organization.
She's listed as the president, Samuel the vice president. They're both listed as directors of the five Tilda Manor group home locations. There were three in Gilbert and two in nearby Mesa. All were licensed as behavioral health facilities by the state.
Grace and Samuel Ashu declined to talk with 12 News when we asked them for a comment in the days after the group home killing.
In the months that followed the murder investigation, 12 News reached out to Tilda Manor multiple times through email and phone and no one ever agreed to talk with us for this series.
And the murder investigation at Wildhorse Drive was just the tip of the iceberg when it came to police calls at Tilda Manor facilities.
High volume of police calls
There are more than 80 behavioral health group homes in Gilbert, and according to Mayor Peterson and police data, Tilda Manor is in the top 10 list when it comes to police calls. In a records request, 12 News obtained call data from Gilbert Police from 2017 to September 2021.
The Wildhorse Drive location had 91 police calls over that period of time, coming in at number 8 in the top 10.
Another Tilda Manor location in Gilbert ranked even higher, with 110 calls over the 4-year period.
A different company, with four group home locations in town, took the top two spots. All of that company's locations combined had a total of 650 police calls over a 4-year period, averaging more than three calls per week.
"And anytime the PD is spending time at a home like this, they're not able to be out on the streets for other things that are going on in our community," Mayor Peterson said. "And so, it's always taxing on our resources for them. And I don't like when they know these homes by heart. they shouldn't have to know these locations like that. And it's just an unfortunate situation, that we have bad actors in some of these businesses."
The 12 News I-Team pulled Tilda Manor's call data in Mesa to compare.
Mesa police turned over their records from 2018 to May 2021. In that two and a half year time, Mesa Police responded to the two Tilda Manor group homes a combined 176 times.
Some of those calls were dismissed, but others turned into investigations.
The majority of calls are missing persons cases.
In one case, according to the police reports, a man with bipolar disorder who had manic episodes, was reported missing four times in one week. One of those times, reports say he didn't return to the home until the next morning.
Another example includes a woman diagnosed with schizophrenia who was reported missing four times in one year. In one of those instances, Grace Ashu, the company's owner, told police she didn't report it for an hour because she didn't realize the woman was missing.
And another time, a staff member watched the resident walk away, telling police she couldn't leave the other residents to go after her.
This lines up with what a former Tilda Manor staff member who spoke out in Locked Inside episode four, told 12 News. He explained that staff weren't allowed to touch the residents, according to Tilda Manor's policy.
Other Mesa police records since 2018 show cases of violence, including one resident arrested for attacking another and another case where a resident punched a staff member in the face.
Once, a resident was rushed to the hospital after trying to kill himself with a razor given to him by a staff member.
These same types of calls were the ones being reported at the Wildhorse Drive Tilda Manor in Gilbert, much to Mayor Peterson's dismay.
"In this home specifically, it was a mix," she said. "There's been attempted suicides, there's been fights, there's been mental health issues."
Gilbert police records show that there were two calls for assault at the home less than a month before Steven Howells was killed. Neither involved Christopher Lambeth, but the first call came in March after a resident allegedly punched a staff member.
The very next day, that same resident reportedly assaulted staff again and then assaulted an officer when Gilbert police responded, according to the reports.
About two weeks after Steven Howells' death, police were called to that home again after a resident went missing. That report said a staff member told police it looked like the resident used a chair to get over the property's fence.
"It doesn't seem like a very safe environment," said neighbor Chris Lineberry. "To me, that's a sign that there's something bigger happening there. And the residents who live there, obviously, many of them have issues, but they need help with those issues."
Questions about inspections
Arizona's Department of Health Services said there are around 3,800 facilities under the its licensing umbrella. At the time of this writing, 870 of those facilities are listed as behavioral health facilities for adults like Tilda Manor.
Anyone can start a group home in Arizona so long as they have the space, pass an inspection and write a set of policies and procedures that the state approves.
And if that criteria is met, the state has to issue the license, with very few exceptions.
"For example, if the department has already revoked your licenses in the past and already has a history and you have a history of non-compliance with our rules, we may deny that license," said Colby Bower.
Bower left his job as an assistant director overseeing licensing with ADHS in early 2022, but still held the position when he interviewed with 12 News in October 2021. He oversaw licensing for the things like medical marijuana shops, hospitals and behavioral health facilities like Tilda Manor. ADHS said another person stepped into his role after Bower left.
When we interviewed Bower, he told us he couldn't talk specifics about the murder investigation at Tilda Manor, but could weigh in generally about licensing.
State surveyors are supposed to go out and inspect homes once a year, but that might not always happen. Some facilities are accredited, meaning an outside agency will come and inspect the home instead of the state.
The state typically does not review these results.
The only other time the state would show up to inspect a group home could be if there was a complaint.
"It could be anything," Bower explained. "A resident may not feel like they're getting the right kinds of foods. We may get complaints from family members that may go visit them to say I don't like the environment that they're in right now. It may seem unsafe. And so, we get all kinds of complaints."
The type of complaint determines how quickly inspectors go out and how they respond. Bower said ADHS surveyors are supposed to go out right away if residents could be in danger. But something more minor, like a broken towel rod, might take longer to address.
If the state does find a home to be "non-compliant," meaning they're breaking one or several rules, the state can issue a notice of deficiency or cite the facility. In most cases, facilities will have a specified period of time to fix the problem or problems or potentially pay a fine.
The results of all the inspections done by the state are supposed to be public through a health department website called AZ Care Check. But AZ Care Check doesn't show active investigations or complaints that have been dismissed. The records that are published on AZ Care Check are purged after three years due to retention laws.
So, if a person had a loved one in one of these facilities and wanted to know more or a neighbor wanted to look for potential past problems, the scope would be limited.
A long list of problems
A murder investigation at a group home is one of those times that prompted one of those day-of inspections from the state.
The Tilda Manor on Wildhorse Drive had a few recent inspections before, with a few citations listed on AZ Care Check. Liked a December 2020 Civil Penalty that said Tilda Manor was fined $500 for leaving a resident alone, according to the state's records. Staff reportedly took other residents on an outing and left one resident alone at the house.
The inspection report completed in June 2021, in the wake of Steven Howells' death, was much more detailed.
The state issued citations for 23 violations in all, from little things to glaring problems, according to the state's investigation report.
For example, Tilda Manor was caught advertising services they weren't qualified to provide, like elderly and LGBTQ programs.
At least six of the nine residents living in the home, including Christopher Lambeth, were flagged to be a danger to self or a danger to others, which should have been considered before they were placed at Tilda Manor.
Another resident's file said they served prison time for assaulting an officer, yet they weren't flagged to be a danger to others.
In all, the investigation found that seven out of nine residents weren't screened properly and shouldn't have been admitted to this home.
Neighbor Chris Lineberry couldn't believe what he was reading when he saw a copy.
"And it did result in a danger to our neighborhood," he expressed. "It resulted in a danger to the employees. And it obviously resulted in a danger to the residents because one of them was murdered by another one, allegedly, by another one of the residents there. And when you read that report, it's just damning."
The state found some of the residents weren't receiving proper counseling, including Lambeth, whose treatment plan wasn't even up to date. In the months leading up to Steven Howells' death, Lambeth's behavior started to change. He expressed concerns about moving out, amid pressure from his treatment team. He had reportedly become more isolated. He'd skip meals, stop talking to other people in the home. He stopped going to hockey. Staff said this was because he was sick and had a physical injury.
Notes in Lambeth's file showed he would sometimes have hallucinations linked to dangerous commands and homicidal behavior. Notes said he had signs of anxiety and depression, but there weren't any interventions.
Staff said they didn't bother him because they "wanted to respect his wishes by letting him isolate from others."
The state found Tilda Manor's records showed Lambeth had a decrease in therapy sessions before Steven Howells' death and that Lambeth's medical records showed one of his medications ran out and seemingly wasn't replenished for about a month.
Gilbert Police apparently took some of Lambeth's files in its investigation, so the state reported it didn't have the clear picture when the inspection was done.
Without those records, the state investigator wrote it's not clear how long he went without his medicine.
"I think you can judge a society a lot based on how we take care of people who aren't able to take care of themselves, or who need extra assistance," Lineberry said. "And to allow them to stay in business and allow them to continue to be neglectful and derelict in their duty, as the report says, is really a travesty."
In its report, the state found the two employees working the morning of Steven Howells' death violated group home policy when they left a reportedly dangerous Christopher Lambeth inside the house, unsupervised, with eight other residents.
We reported back in Locked Inside episode one, Murder at Tilda Manor, that these two employees fled after Lambeth allegedly tried to attack them and they got locked outside.
One was a behavioral health technician, whose file said he had a high school diploma and two years of behavioral health experience before Tilda Manor.
The other was a behavioral health paraprofessional who had only been working at Tilda Manor since August 2020. This person's file said he was a teacher from 2015 to 2017 and had a college degree in accounting and economics. Nothing in his file showed he had any experience or qualifications to work in behavioral health.
In fact, the state's investigation found there were problems with nearly all the employee files. Some didn't have documented CPR training, some didn't show that employees were vetted for these roles or got proper training to work in behavioral health.
One of the employees working the morning of the killing told the state they had no training on dealing with residents' diagnoses or recognizing signs of a potential relapse.
And after a review of Tilda Manor's rule book, the state found some of the group homes own rules had been out of compliance with the state since 2013.
Raising the question: How can that be possible if the state was doing regular inspections?
The state's own records show the home was inspected in November 2020, which led to the state citing Tilda Manor for leaving a resident alone. That was less than six months before the killing.
"It can happen for a variety of reasons," Colby Bower, formerly with ADHS, explained.
"If it's an annual inspection, our inspectors are going in there and they're looking generally at things and so they may not see some violation with paperwork for example," Bower said.. "Or they may check for example, five staff records and not all, you know, maybe the facility has 10 staff members, and we will check half of those files. And so we may miss that one staff member doesn't have all the training they're supposed to have. That can happen. So those inspections are really just a spot check."
And if the inspection is complaint-driven, he said inspectors will narrow their focus to the allegation, not necessarily the home as a whole. 12 News asked Bower whether the state was doing enough during inspections.
"'Inspections and being on-site is - it's invaluable," Bower stated. "We have to go out and do that work. But the other piece of it is, really, those complaints drive a lot of what we're able to uncover. And so if there are neighbors or neighborhoods that are having issues with the facility, please let us know, anybody can complain at any time." "
Will Humble, the state's former ADHS director, weighed in in the aftermath of the murder investigation.
"When you look at an incident like this, it's almost never a one-off," Humble said. "It's usually a systemic problem."
He served six years as state health director, meaning he oversaw everything, including group home licensing.
"I mean, you need to have the resources in order to staff up appropriately so that you can follow up on complaints," he said. "And when you don't have those kinds of resources in place, you see it manifested in the kinds of incidents that we're talking about today. In this case, the tragedy of Tilda."
And in Humble's view, the situation at Tilda Manor shouldn't have happened.
"What we're talking about now is the response," he said. "I've always been more interested in prevention. The prevention side is what I was always passionate about. And that means getting the resources that you need so that you have adequate staffing so that you can follow up on complaint investigations. Before bad things like this happen. Once bad things like this happen, you're not just responding to a bad event. You're not preventing the bad event."
To Humble, the licensing department doesn't have the staffing to handle inspections and complaints adequately.
He points to a 2019 state audit that found the state health department failed to investigate some long-term care facility complaints and reports in a timely fashion, or at all. This part of the audit does not detail behavioral health facilities. This is specific to long-term care facilities like nursing homes.
But Humble thinks it still sheds light on licensing as a whole.
"I know that that used to be my job, it was something that I took very seriously," Humble said. "It's a big responsibility... And if you're going to have a big responsibility, you need to make sure that you have the resources to carry that responsibility out. And there aren't the resources right now to do it right."
When we checked in September 2021, the state said it had about 300 surveyors, with around 30 of them handling residential facilities like group homes.
Each of these surveyors might have 90 facilities on their plate, which Colby Bower said was pretty standard.
"We have a great staff and they do tremendous work," Bower explained. "I can't tell you the number of weekends our staff has spent at facilities, late at night, staying there until a dangerous situation can be remediated."
Bower put it to the public, saying the best way for surveyors to get to the root of a problem is for complaints to be specific.
"When we get those complaints from the public," he said. "When they're specific and we can really pinpoint down what the issue is, that is when our inspectors can do their best work and really drill down into what caused the situation."
"When it comes to the health and especially the safety of the residents within the home, that's clearly 100% the responsibility of the Arizona Department of Health Services," Humble said.
Colby Bower had a different answer.
"By Arizona law, it's the folks that actually run the homes," Bower said. "And, you know, ultimately, the licensees are responsible for that. The state tries to provide those minimum safety standards for those licensees to operate under. But really, the care and treatment of those individuals is regulated by a whole host of folks. Insurance carriers, for example, have different standards for their covered lives. You know, there's a whole host of agencies and things that have a role to play here. Our role is really to license that facility and to make sure that the facility is operating under those standards."
One thing Colby Bower and Will Humble do agree on is that revoking a license is a last resort for the state health department.
There are not a lot of places people with serious mental illnesses can go for help in Arizona. The state hospital and psychiatric units at other hospitals have a limited number of beds. Many people wind up in the prison system. Others end up on the streets. For years, Christopher Lambeth's team said they struggled to find him a bed in a different facility, whether he wanted to move or not.
So where is the line? At what point do problems outweigh the positives a group home can bring?
These are questions with no clear answers as the state handles homes case by case.
A push for change in Gilbert
Since the killing at Tilda Manor, Gilbert Mayor Brigette Peterson has been wondering where things could have gone differently.
"I think that group homes have a place in our community," she said. "And I think it comes down to them being operated well."
She's since called meetings with her police chief and the Department of Health Services. They've changed their town policy where police will have to report all calls to group homes to the state.
The state typically doesn't collect this data and police departments don't have to report it to licensing.
"I wanted to know that there are ways for us to help those residents," she said. "And there's ways for my police department to help ADHS at the same time. And maybe even my fire department because they do calls on these residences also."
Lineberry is still holding out hope that the state will step in and revoke Tilda Manor's license.
It was frustrating for him that Tilda Manor could still operate after the killing and that people were still allowed to live inside.
"How did it happen?" Lineberry questioned. "Like, how was an agency given the freedom to house people who they weren't qualified to house? How was there that big of a gap or hole in the system that people were able to fall through? And these aren't cracks. These are wide, wide gaps. And how is it that people were able to fall through those gaps, and as a result of falling through those gaps, man losing his life?"
We asked Tilda Manor if the two employees found to have violated protocol the morning of the murder ever reprimanded. Tilda Manor didn't comment.
As of now, Lambeth is the only one charged in this case.
"And my issue is not with the individuals who live in that home," Lineberry said. "They need help, obviously, that's why they're there. My issue is with the lack of professionalism, the lack of integrity, the lack of oversight."
Lambeth pleaded not guilty to the murder charge in Steven Howells' death. He's set for a trial in June 2022.
You can catch the last scheduled chapter of our story Locked Inside: Intervention starting May 17, 2022, wherever you listen to podcasts.
No one working with or representing Tilda Manor agreed to talk with 12 News at the time of publication point in our story.
Lambeth's current attorney did not respond to any of our requests for comment at the time this story was published.
Chapter 6
:
Intervention
After Christopher Lambeth was arrested and charged with murder in the death of Steven Howells, he was booked into jail. And in June 2021, two months after the group home killing, another charge appeared in the court system for Christopher Lambeth.
At that point he should have been in jail, where he was being held on a $2 million bond.
It was a different case than the murder investigation. This was something new. This was for aggravated assault, meaning something had to happen while he was in custody.
The Maricopa County Sheriff's Office, who runs the jail, has been slow to provide any explanation or any of their public records, but the Maricopa County Attorney's Office was able to release charging documents in the case.
According to the documents, on April 23, 2021, 11 days after the group home killing, Christopher Lambeth was in a holding cell with another inmate, waiting to be transferred. Then suddenly, unprovoked, Christopher Lambeth started "repeatedly punching, kicking and choking" the other inmate, breaking the other inmate's nose and causing trauma to his face, charging documents allege.
"What they teach us in psychiatry is that the best predictor of future behavior is past behavior," explained Dr. Carol Olson. "The best predictor of violence in the future is past violence."
Dr. Olson spent her career working in this field and has been running the psychiatry department at Valleywise Health for nearly 20 years. She couldn't comment on the Christopher Lambeth case specifically, but was able to weigh in on working in the mental health field and where she thinks there could be improvements.
By all accounts, dealing with a mental illness isn't easy.
It's not easy for those experiencing symptoms. It's not easy for loved ones to know how to help. And sometimes it's not easy for those with training to try and help people who are suffering.
"Arizona has a very small number of long-term type of psychiatric hospital beds," Dr. Olson explained. "So, many of those people just end up getting continuously on a round of going in the hospital getting out, often sent to a group home, they don't stay, they're off their medication, their symptoms get worse, then they get arrested for doing something, then they're back in the hospital again and it's a continuous cycle."
It's a cycle that showcases gaps in treatment. Dr. Olson said there really isn't a one size fits all approach.
"If a person is willing to get treatment and has a relatively treatable problem— they're suicidal, but they're cooperating with care—it's usually not difficult to find a hospital bed for them," Dr. Olson said. "On the other hand, if the person is not willing to get treatment, is highly agitated or aggressive, or has medical issues or is demented, for example, and has a severe behavioral disturbance as part of their dementia, it can be very difficult to find a hospital bed for them, that person may end up sitting in an emergency room for days."
Or people could wind up in other scenarios where mental health support is hard to come by, like homelessness or incarceration. Illegal drugs can also play a role.
"Right now, the way psychiatric hospitals are incentivized, they're all paid the same," Dr. Olson said. " It doesn't matter how complex the patient is. So, if you have a more complex patient, either because they're highly violent or self- injurious, or they have complex medical problems, psychiatric hospitals are incentivized not to take those patients. And so those patients often are poorly served and don't spend the time in the hospital that they need."
Issues with access to mental health treatment extend beyond Arizona.
In its latest findings from 2020, the National Institute of Mental Health estimates that 14.2 million Americans are diagnosed with a serious mental illness, including diagnoses like schizophrenia or bipolar disorder.
Of those 14.2 million people, only about 65% received treatment.
There isn't a lot of data on how often someone with a serious mental illness becomes violent. In fact, some studies suggest that people with serious mental illnesses are more likely to be victimized.
Steven Howells' path
By now we've detailed how Christopher Lambeth got to Tilda Manor, but we don't really know how Steven Howells got there.
Steven was married to a woman named Nicole Williams in the early 90's when he first started experiencing delusions. They divorced soon after, both struggling to deal with his symptoms.
In the years after Steven and Nicole divorced, she said they kept in touch—writing letters, the occasional phone call. But after a while, Nicole said Steven eventually stopped responding and he became harder to track down.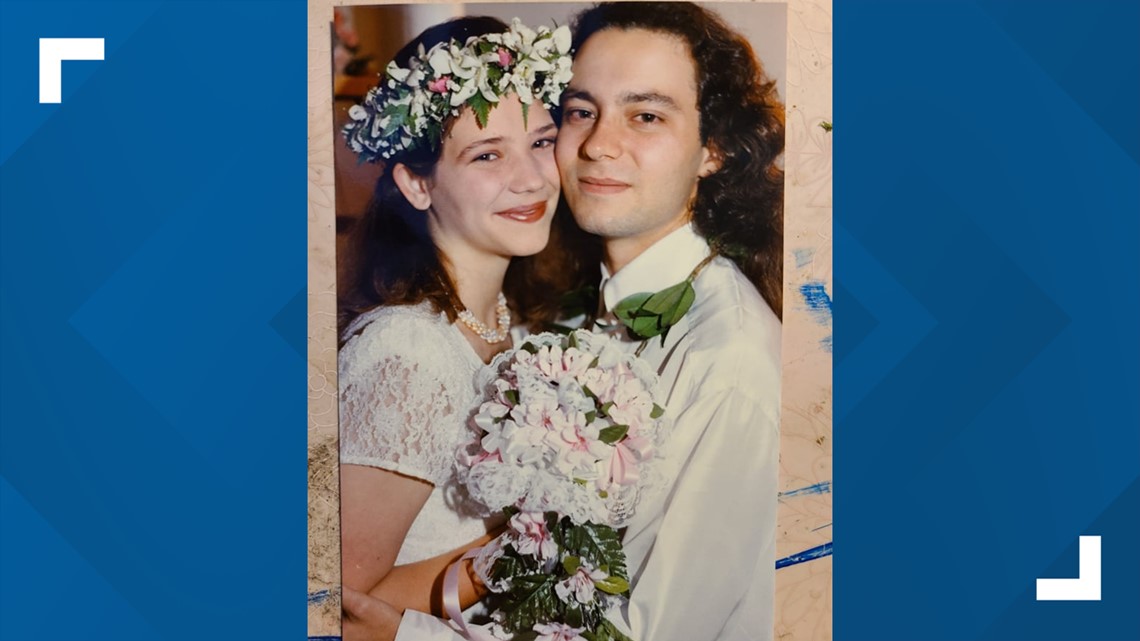 "We were pretty sure he was either in Arizona or in Hawaii," she said. "But when you're in the hospital, when you're dealing with these things, you generally don't have Facebook, social media, phone number put in the phonebook, ways to track people down like that."
Nicole said she'd try and keep tabs on Steven through court records, which is ultimately what we had to do, too. And what we found doesn't show everything, but it does help piece some of this together.
In 2015, court records show there was a notice of eviction filed against him. In 2016, Phoenix Police wrote him a ticket for misdemeanor trespassing in a city park. There aren't a lot of details on the ticket, but the address listed for Steven is part of a campus that provides resources for people experiencing homelessness.
It's not clear why he was there or what happened immediately after that.
More than two years later, a court-appointed guardian ad litem, which is like an advocate, submitted a request in court to get Steven help. By this point, records show Steven had been receiving mental health treatment at the state hospital.
The filing doesn't say when he went to the state hospital or why, but a review in November 2018 stated Steven Howells believed he had been in the hospital for more than a year. His medical report indicated he had limited insight and impaired reality. A hospital staff person said Steven Howells was not a behavioral problem and that most of his issues are related to psychosis or delusional thoughts, like believing government officials were tracking him.
The filing emphasized over and over that Steven Howells needed serious help and should have the county assign him a guardian with mental health authority to make decisions on his behalf.
But then, records show Steven Howells was released from the state hospital in January 2019 and went to a group home.
He was reportedly stable and sticking to a medication plan, but still had delusions that he was involved with the FBI.
The court ultimately denied the request to appoint Steven Howells a guardian with mental health authority in April 2019.
Then the paper trail goes cold again until November 2020, when he appeared before a judge in Phoenix City court.
In audio from this hearing, the judge explained that Steven was in court for that trespassing ticket in 2016. The judge told Steven that he never showed up for the court appearance for that ticket. Steven told the judge he didn't remember the ticket and wanted the case dismissed.
When listening to this hearing, it doesn't sound like Steven Howells had a lawyer with him. He told the judge officers brought him in from an address in San Tan Valley, a city southeast of Phoenix. He gave an address for a behavioral health group home in that area. A home he said he moved into just 3 days before.
"I'm sorry ma'am," Steven Howells told the judge. "I was not prepared to be arrested. I was a plaintiff calling on the services of the police in San Tan and the Sheriff's Department arrested me. And there was nothing done about the defendants. Plural. Who were threatening me to the point of physical provocation."
To be clear, Steven Howells wasn't charged with anything new. It's not clear exactly what he was describing here. The Maricopa County Sheriff's Office said it did respond to a call for service at the group home and took Steven Howells into custody when they realized he had an open warrant for the trespassing ticket.
The judge set another court date and said the court would assign him an attorney. When listening to the audio, you can't help but notice it doesn't seem like the judge is aware of Steven Howell's mental health history or that he could be staying in a group home.
JUDGE: Well, we need to get this matter taken care of because it's in front of us today. What I'm going to do—and you said you have a problem with transportation?
STEVEN HOWELLS: Pardon me?
JUDGE: You have a problem with transportation?
STEVEN HOWELLS: Yes, ma'am. I have a car but it's not at the house.
JUDGE: Okay—so you do have a car. So if I gave you another court date in the future you should be able to get here.
STEVEN HOWELLS: Well, it's not at the house.
JUDGE: Well, you'll have time to work that out.
JUDGE: So if I give you another court date—
STEVEN HOWELLS: I can make an arrangement for a taxi-cab, here and there.
Soon after all this hearing, the trespassing case was dismissed. This was five months before he was killed at Tilda Manor. As for when he moved there, a Tilda Manor staff member told police he'd been there about four months, but there are no records to verify for sure.
'The wheels of justice turn at a glacial speed…'
In October 2021, Steven Howells' family filed a lawsuit against Tilda Manor.
The lawsuit claims Tilda Manor failed to provide services for not only Steven Howells but also for suspect Christopher Lambeth, that ultimately led to Howells' death. An attorney representing Steven Howells' family said neither he, nor Steven's family, could talk with 12 News because the case is still pending.
In court filings, Tilda Manor denied any wrongdoing.
This was also the first and only time someone from Tilda Manor ever replied to the dozens of requests for comment left by 12 News.
An email from someone named Jesse Iglesias, who was a clinical coordinator at Tilda Manor, according to a police report stated the following:
"Tilda Manor is aware of the lawsuit, and intends to defend it self to the fullest. Tilda Manor continues to believe that its staff acted reasonably under the extreme circumstances. Tilda Manor thinks it's unfortunate that a lawsuit has been filed based largely on media reports that don't represent the actual events or situation."
Although Tilda Manor or anyone representing them never agreed to an interview for this series, Tilda Manor was obligated to talk to the state when the health department came to investigate after Steven Howells' death.
In Locked Inside episode 5, we reported that the state's investigation found big problems at the Wildhorse Drive facility, including staff members lacking training or not meeting residents' needs.
The state found that the two staff members working the morning of the murder didn't follow protocol when they left Christopher Lambeth inside alone with other residents.
In June 2021, Arizona's Department of Health Services filed an intent to revoke Tilda Manor's license at the Wildhorse Drive location, much to neighbors' relief.
"Which is a victory not only for our neighborhood, but I think also for the individuals who are receiving care from that home," said Chris Lineberry, a neighbor down the road from Tilda Manor who spoke out and pushed for change after Steven Howells' death.
"They're going to get the care that they deserve and that they need."
In the wake of the murder investigation, he said it appeared residents were able to go back inside that night and continued living there in the weeks that followed. Despite the investigation and the killing, ADHS said Tilda Manor was still allowed to operate all five of its locations.
"The wheels of justice turn at glacial speed," Lineberry said. "And this definitely didn't happen quickly. I'm just grateful that it happened, you know, that they did do a thorough investigation. And as a result of that thoroughness, they were able to put together a solid case to potentially revoke the license."
"Potentially" being the key word there. Tilda Manor asked for a hearing to dispute the revocation and for months kept asking for continuances, which were granted.
As of this publication in May 2022, the state and Tilda Manor still haven't resolved this. The next hearing scheduled for this matter is set for July 2022.
But this case wasn't Tilda Manor's only problem.
One of Tilda Manor's Mesa locations lost its license to operate in October 2021.
The state went to investigate in August 2021 after a complaint that residents were left alone for about 30 minutes to an hour. The investigation uncovered dozens of other problems, including outdated employee records and lapses in protective supervision. One resident told an investigator she contemplated harming herself while the staff wasn't there.
The state also found Tilda Manor installed security cameras inside the house without residents' consent.
Apparently, they wanted to keep a better eye on things after "something happened in another facility recently," which could likely be referring to the killing at the Wildhorse Drive location in Gilbert.
In the Mesa case, Tilda Manor didn't dispute, meaning it lost its license to run the home one month after the state filed to revoke its license. At that point, ADHS said there weren't any residents living inside.
After we learned about this revocation, an attorney representing Tilda Manor in the licensure cases told 12 News over the phone that the company is working with everybody involved to resolve concerns.
The future of Tilda Manor remains unclear.
As of this publication, it's still allowed to operate its other four locations. It's still listed in good standing in Arizona business records.
When we've driven by the five locations this spring, they looked empty, but usually had a vehicle or van in the driveway.
PSRB to be dissolved
Dr. Carol Olson said she served about 10 years on the state's Psychiatric Security Review Board, the same state Board that allowed Christopher Lambeth to go live in the community.
She was actually the Board's chair when he was first approved to live in the community at the end of 2016. But she resigned soon after that and was never part of any of his hearings while he was living at Tilda Manor.
She said she didn't remember Lambeth from her time on the Board. But because of her history, she couldn't comment on his case specifically. She could, however, weigh in on the Board itself.
She remembered Board members would get paid about $30 each day they had a hearing or reviewed material. She also remembered a revolving door of executive directors, who do the administrative work for the Board.
"It's quite complex," Dr. Olson said. "And that was difficult for people to manage who were only in the position for a relatively short period of time. The Board members themselves are essentially volunteers, who, as I said, they get paid very little. And so, they're not going to a board office every day and working for eight hours. Really a lot falls on the executive director as far as organizing things and proposing policies and procedures and making things you know, workable."
Despite that, Dr. Olson said she and her Board colleagues took their jobs very seriously and would often err on the conservative side when it came to making release decisions.
"But let's say the person ends up doing something before anybody is aware that they're deteriorating or not doing well," she added. "It sits poorly, obviously, because nobody wants to feel that they were responsible for releasing someone to the community who later does something to harm themselves or others."
Almost three months after the killing at Tilda Manor, Arizona's governor signed a new law getting rid of the Psychiatric Security Review Board.
Instead, all the guilty except insane cases will be managed by the state's court systems, meaning judges will decide whether or not someone should be released before their sentence expires.
This is how the state operated until the Board was formed in the early 90s. Certain lawmakers and advocates applauded the move back, but Dr. Olson has her doubts.
"I wasn't sure that a judge in a busy criminal court would be able to take the time and have the background in mental health, as many of the Board members do to really make a considered decision about what should happen with that patient," Dr. Olson said. "However, you know, I guess I still feel that way. I still feel I wish the PSRB had received sufficient resources to be able to actually function as it was intended to function."
The change to courts is a big one, but it's not set to happen until July 2023.
In the interim, the Board is supposed to operate with newer, stricter guidelines. The new law did away with one position, so there's now only four people on the Board.
And in early 2022, we learned two more Board members resigned.
At the time of this publication in mid-May, the PSRB hadn't held it's monthly meetings for February, March and April, because it didn't have enough people for quorum. That means all the people deemed guilty except insane who are due for check-ins are waiting in limbo until the Governor's Office appoints new members.
'This is the system that let both of them down'
The I-Team interviewed Nicole Williams, Steven Howell's ex-wife, in September 2021, the week Steven Howells should have turned 50 years old.
"That always has been a guilt that I have carried that I did not stay there and help him more, or find him the help he needed," Nicole shared. "Even though I know now that I didn't have that knowledge base."
She said she went on to become a teacher, with a focus on helping kids with severe mental health issues.
"I will say personally, I have forgiven and I have nothing against Christopher Lambeth," Nicole said. "He is sick. I think this is the system that let both of them down."
A system that allowed Steven Howells to die in a home setting that should have had supervision, that should have been helping him.
"And the two people who were there supposed to be watching I think actually kind of hold most animosity towards," Nicole said. "Working with special needs students, kindergarten through seniors. When they start having issues, you're the one who's supposed to be there to help. And to stop it. And to just walk out and leave. I mean, frankly, I think there should be criminal charges on them. If I did that, as the teacher with one of my students, there would be charges on me. You know, there were several people there in that chain that led to death."
Christopher Lambeth is the only one charged in Steven Howells death. Gilbert Police said it closed its case and didn't plan to submit any more charges.
He's set to go to trial on the murder charge in June 2022. He pleaded not guilty in that case.
He's also facing the aggravated assault charge for allegedly attacking another inmate while in custody. He's had a few attorneys over the past year and his most recent attorney has never responded to our calls or emails.
"I think there needs to be systematic change to make sure these things don't happen again," Nicole said. "But I also think the more awareness there is about mental health. The more it's not just quiet and shunted to the side, and people don't want to talk about it, or they let people lead their lives because they don't know how to deal with it, the more we'll continue to see things happen."
After all these years she's held on to cards and letters from Steven, his words sharing love and humor preserved with care as he fell through the cracks.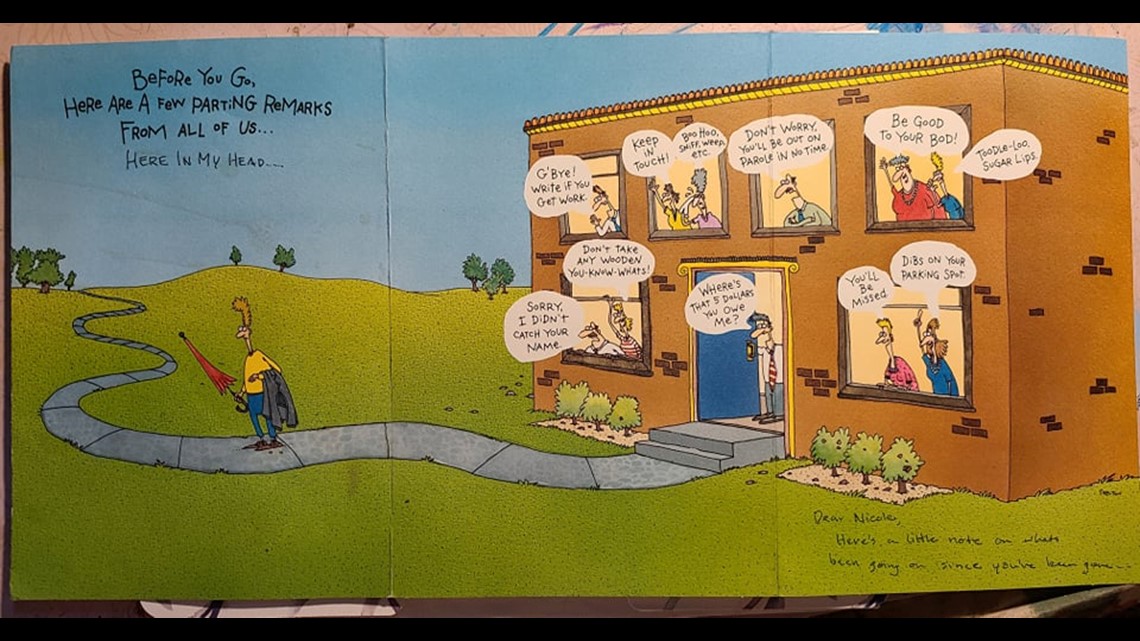 Subscribe now
Locked Inside Podcast: Tilda Manor coverage
Locked Inside, a new 12-News I-Team and VAULT Studios podcast, follows the harrowing and heartbreaking story of Christopher Lambeth and those who crossed his path along the way.