MESA, Ariz. — A Valley woman says her son with severe autism has been abused by staff at the group home he is living in.
Now, she's speaking out after an employee at the group home turned the security camera she installed toward the wall. She then found injuries on her son's body.
"It's terrifying because I'm hearing this and I'm hearing muffled noises and I can't see anything," said Amber Brown.
Brown's 16-year-old son Matt is the teen seen on video.
"Matt has always been very sweet," Brown said.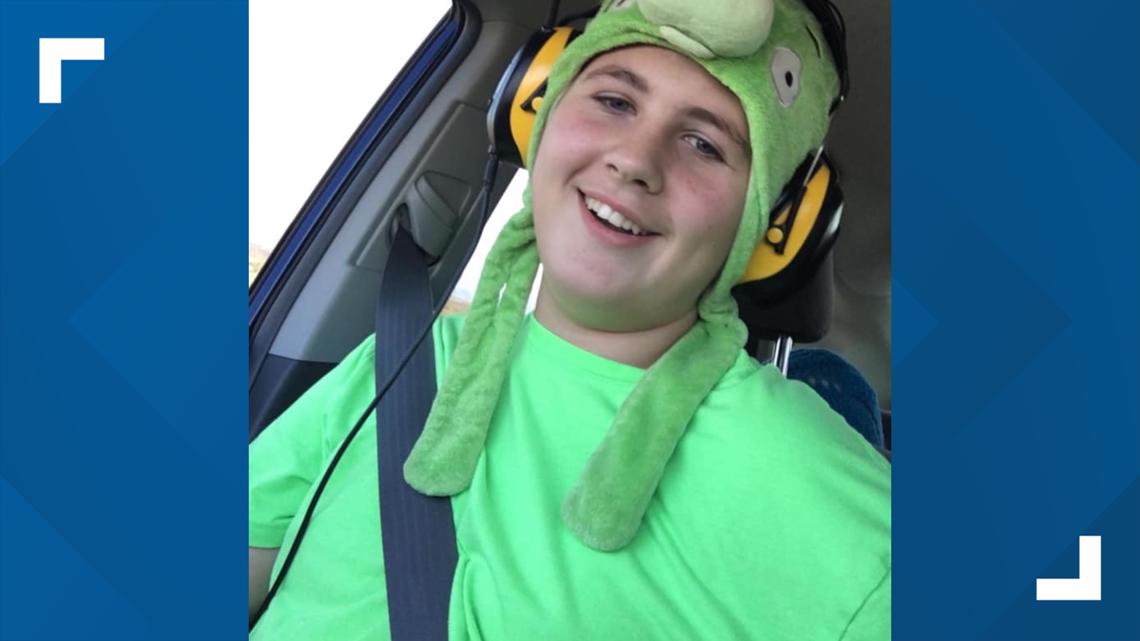 Brown says Matt loves games, technology and kayaking with his family. He was diagnosed with autism when he was just 22 months old.
As he grew older, Brown says he became more aggressive. In the past year, his aggression became too much for Brown's family to handle, so she moved him into a group home.
She says these past months have been a struggle.
On the day Brown saw the video showing the employee turn the camera around, she got in her car and drove as fast as she could to the group home in Mesa, not knowing what was happening to her son.
"I'm driving down the road as fast as I can to the group home, which is 45 minutes away. I have no idea what I'm gonna find there. And sure enough, he's got injuries," Brown said.
When Brown showed up, Matt was covered in scratches. Drops of blood were found scattered throughout the facility.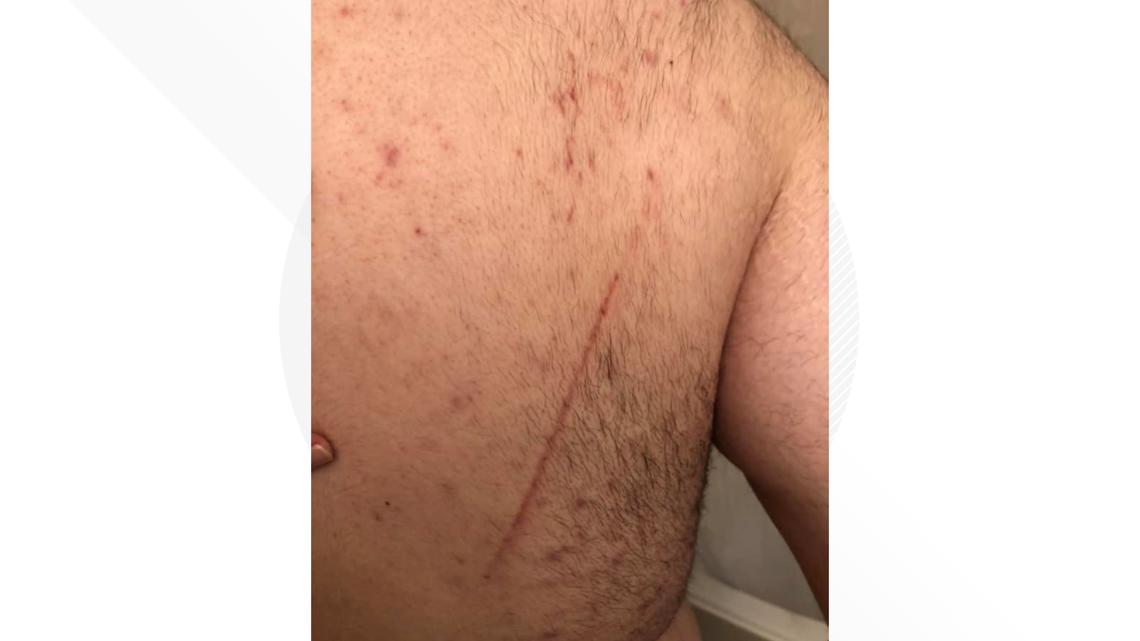 "The worst possible scenarios that could go through any parent's mind are flying," Brown said.
Mesa police are now investigating the incident. So far, no arrests have been made.
Arizona Mentor, the organization running the home, tells the 12 News I-Team they are deeply troubled by the video and have suspended the employee involved.
Arizona Mentor's executive director, Darrell Wright, provided the I-Team with the following statement:
"We are deeply troubled by the video, and our heart goes out to the individual and his family. Our top priority is always the safety and well being of the people in our care. Our standard protocol, which we followed, is to suspend staff pending an ongoing investigation, and we are working with law enforcement on the matter as well.
"We remain committed to the people in our care and providing them with safe, supportive environments that help them live to their fullest potential."
But Brown says this is far from the first incident involving her son.
"I have seven and a half, eight months of this horror show experience," Brown said.
Brown provided the I-Team with dozens of incident reports all involving Matt. He has been at the facility for less than a year.
"It's terrifying. More than it is frustrating, it's terrifying," Brown said.
Some of the incidents document Matt's aggression. Others, however, document alleged neglect and abuse on behalf of the home's employees.
In one case, employees were unable to explain how Matt got a black eye.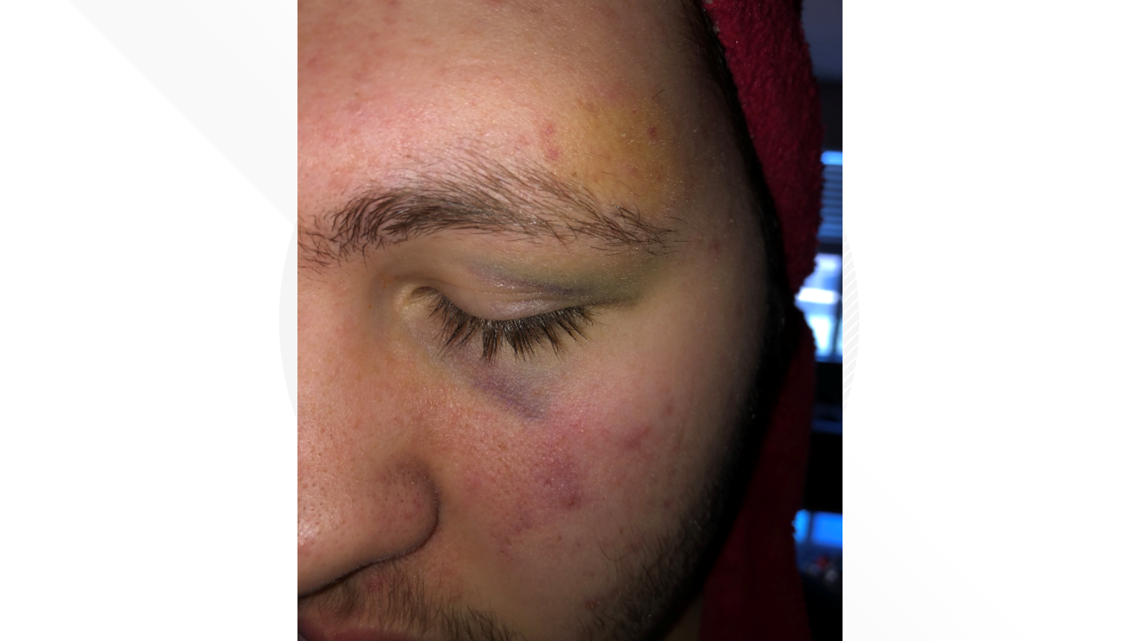 In another case, Matt left the facility in the middle of the night.
According to an incident report, at 3 a.m., Matt "got out through the back sliding door and made his way onto the neighbor's property."
"He could've been shot. He could be hit by a car in that busy Mesa neighborhood. Anything could have happened to him," Brown said.
Brown decided to install a camera in Matt's room and to her horror, it showed other troubling incidents she reported to Arizona Mentor.
Video shows a staff member shoving Matt onto his bed.
In another clip, Matt's T-shirt is completely torn.
And in a separate clip, a staff member is seen climbing on top of Matt then laying on him in his bed.
According to that incident report, "staff is seen touching and shoving [Matt] inappropriately." The report continues to say that police were called and the staff member involved was escorted off the property. An investigation is ongoing.
After this latest video clip, showing the employee intentionally turn the camera away, Brown is demanding change from Arizona Mentor and from Arizona's Department of Developmental Disabilities, the agency that regulates them.
"We should have cameras because kids like Matt can't tell us. He's got very limited verbal skills," Brown said.
In addition to installing cameras to help protect the vulnerable population, Brown says the state needs to step in to fix what she describes as a systemic problem.
"To me, this is a lot bigger than Matt. Obviously I want Matt in a safe place but what about all the other kids who are in these situations too?" Brown said.
Matt has since been moved to a temporary facility.
According to the state's policy, group homes can have cameras installed in common areas. Brown says she has been asking Arizona Mentor to do this for months.
So far, the Department of Economic Security has not provided 12 News with a comment.