PHOENIX — A controversial recommendation is aiming to slow the spread of the coronavirus among Arizona's inmate population. Former judges, attorneys general and other leaders are arguing the state should send non-violent criminals back home.
"It was an issue of addiction and he was never offered any sort of treatment and it escalated," said Zamia Mosman.
Mosman's husband ended up behind bars.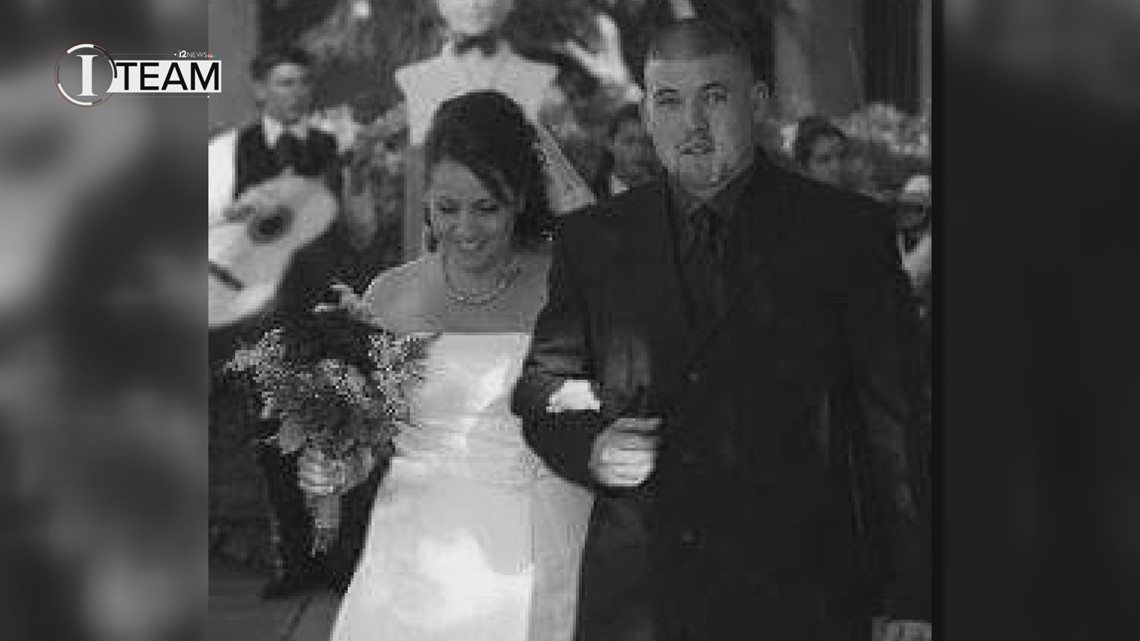 "He is in prison for trafficking stolen property, which is pawning something that was reported stolen," Mosman said.
Her husband is now in the Florence prison and is six years into his 11-year sentence. Mosman says he has asthma and fears for him as the coronavirus continues to spread.
According to the Arizona Department of Corrections, 124 of the state's 41,796 inmates have been tested as of Friday afternoon and 22 are confirmed positive.
"We're still ahead of the curve and I think that gives us at least a few days if not a week or so to get ready and frankly we'd be foolish not to take advantage of it," said former Arizona Attorney General Terry Goddard.
Goddard is one of several top former legal officials urging state leaders to release non-violent inmates to meet CDC social distancing recommendations.
In a letter, they warn of disaster without aggressive changes.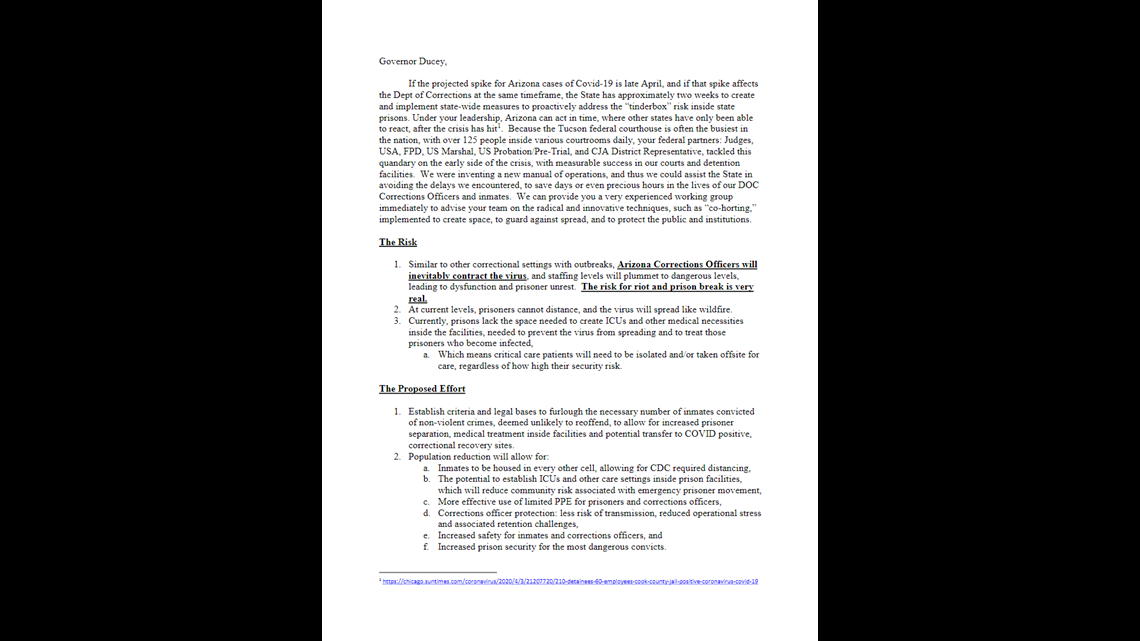 "It is an urgent situation not just for the prisoners but for the guards for the corrections officers whose safety has got to be our primary concern," Goddard said.
Immigration advocates echo those concerns when it comes to ICE detention facilities.
"Trying to create an environment of social distancing within a facility like that is next to impossible," said Ruben Reyes, an immigration attorney based in Phoenix.
Reyes says he has recently visited all of Arizona's detention facilities where so far, eight detainees have tested positive in Florence and six more at La Palma in Eloy.
Across the country, ICE has released nearly 700 detainees after evaluating their history.
But Reyes believes more needs to be done.
"How many of those individuals have no criminal record? A majority of them. How many could qualify for release with some kind of monitoring? A majority of them," Reyes said.
Governor Doug Ducey, though, says the release of inmates in Arizona is not happening.
"We're continuing to focus on protecting public safety and we're not going to be releasing any prisoners at this time," Ducey said.
"My fear for a long time has already been death but now we've got a whole other level of fear with COVID," Mosman said.