PHOENIX — Arizona customers are owed millions of dollars after countless abandoned and botched jobs. The one common thread? The man claimed to be the contractor.
Margarita Torres hired Jeffrey Daniel Ipson and the company he worked for, J & R Construction, back in 2017 to build her a new home in Glendale.
"It seemed to be the right price. Everything seemed to be the right thing. So that's why we ended up hiring him," Torres said.
"You dream of something. You work so hard," Torres said. "You save your money to buy something."
The property Torres bought in Glendale had an existing structure. The assignment was simple. Ipson would demolish that and build a dream house.
Her dream project quickly turned into a nightmare.
"All of a sudden, things were not being done. He would say supplies were going to be delivered, and they were not delivered."
Torres said Ipson stopped the project, failed to pay his own employees, refused to fix shoddy work, and more.
She had had enough. "I filed a complaint," Torres said.
In a complaint filed with the ROC, Torres wrote she was out $95,310. She won her case and was paid the maximum from the ROC's Recovery Fund - $30,000.
The ROC revoked J & R Construction's license. Torres was paid back nothing more.
According to a ROC spokesperson, Ipson never had a contractor's license.
The spokesperson said Ipson was listed as the sole organizer of J & R Construction but was removed from the company entirely in May of 2017 before the company submitted its license application, just months before he worked on Torres' project.
"For somebody to just come and take your money and don't even care," Torres said while fighting back the tears. "They just left it like this."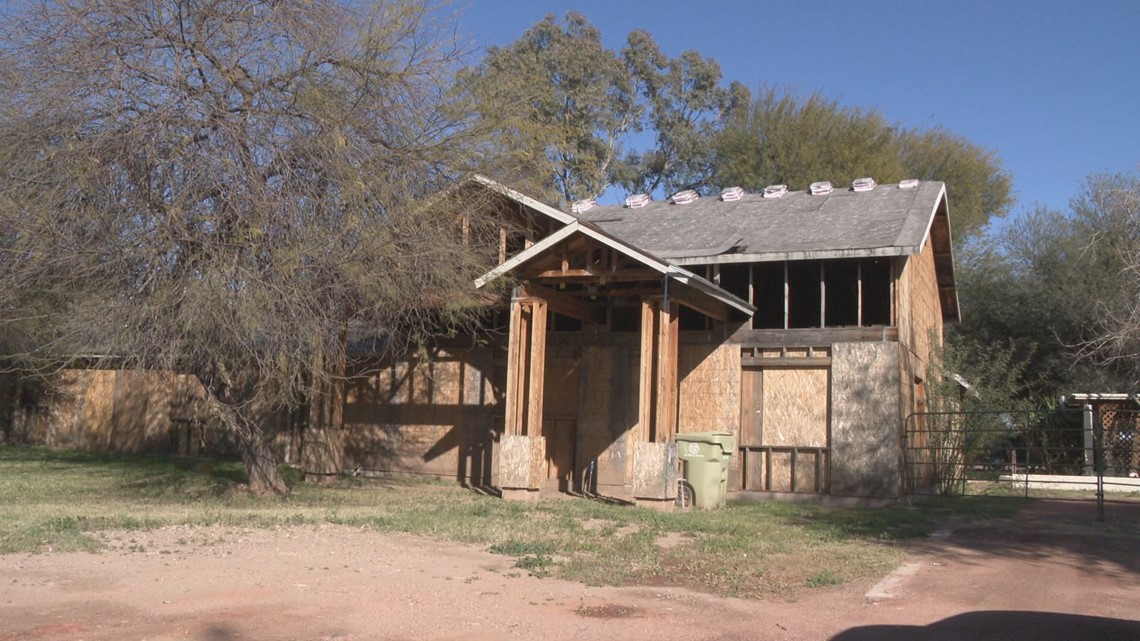 Today, over five years later, the house still looks like it is in the early phase of construction. Spider webs cover wooden beams. It's the framework of what could have been.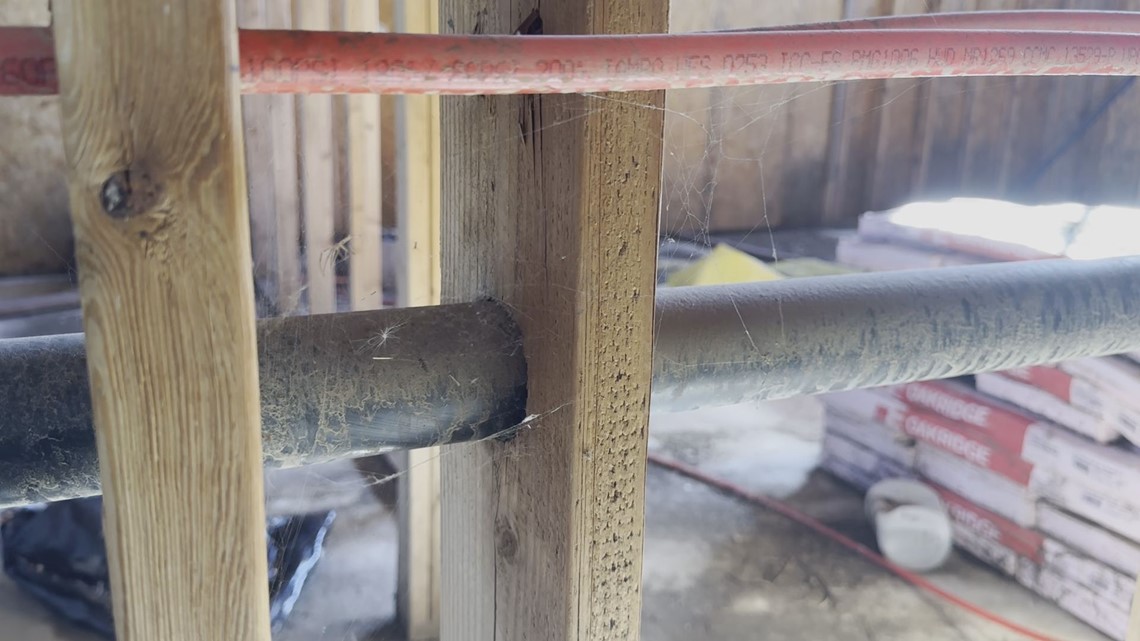 Ipson did not return 12News' repeated calls, texts, and emails. Without his name on the ROC license, he faced no penalties and moved on to another company.
12News talked to the alleged owner of J & R Construction, a woman who lives in Utah. She said Ipson was not to blame - the customers were - and stated she did not believe Torres was owed any money back.
"He can't just keep doing it," Torres said. But he did.
"He, from the very inception, had it in his mind to deceive the church. And he did."
In late 2020, Pastor Ron Rockwell of Harvest Church worked with a company called High Adventure Excavation to take over a fire line project at the church off Northern Avenue in Glendale.
The man who Rockwell said presented himself as the general contractor? Jeffrey Ipson, only this time, he went by JD.
"He, from the very inception, had it in his mind to deceive the church," Rockwell said. "I've been in ministry for over 40 years. But I've never dealt with someone like this, that is so deceptive, so fraudulent in how they go about their business."
Rockwell said after writing countless checks for the project to Ipson and High Adventure, and things started to unravel.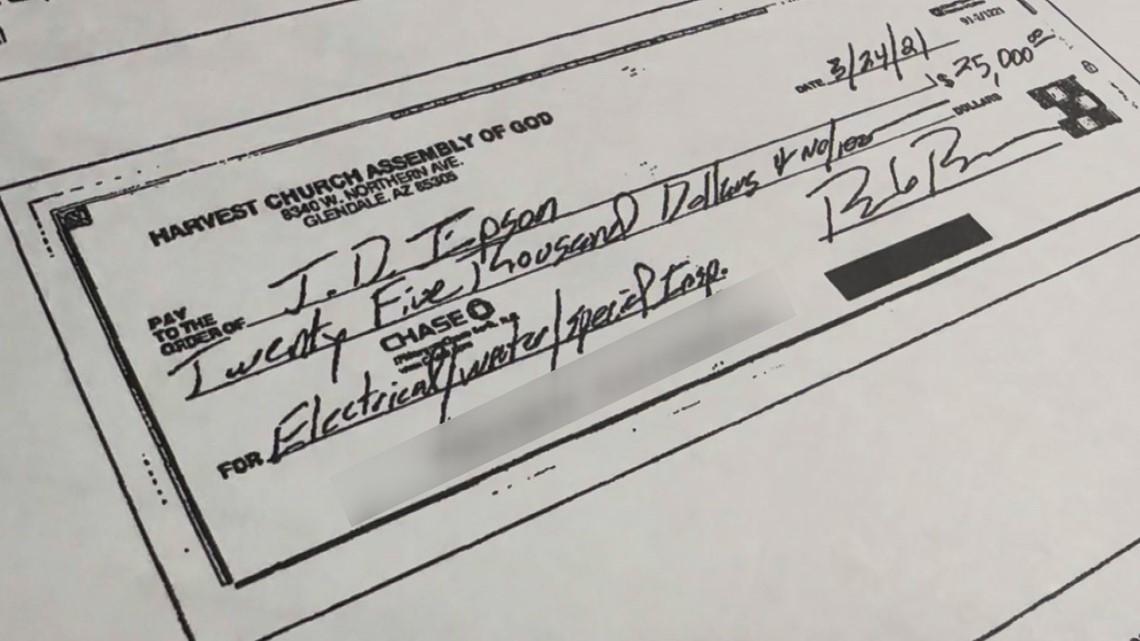 "We began to get lien notices against the property. People, like suppliers, were telling us that they were not being paid," Rockwell said. "And we as a church have paid all of our bills."
Rockwell confronted Ipson.
"He would say, 'I've got it. That's my problem. I'm the general contractor. I'm gonna take care of it.' Well, he didn't take care of it," Rockwell said.
The church was out over half a million dollars and counting.
"He didn't just steal from me," Rockwell said. "I was the pastor. But he stole from all the people of this church in this community."
Within six months of starting the project, Ipson vanished.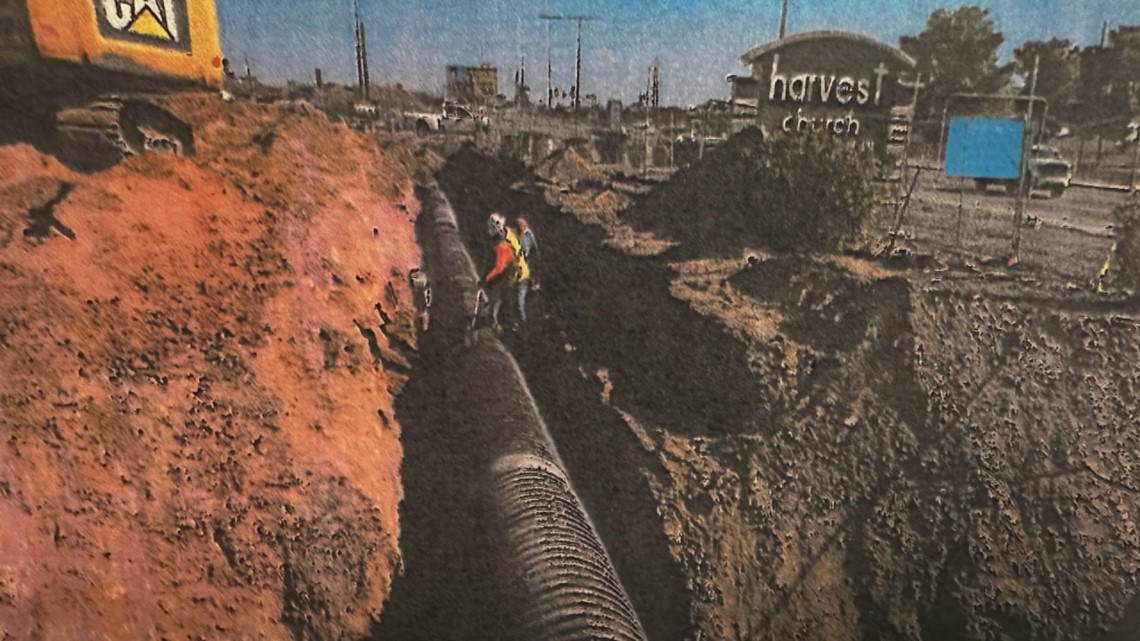 "He left our entire property without electricity," Rockwell recalled. "We had to bring in generators. And so we were on generators for six weeks."
Rockwell and his church were sued by the suppliers and subcontractors on the job who were never paid. He hired a lawyer and that's when he learned JD's real name.
"Shock. Anger. Sadness. Just that feeling of I've been duped. I've been deceived," Rockwell said.
The search results revealed years of deception. Articles out of Utah showed Ipson was charged with impersonating a police officer, stealing money from ATM machines where he worked, defrauding women he met on MySpace, and in 2016, a news report claimed Ipson abandoned landscape projects.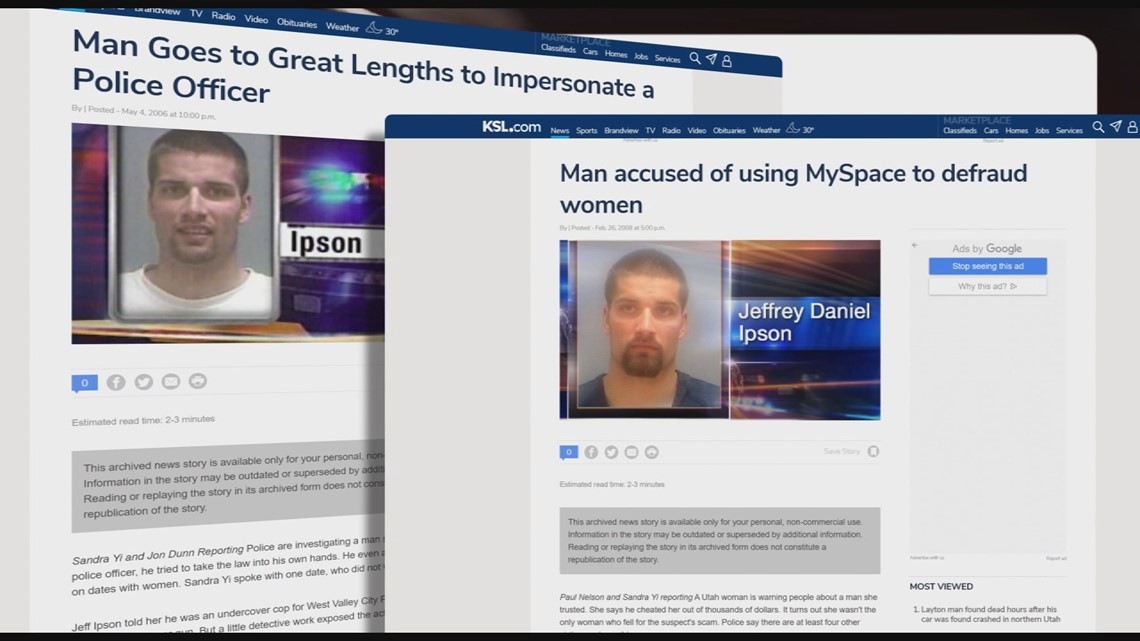 "I tortured myself mentally, physically, emotionally. I didn't sleep, I couldn't eat lost lots of weight. And ultimately, I think it did. It was a precursor to my heart attack," Rockwell said.
Rockwell said due to the stress caused by Ipson and the subsequent liens and lawsuits; he had a heart attack.
"There are some really bad apples that have nothing but harm in their heart," Rockwell said.
Rockwell's attorney, Kyle Israel, named High Adventure Excavation in a lawsuit, along with Adell Portch, Ipson's partner and owner of the company, according to ROC records.
A judge ordered High Adventure and Portch to pay the church back $1.4 million.
"On paper, we've won," Israel said. "But justice has not been achieved because we haven't collected. And JD is out there doing this to other people."
It isn't entirely clear how many others are out there. The I-Team found at least twelve lawsuits in Arizona naming Ipson, Portch, or the companies he has worked for.
Judges have ordered them to pay back over $3.1 million.
"We had to go back and spend almost another half a million dollars repairing the shoddy work that he had done," Rockwell said.
ROC actions against companies Ipson worked with
The ROC disciplined High Adventure Excavation four times and there have been twelve complaints against the company.
According to Cindy Casaus, the ROC chief communications officer, High Adventure Excavation had its license revoked in September of 2022, though its website states the license is suspended.
High Adventure Excavation's sister company, High Adventure Construction, is still up and running. According to the ROC's website, its license is valid. However, Casaus told 12News that the ROC issued a motion citation against that company in November. Portch, not Ipson, is scheduled to appear before the ROC on March 8.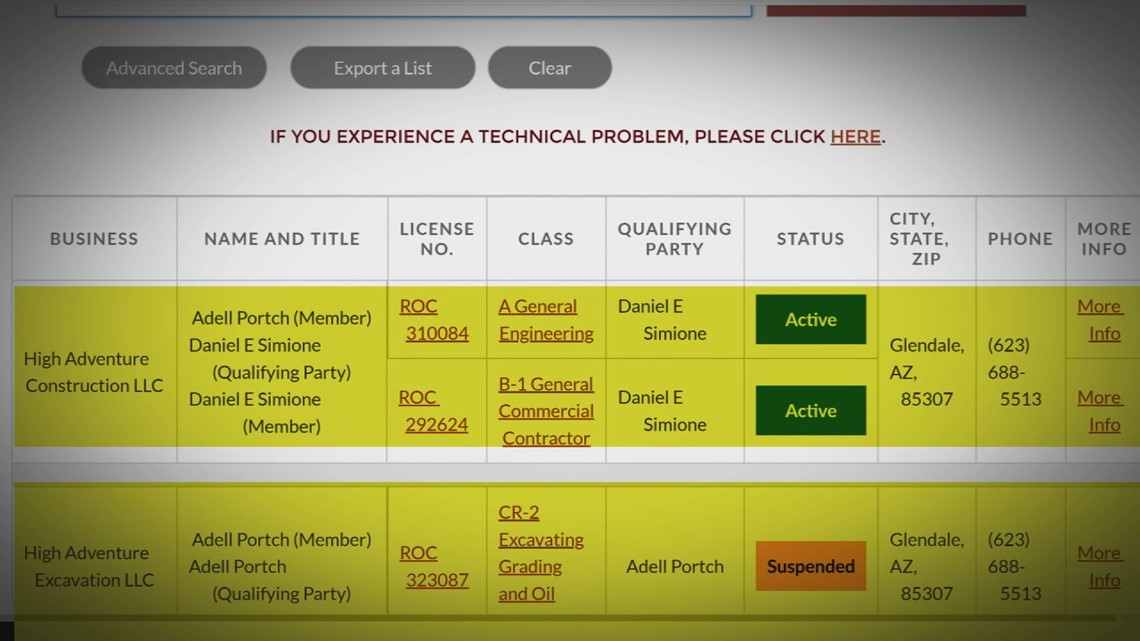 "Nobody needs to be hurt by this individual again."
Pastor Rockwell's attorney said he wants a criminal investigation into Ipson and the companies he is associated with.
"We're going to be in line at the Attorney General's Office," Israel said. "Hopefully this can be put to an end."
Rockwell said seven different general contractors refused to take over the project at the church due to the mess Ipson left behind. Finally, he said another general contractor agreed to do it and the project is finished.
"I just hope someone sees this story and if they ever get solicited by him to do work, that they would say timeout," Rockwell said. "As Christians, I believe we need to forgive and forget and move on. We have to let go of the hurts of the past. But nobody needs to be hurt by this individual again."
Rockwell is now thankful to be alive and is focusing on the future and the new worship facility under construction.
"It has been nothing short of miraculous," Rockwell said.
It took a miracle for him. But for Torres, her forever home never made it past the frames. She filed a complaint with the attorney general's office years ago, but it was dismissed.
"Consumer complaints are confidential pursuant to statute and I cannot comment further on the matter," said Richie Taylor, a spokesperson for the attorney general.
"I don't even come to the property anymore because this was supposed to be our dream home," Torres said. "He needs to pay for what he has done."
Arizona Corporation Commission records show Ipson has started another company called Elite Vehicle Outfitters where he claims to specialize in putting lights on police cars.
What to do when hiring a contractor
Here is what a ROC spokesperson recommends customers do before a contractor.
A consumer can check to see if a contractor is appropriately licensed on the ROC website or they can call the ROC office at 1-877-692-9762.
If a consumer finds a contractor on the contractor search, it will show license details including if they are currently active and whether there have been any complaints in the last two years.
When hiring a licensed contractor, always check the license and call the phone number listed on the license to make sure the person you are negotiating with is an authorized representative of the company.
Consumers should request a list of references and check them as well as obtain written estimates from at least three contractors.
I-Team
Learn more about other 12News investigations by subscribing to the 12News YouTube channel and watching our I-Team playlist.