A picture says 1,000 words and these ones warm your heart.
Shelter volunteer Amy Engel shared photos from Maricopa County Animal Care and Control's "Comfort the Canines" event on July 4. People volunteered to skip out of Fourth of July fireworks to keep shelter dogs company.
The volunteers helped to keep dogs calm at MCACC's West and East valley care centers company.
According to a Facebook post from Engel, about 200 people came to comfort the dogs.
Some volunteers sang to dogs, some read to dogs and some just sat with them and gave them treats.
"It was so so awesome because the dogs absolutely love the attention and were focused on the people and not the fireworks going on outside," Engel wrote in her Facebook post.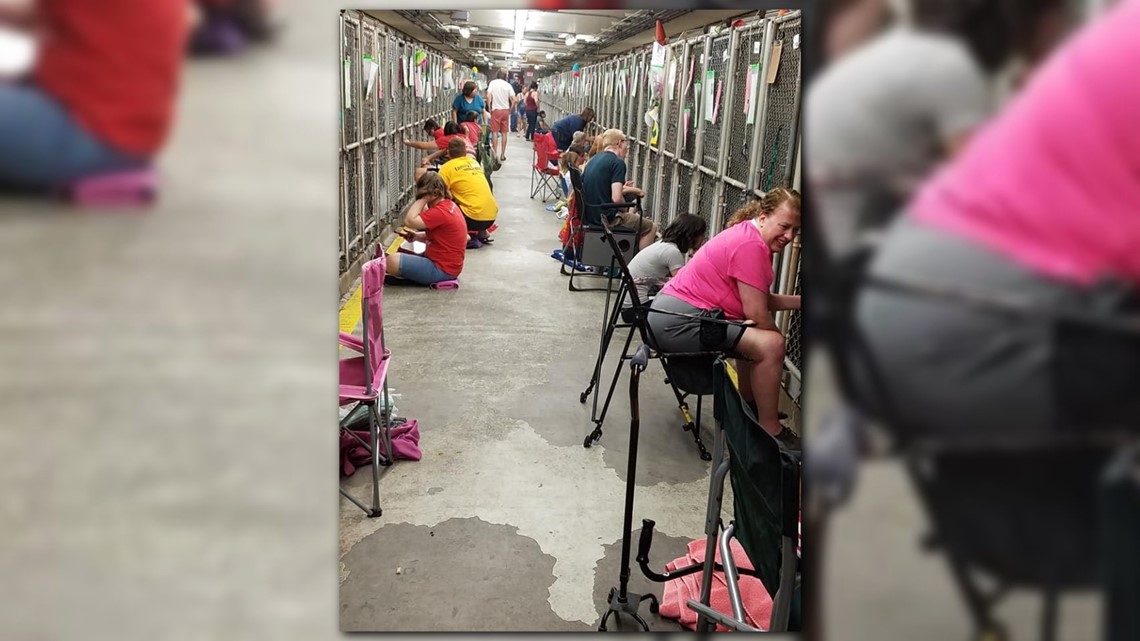 You can almost hear those puppy tails wagging when looking at these photos!