MESA, Ariz. — Cody Churchill called it "an unplanned skylight," while standing in the open door of an airplane hangar at Falcon Field in Mesa.
The hangar used to house 20 planes and countless World War II memorabilia.
Now, it's open to the sky above – and the hangar door has been ripped off.
Gone are historical photos, newspaper clippings and priceless artifacts.
"We don't even know what we lost," Churchill said.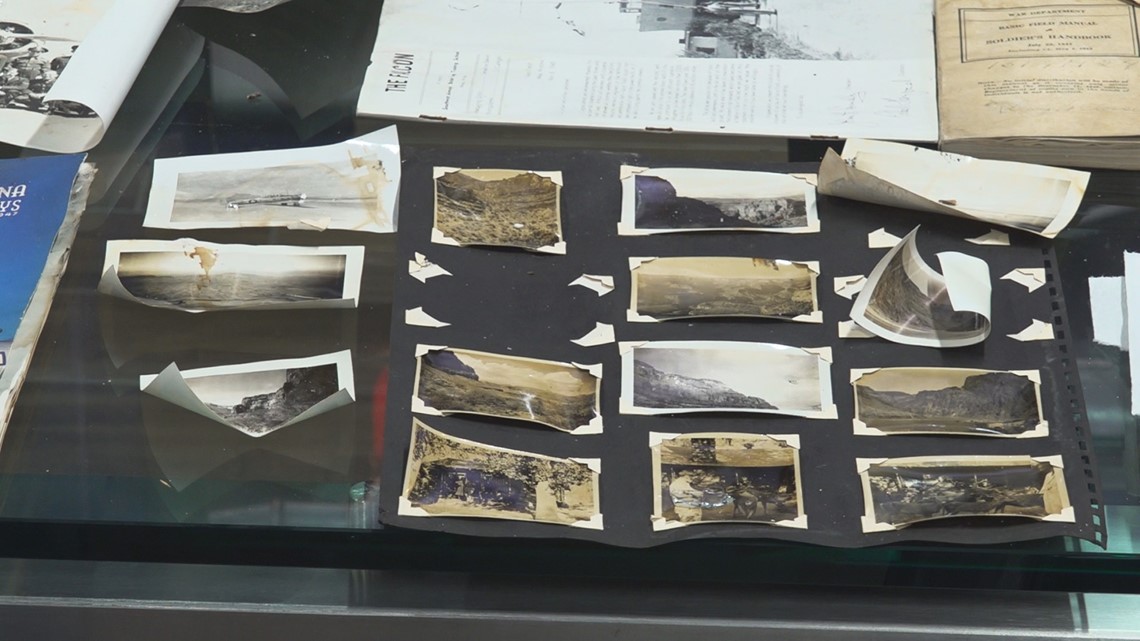 Falcon Field was a training site for British RAF pilots in World War II. The planes they used were housed in two hangars that are still standing at the small airport in Mesa. Wings of Flight Foundation housed its entire collection inside one of them.
But monsoon storms on Tuesday ripped through the area, tossing planes and causing extensive damage.
"Debris everywhere," Churchill said. "Pictures floating around, glass everywhere."
What they could find was brought inside the "ready room" next to the hangar. The items have been placed on tables to try and dry them out and flatten them. But parts of the newspaper clippings are gone – completely dissolved.
"We started picking them up right away and tried to dry them off and get them flat as best we could," Churchill said.
But they're not document experts, and many of the items are heavily damaged. The planes can, and will, be repaired, but the historical documents are irreplaceable.
Churchill said Wings of Flight will work to rebuild the museum and replace what it can.
Up to Speed
Catch up on the latest news and stories on the 12News YouTube channel. Subscribe today.