SURPRISE, Ariz. — If how a community steps up in the face of crisis defines that community, then the City of Surprise has a lot of hope.
Crystal Holsinger was online when she first heard the idea of starting a drive to benefit the elders of her community. The woman who first posed the question was in the process of moving, so Crystal took the idea and ran with it.
"It started just a couple of weeks ago, to try to keep our elders out of the stores during these hard times," Holsinger said.
Holsinger got busy and before the week was done, three food trucks were on board and donations were already starting to come in.
"The goal was to be able to come together, as a community, to donate food," Holsinger said. "I'm working with some food trucks to make homemade soups, so it's nutritious, it's healthy. We'll freeze it and hopefully get some meals for those elders who are in need."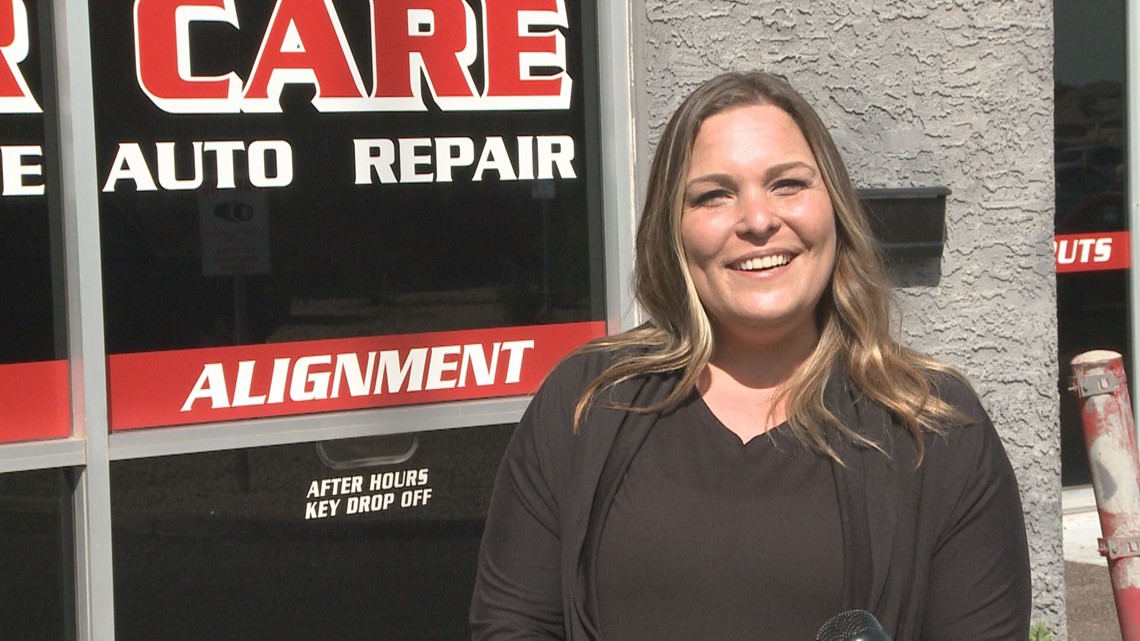 Freshly made soups, toiletries, and supplies, all meant to keep those who are most at risk from COVID19 from having to enter a supermarket.
"I kind of feel that we all need to get through this together, even though we all have to stand six feet apart while doing it," Kristen Ferhati, co-owner of Re Di Roma Food Truck Catering quipped.
Re Di Roma (@rediromaaz) has teamed up with AZ Wild Thing (@AzWWSports) and Puffy Taco Shack (https://www.facebook.com/puffytacoshack/ ) to uses their commercial-grade kitchens to prepare soups that can then be frozen and enjoyed later.
"This was kind of a quick thing; it was meant to blast the community with what we were able to do," Holsinger said. "I just encourage everyone to figure out where you play a part in your community and help out as well."
If you know someone who could benefit from Holsinger's efforts or to donate some items, please call 623-688-0556.