PHOENIX — Over the week that ended on May 9, the state paid out more than $160 million in employment benefits, the highest one-week total of the year.
Last week, 32,938 new claims of unemployment were made, the fifth straight week that the number has decreased. However, there were still 293,424 continued claims, the ninth straight week that number has gone up.
Since March began, there have been 553,969 initial unemployment claims filed in Arizona.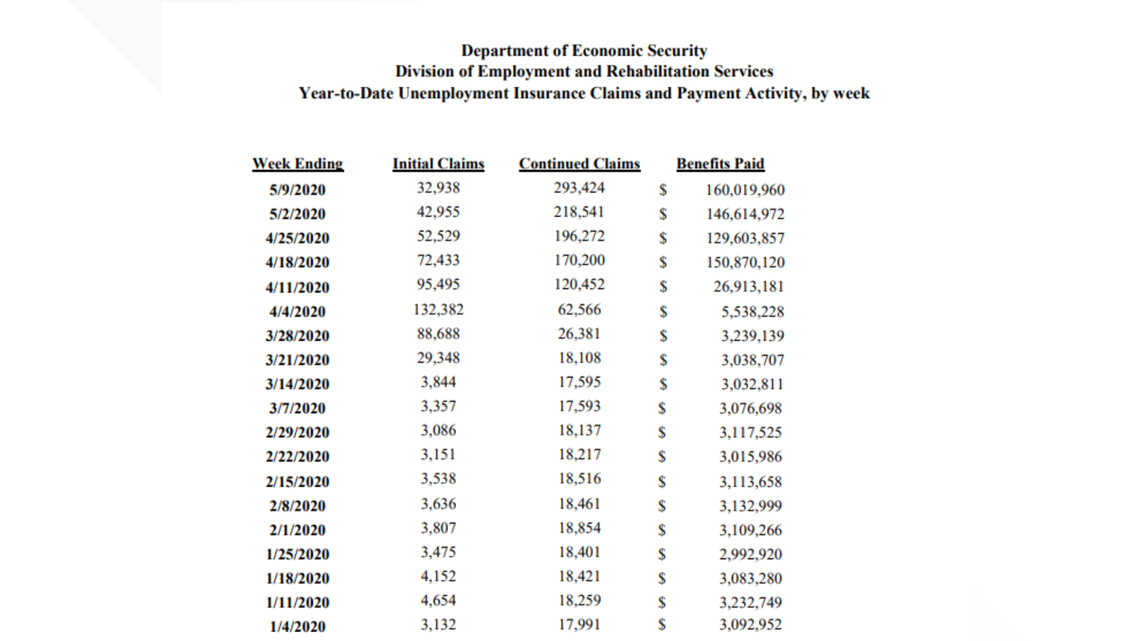 Of those new claims, 132,382 of them came just in the week ending on April 4.
The Arizona Department of Economic Security announced Monday it is implementing a new Pandemic Unemployment Assistance program system to get assistance to Arizonans faster.
According to DES, the new system means applications will be processed beginning the week of May 12 and payments will begin for eligible claimants that same week.
Meanwhile, some Arizonans reported not receiving the additional $600 per week in unemployment included in the CARES Act, in their checks on Monday.
DES told 12 News it is aware of the problem and is working to fix that.
Retail stores and salons and barbershops opened back up in Arizona last week and restaurants were allowed to begin dine-in services again on Monday.
Businesses not considered "essential" were ordered to close in late March.