NEW YORK — The head of the Centers for Disease Control and Prevention predicts the country is about to go through "the most difficult time in the public health history of the nation."
Dr. Robert Redfield made the comment during a U.S. Chamber of Commerce Foundation webcast Wednesday.
Redfield says earlier surges in COVID-19 illnesses were concentrated in one area of the country or another, and health care workers and equipment could be shifted from one place to another to deal with it. But now, he says, all parts of the country are seeing rising infections and illnesses.
In Redfield's words: "The reality is December and January and February are going to be rough times. I actually believe they are going to be the most difficult time in the public health history of this nation."
Redfield has signed off on an expert panel's recommendation that health care workers and nursing home residents be the first to get coronavirus vaccinations when shots become available.
His decision was posted on the CDC website Wednesday.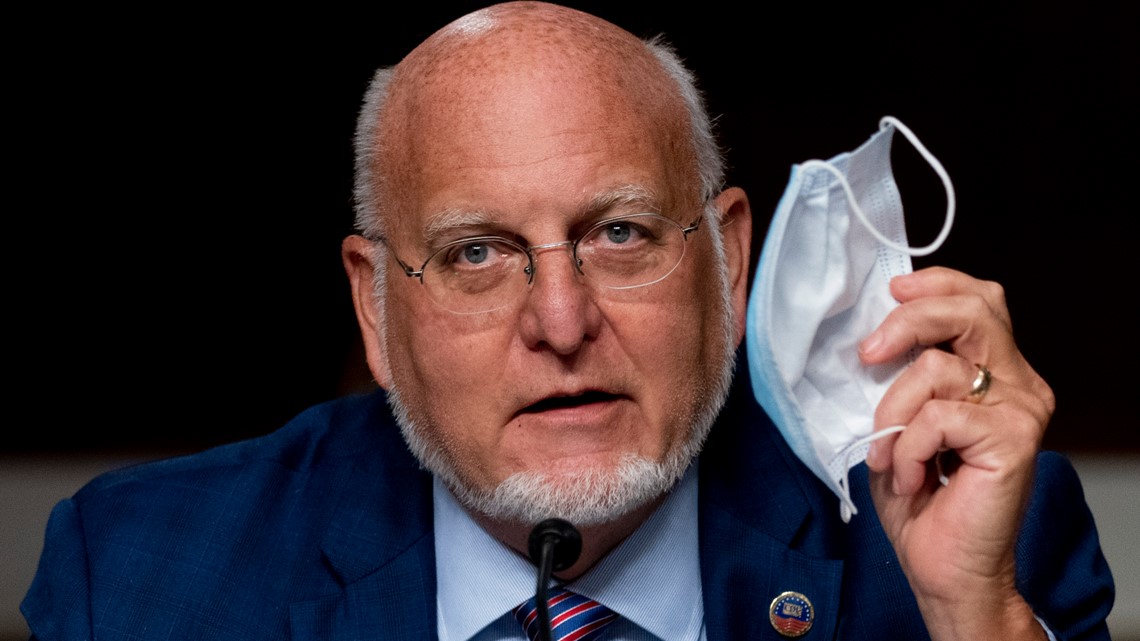 Experts believe that when a vaccine becomes available, doses will be limited in the first weeks and months. That will mean officials will have to decide whether certain people should be first in line. Doctors have been watching for federal advice about how priorities should be set.
On Tuesday, the Advisory Committee on Immunization Practices voted 13-1 that the first people vaccinated should be health-care workers and patients in nursing homes, long-term chronic care hospitals, and other U.S. long-term care facilities.