PHOENIX — Editor's note: This story is from Sunday April 12. You can see updated context related to coronavirus cases in Arizona by heading to the 12News.com homepage.
For the first time, the Arizona Department of Health Services has released expanded data points regarding coronavirus cases in Arizona.
The AZDHS website now features the location of confirmed cases in Arizona by ZIP code. Additionally, demographics including race and ethnicity on confirmed coronavirus-related deaths, hospital information and more are being reported by the state.
Until this point, AZDHS had been releasing the number of confirmed cases, the number of deaths, the location of cases by county and the number of tests conducted in private labs or by the state.
Below is the ZIP code map released by AZDHS. You can search your ZIP code in the top right to find the number of cases in that ZIP code.
Below are the current ZIP codes in Arizona with more than 30 cases, as of April 12.

AZDHS also released demographics on the coronavirus-related deaths in Arizona up to this point. As of 12 p.m. on April 12, 63% of the 115 deaths have been men.
Data shows 25% of deaths in Arizona have been white/non-Hispanic individuals, 16% have been Native Americans, 7% have been Hispanic.
AZDHS shows the race/ethnicity are unknown in 48% of the deaths.

Lastly, AZDHS also included the amount of medical equipment, such as ventilators, the state had and how much it was using.
The data shows that while Arizona currently has 1,174 ventilators on hand, it is currently using only 365 of them.
Dr. Christ once projected that the state needed 5,000 ventilators during the pandemic, but dropped that number down to 500.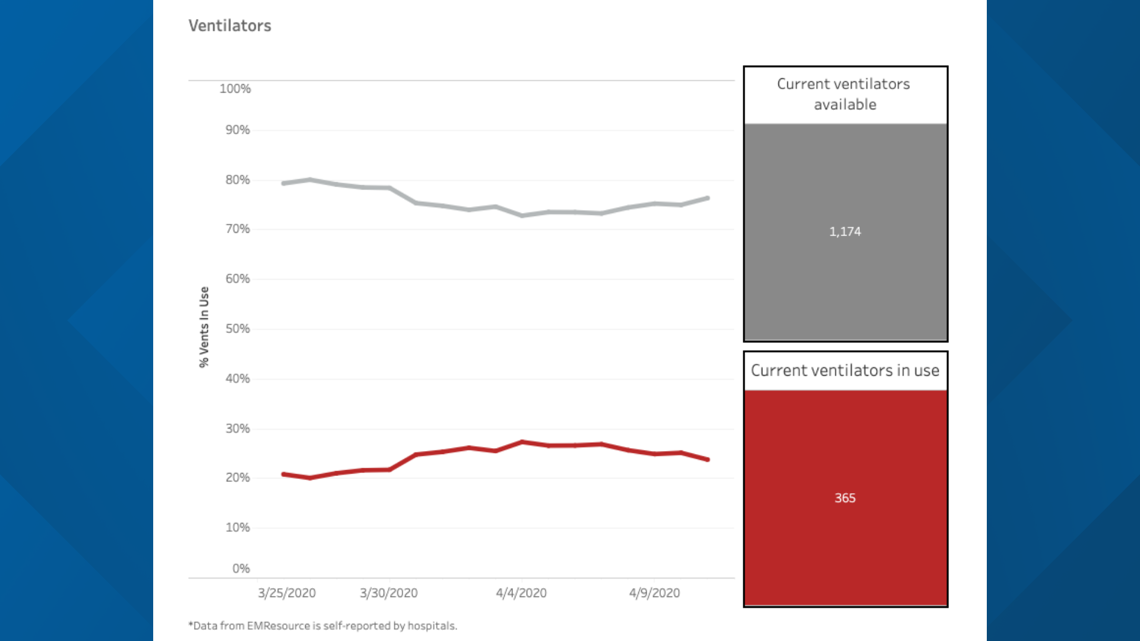 As of the April 12 morning update, there are now 3,539 confirmed cases of coronavirus in Arizona, with 115 coronavirus-related deaths.
Cases are up from 3,393 confirmed cases on Saturday with 108 deaths.
One week ago, there were 2,269 cases of coronavirus and 64 related deaths across Arizona.