PHOENIX — Ten people in Arizona have been diagnosed with the coronavirus, according to the Arizona Department of Health Services.
According to the state's database, there are six "presumptive positive" cases in Arizona and three confirmed cases.
Presumptive positive means that the state has confirmed the diagnoses but the Centers for Disease Control and Prevention has not yet.
One of the confirmed cases is travel-related and two others are person-to-person.
The six presumptive positive cases are person-to-person.
One person in Pima County tested positive for COVID-19 on Monday and another person tested positive Friday.
Pima County health officials say there's no direct link between the two cases in the area.
The number of diagnoses are increasing steadily across Arizona.
Two people in Pinal County tested positive for the disease on Saturday.
Those two people live in the same house as a woman in her 40s who tested positive for the disease on Friday.
The Pinal County Public Health Department said Wednesday that two more residents have been diagnosed with COVID-19.
Both are over 60 years old and from the same household as the three current Pinal County cases. They are recovering at home.
There were 143 people in Arizona tested for coronavirus as of Friday, up from 115 on Thursday.
There are 40 tests still pending and there have been 94 ruled out, according to numbers from the Arizona Department of Health Services updated Friday morning.
There have been no recorded deaths in Arizona from the virus.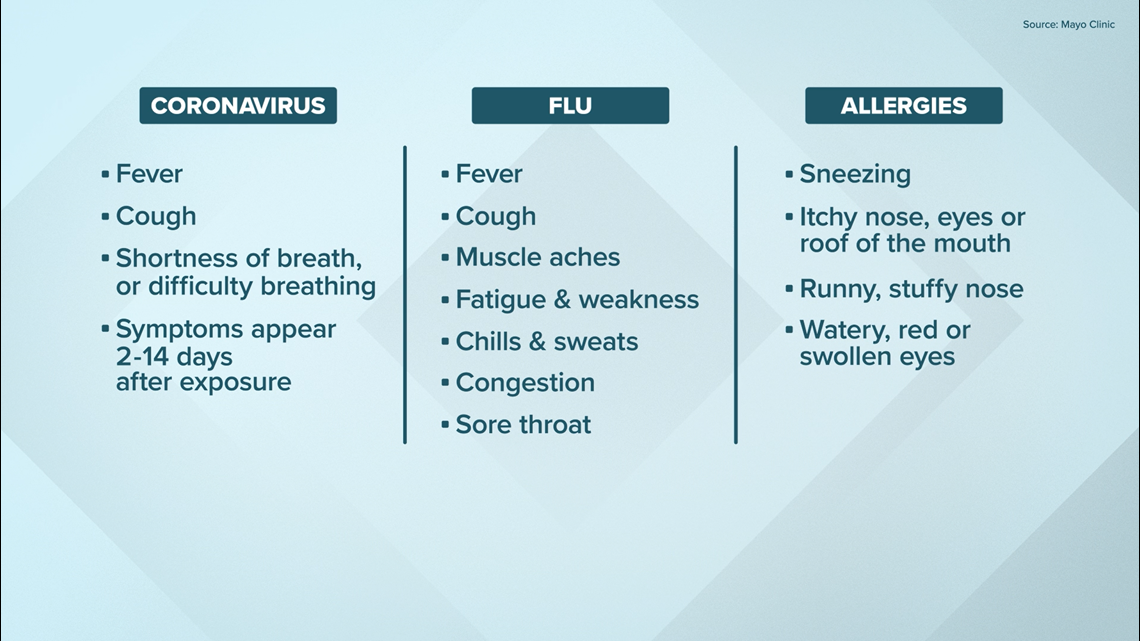 The best way to prevent COVID-19 and other respiratory diseases is to:
Avoid close contact with people who are sick.
Avoid touching your eyes, nose, and mouth.
Stay home when you are sick.
Cover your cough or sneeze with a tissue, then throw the tissue in the trash.
Clean and disinfect frequently-touched objects and surfaces using a regular household cleaning spray or wipe.
Wash your hands often with soap and water for at least 20 seconds. If soap and water are not readily available, use an alcohol-based hand sanitizer.
Text "FACTS" to 602-444-1212 to get the latest coronavirus news sent straight to your phone. You can also sign up for our free app at 12News.com/App.