PHOENIX — Doctors, nurses and healthcare workers are all on the front lines in the battle against coronavirus and COVID-19. Teachers and students are doing their part to flatten the curve by holding classes online. Those combined efforts are front and center in Kelby Milgrim's classes at Phoenix Christian Preparatory School these days.
Milgrim is the STEM Director at Phoenix Christian. His students are involved with a program at the school called MESA - Math Engineering Science Achievement. And they've been given a mandate to help doctors at the Mayo Clinic.
The idea comes, in part, from a conversation Milgrim had with a student of his some 20 years ago.
"He told me he wanted to be a doctor, and he did. He's now at the Mayo Clinic," Milgrim said.
What medical workers are dealing with now led to Milgrim reaching out to his former student to ask what they needed most.
"He told me they needed face shields," he said.
Milgrim came up with the shield by examining face shields online and sent one to his former student.
"They looked at the prototypes we had built, and they even had biomedical engineers look at it at the hospital. They gave us the green light," Milgrim said.
That's when he gave the idea to his students, and 70 of them got the materials on April 13. The students are tasked with building 50 each for the next two weeks.
Milgrim created a video tutorial for his students to follow as they began assembling the shields. He also started a GoFundMe page to help the effort. The goal is to build up to 20,000 shields by the end of the school year.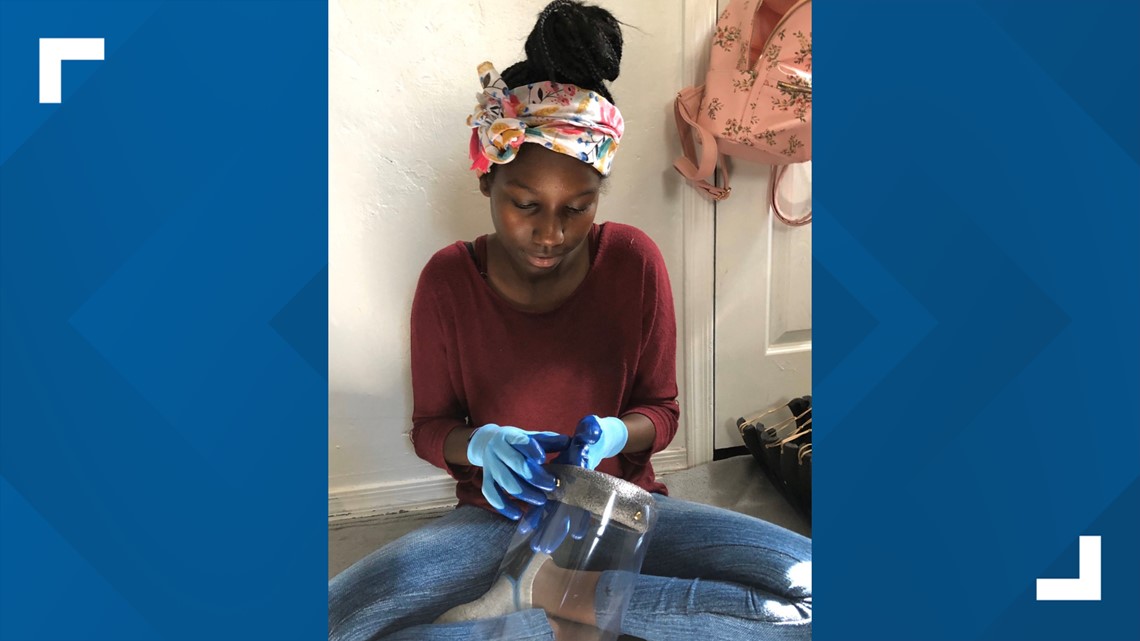 The materials are simple; a binding cover, fasteners, elastic bands and pipe wrap insulation. The students are getting help from some big-time retailers as well. Home Depot, Lowe's Container Ware, and Earth Care Landscape Company all donated to the cause.
"The kids are just amazed that middle school and high school students can help doctors on the front line," Milgrim said.
The masks have already been given approval by Mayo Clinic and are now in full production.