PHOENIX — Arizona, get ready for a show that's as smooth as Tennessee whiskey. In all the world you'll never find a love as true as ours for what's coming to Phoenix.
George Strait is joining one of country music's most beloved musicians, Chris Stapleton, for six exclusive performances across the country. And the first one is right here in Arizona!
Strait, Stapleton, and the Grammy Award-winning band, Little Big Town will be performing live at the State Farm Stadium on May 6, 2023.
The one-off stadium dates are taking place in Phoenix, Seattle, Denver, Milwaukee, Nashville and Tampa.
"When we talked about doing these six shows next year with Chris, it was a no-brainer for me. I was all in," Strait said.
"I love doing these shows with George about as much as I like doing anything. There's nothing to compare it to," added Stapleton. "So many of his songs are in the ethos of what country music is. Playing these shows together is a great experience all the way around."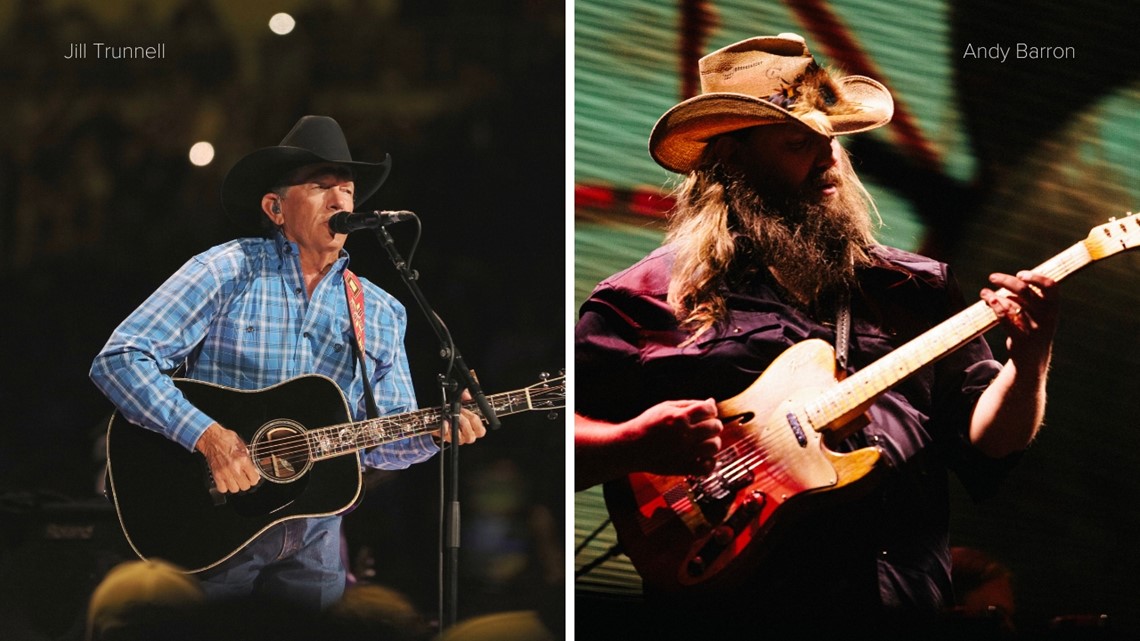 You can find the dates and locations of all shows below:
>> Download the 12News app for the latest local breaking news straight to your phone.
WE ❤ ARIZONA
Explore amAZing people, places and things across our state on our 12News YouTube playlist here.