CHANDLER, Ariz. - A Basha High School English teacher who garnered publicity last year after she penned a passionate plea for help to Governor Doug Ducey has decided to leave the profession.
30-year-old Mallory Heath, finishing her sixth year in the Chandler Unified School District, says her total annual compensation of just over $41,000 simply isn't sustainable and doesn't allow her to save money for the future.
"The tipping point for me came when I realized as much as I wanted to do it for the kids, I had to make a choice for myself," Heath said, speaking from her classroom this week.
Her exit is sure to be a stinging loss to the district. She was a top student coming out of Arizona State University's teaching college and quickly earned respect among colleagues.
During her career, she voluntarily attended summer training courses, oversaw three clubs on campus and was awarded the 2017 Developing Leader Award from the Arizona English Teachers Association "for her dedication to building curriculum that matters to students," the AETA board wrote.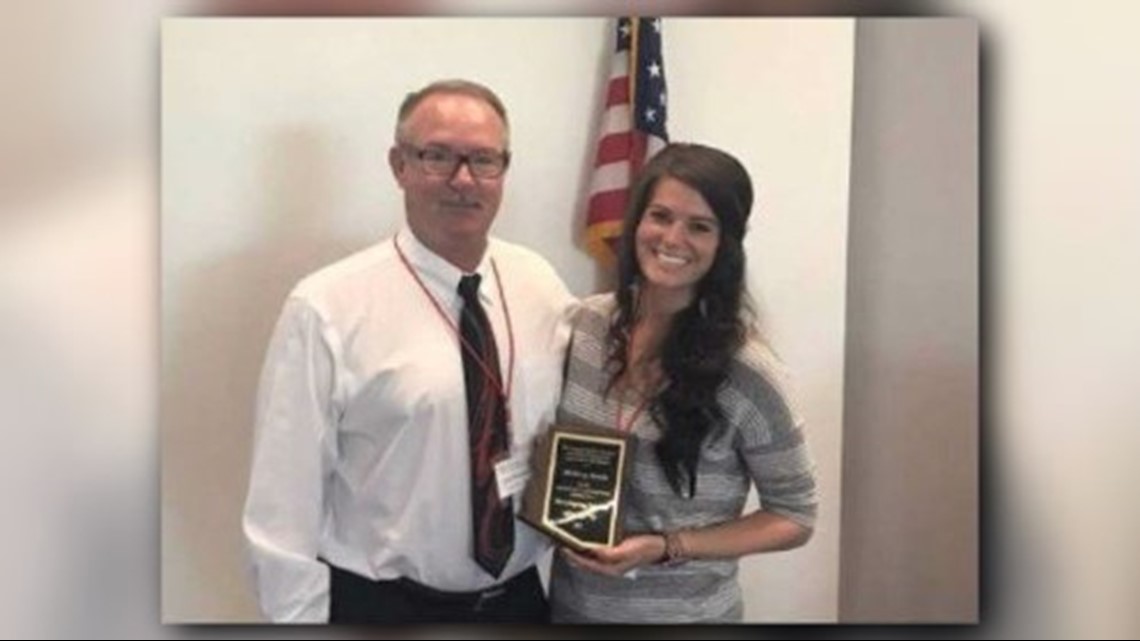 Her decision to resign is the product of an ongoing struggle among Arizona's K-12 public schools to retain talent.
Heath recently attended a career fair and interviewed potential employers. She will try her hand at commercial real estate, knowing it will take time and training to get her bearings.
"To know the death of 'teacher me' is quickly approaching has been really difficult because this is what I went to college for. This is the life I thought I would be able to have. And that's just not an option anymore," Heath said.
Heath has been living with a roommate to help her pay her mortgage. She purchased a house with money she saved working for several years part-time as a restaurant server.
Her roommate is leaving next month and Heath wants to ensure she can pursue a career with higher earning potential. As she explained in her letter last year, she felt she was given false hope by Governor Ducey when he announced in 2015 the voter-approved Proposition 123 would be a "first step" for the state.
Since then, average teacher salaries have increased more than 4 percent statewide. But Arizona is still ranked near the bottom in the nation for average salary.
"I allowed myself to trust him (Ducey) just enough to think, maybe he will pull through for us," Heath wrote.
Over the past year, Heath says she has become more frustrated by the governor's public statements emphasizing the progress that has been made.
"Ducey's team does a really good job of painting a rosy picture that is yards away from reality," Heath said.
She said she was especially disenchanted with the 1-percent raise given to her this year that amounted to "a few dollars" per paycheck, and the implementation of a Ducey hiring initiative meant to address the teacher shortage. It allows non-certified teachers to enter the classroom.
"Many teachers walked into the classroom, realized the demands it took to be a teacher and then quickly left," Heath said, adding that she saw a lot of money and energy spent on training new employees who didn't stay.
She has taken an activist role in the "Red For Ed" movement and joined her fellow Chandler teachers on Monday by marching and wearing a "Arizona Educators United" T-shirt. She had protest stickers made with a red apple and the phrase, "Today I helped a teacher. What have you done, Doug Ducey?"
With future elections and voter-initiatives looming, Heath says she hopes Arizonans will consider the relationship between a quality education and larger societal outcomes like lower incarceration rates, higher employment rates, and a state's overall prosperity.
"For that great education to occur, teachers need to be supported. They need to be able to pursue professional development and continuing education," Heath said.
After the interview on Wednesday morning, Heath was walking through a hallway and passed a student, Senior David Carranza. When he was asked about his experience taking Ms. Heath's class, he said he considered her different than any English teacher he had ever had in school.
"She was the one person who really changed my opinion about English class, because I wasn't a very bright student in that aspect," said Carranza.