PHOENIX — A woman was shot and injured by Phoenix police officers at a hotel near Metrocenter Mall on Wednesday.
The woman's roommate called 911 around 6:35 a.m. and reported that she was acting "crazy" and that she fired a gun outside.
When officers arrived on the scene, they say they discovered the woman had a misdemeanor warrant for her arrest and illicit drugs in her bag.
While officers tried to detain the woman, they say she struggled to pull away and pulled out a handgun.
Investigators say the woman fired a shot towards officers during the struggle, at which point two officers returned fire.
The 24-year-old suspect was not immediately identified. She is listed in critical but stable condition.
The shooting took place at the Premier Inns off Interstate 17 at Peoria Avenue.
No officers were hurt, and no other injuries were reported.
Phoenix Police say the two officers involved had 29 and 14 years experience within the department.
The woman was later identified as 24-year-old Jovanna Kelsey McCreary.
She was booked on three counts of aggravated assault, one count of resisting arrest, one count of possessing dangerous drugs and one count of misconduct involving weapons.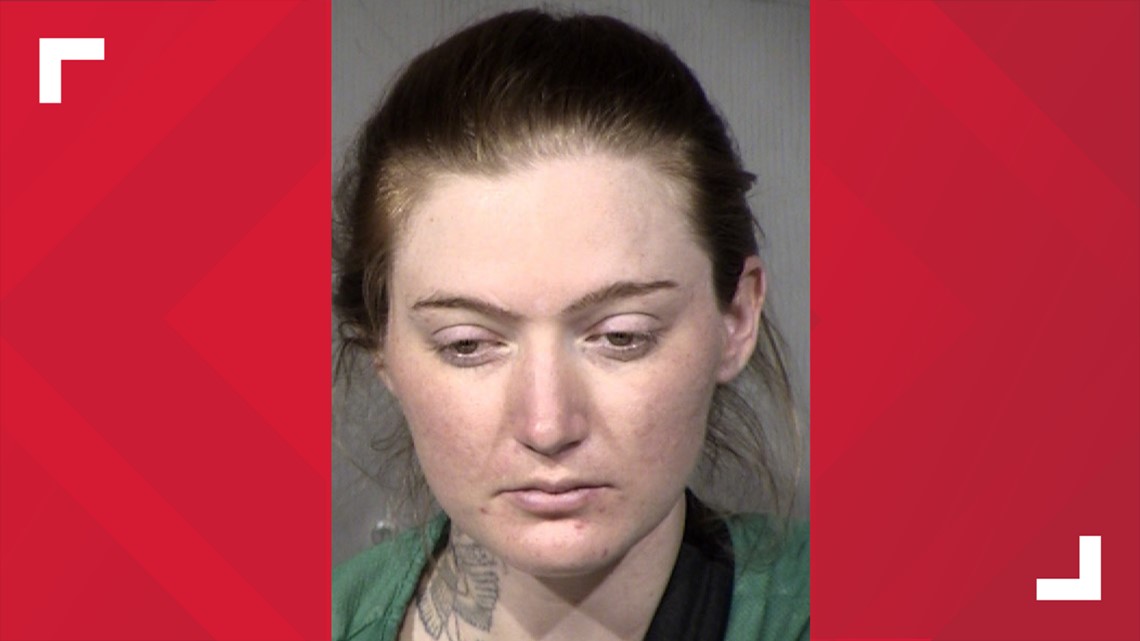 An investigation is ongoing.
WATCH THE FULL PRESS CONFERENCE HERE:
This is a developing situation. Stay tuned to 12 News for the latest.