A doctor was arrested on Friday for allegedly pointing a gun at a protester outside of a women's clinic in Phoenix, police said.
Phoenix police spokesman Detective Luis Samudio said in an email that a man claimed a doctor pulled out of a medical office in Phoenix on Oct. 10 and pointed a gun at him.
The Phoenix Police Department identified the suspect as Ronald Yunis. Yunis is registered as a medical doctor in Arizona with the Arizona Medical Board.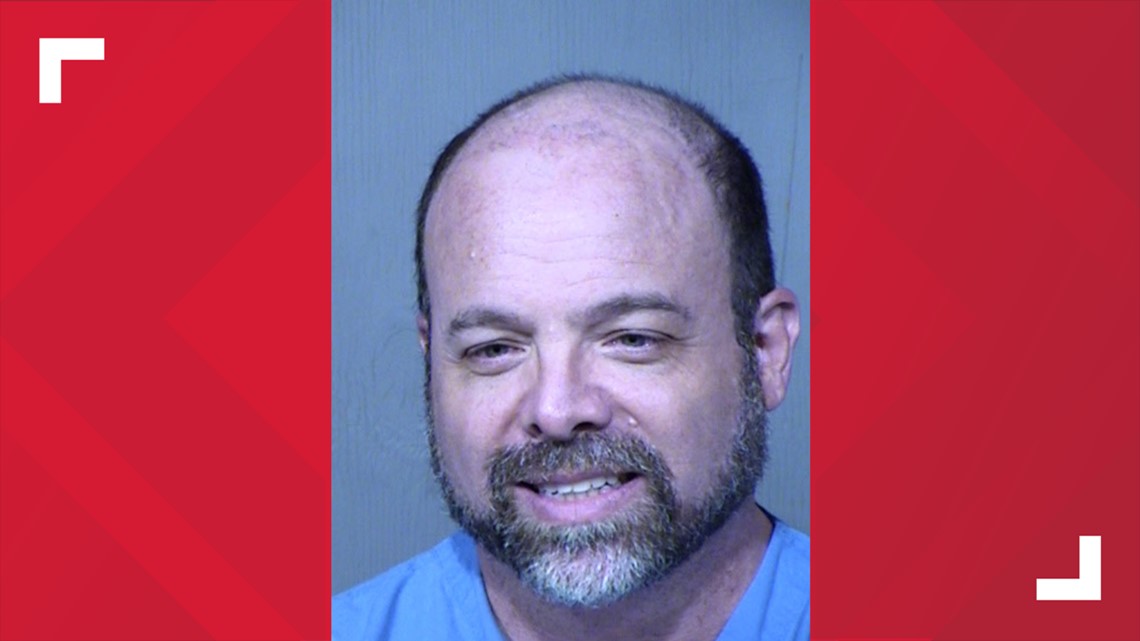 Officers initially responded to the incident and gathered evidence, including video recorded by one of the people outside of the clinic, on Oct. 10, police said Friday.
WATCH: The below video is from a Oct. 18 newscast.
This video from the protesters allegedly shows the man pointing the gun at protesters.
The suspect was unknown at that time and officers determined that there was no immediate threat because he had left the location.
Officers continued investigating by gathering interviews and evidence in an effort to determine whether there was enough probable cause to make an arrest.
Yunis was interviewed by detectives on Thursday and the final step in the evidence-gathering process was brought back to the police department, where it was determined that there was enough probable cause to arrest him.
Officers began the process of taking Yunis into custody on Friday morning. He was booked into Maricopa County jail on aggravated assault charges but was eventually released on no bond.
Yunis was released on no bond with supervised release. He is allowed to go back to work at the clinic, but can't access any weapons, a judge said.
In his initial court appearance, Yunis asked a judge what he should do if the protesters attempt to contact him.
"If you feel like you're being prevented from going to a place where you have a right to go, call the police," the judge said.
"We have, we did, this happened," Yunis told the judge.
"Call it again. We cannot have vigilante justice for the reasons that the counsel for the state expressed is if nothing else, you don't know how they're going to respond. This could have turned into a shoot out," the judge responded.
Yunis' lawyer Brian Russo told 12 News that his team will be looking to gather all evidence, witness statements and potential videos.
He added that he doesn't believe the video released by the protester that shows Yunis allegedly pointing a gun at him shows the complete incident.
Russo also said that the protesters have escalated their protests and have gone from sitting outside and holding signs to blocking the driveway, walking in front of vehicles and yelling and screaming.