BEAUMONT, Texas -- Beaumont police are looking for three male suspects in the early Tuesday morning robbery and shooting that took the life of a pregnant woman and her unborn child.
When police arrived they found a 19-year-old pregnant woman with multiple gunshot wounds according to Beaumont Police Department spokesperson Haley Morrow.
Kera Teel was seven months pregnant and about 8 weeks away from delivering her second child according to her husband, Andrew Teel.
Pregnant Beaumont mom, uborn child murdered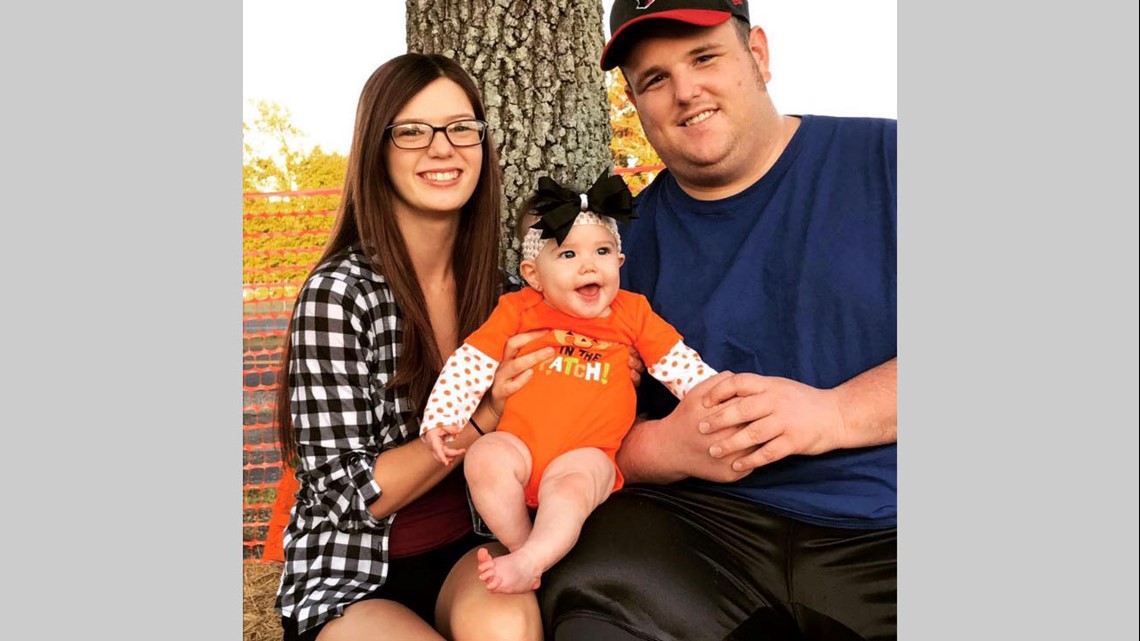 "She was the happiest most full of life person I've ever met. She was a great mother and wife and loyal friend. She wasn't just my wife she was my best friend, Andrew Teel told 12News.
Kera Teel was transported to Christus St. Elizabeth Hospital where the baby was delivered according to a release from the Beaumont Police Department.
The couple was planing on naming their unborn daughter Kyndal Jae according to Andrew Teel.
Teel and her mother were returning home from a doctor's appointment in Galveston when two men walked up to their car, robbed them, shot Teel, and fled according to Morrow.
Teel's mother was in the car when the shooting happened according to police.
Several residents at the apartments, who did not want to be identified, told 12News that there has been an increase in crime in the area and mentioned the need for surveillance cameras.
Police are working to determine if this crime is related to other incidents that happened nearby police said.
"During that time we also had another aggravated robbery where shots were fired in the area of 105. And since then, we had a few others. One was inside the county. We're not sure if they are all connected. We are trying to gather evidence and find out if that's the case," said officer Morrow.
Officer Morrow said this is a capital murder case because the killings took place during a robbery.
"These were completely innocent victims, and so we're really sad about the loss of life out here," she said.
Anyone with information is asked to call Beaumont Police at 409-832-1234 or Southeast Texas Crime Stoppers at 409-833-TIPS (8477)